5 website personalization examples from Clearbit customers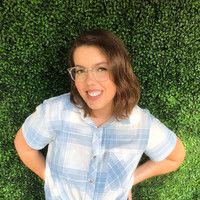 Alex Ross
July 19, 2022
---
Crafting the perfect website experience for your visitors is truly an art.
But to create an experience that persuades your audience to act, you have to do more than paint by numbers. Today's top B2B brands go above and beyond by personalizing the website experience for each and every visitor.
The talk of personalization in B2B marketing is not a new concept but, for many marketers, putting personalization into practice is still a little abstract. Despite 71% of customers expecting personalization from brands, 42% of B2B marketers have yet to implement fully personalized marketing tactics.
Fortunately, it doesn't take the next Picasso to build a personalized website experience. All you need are the right tools and a little inspiration to get started. Explore these website personalization examples from real Clearbit customers to discover new ways to wow your audience — and move them to the next step on the buyer's journey.
What is website personalization?
Website personalization is the act of customizing elements on your website based on visitor firmographics. Website personalization provides visitors with a customized experience by changing things like messaging, graphics, CTAs, chat, or other types of content on the website.
Creating a customized web experience can help to delight the skimmer, build trust in small ways, and provide relevant content to the visitor. These experiences can be personalized for different segments based on firmographics such as industry or employee count. Or you can take it even further by creating 1:1 personalized experience for visitors for target accounts.
Identify which audiences to personalize for. Try Clearbit's Weekly Visitor Report. Get started for free today!
Examples of website personalization from B2B brands
Personalized solution selling: Greenhouse
In need of a better way to engage enterprise website visitors, Greenhouse turned to Clearbit and Optimizely to deliver personalized experiences for enterprise visitors. By creating a custom path for enterprise visitors, Greenhouse was able to increase enterprise traffic to their dedicated solutions page by 240%. In the first three months alone, the brand accelerated conversion rates for enterprise demo requests by 15%.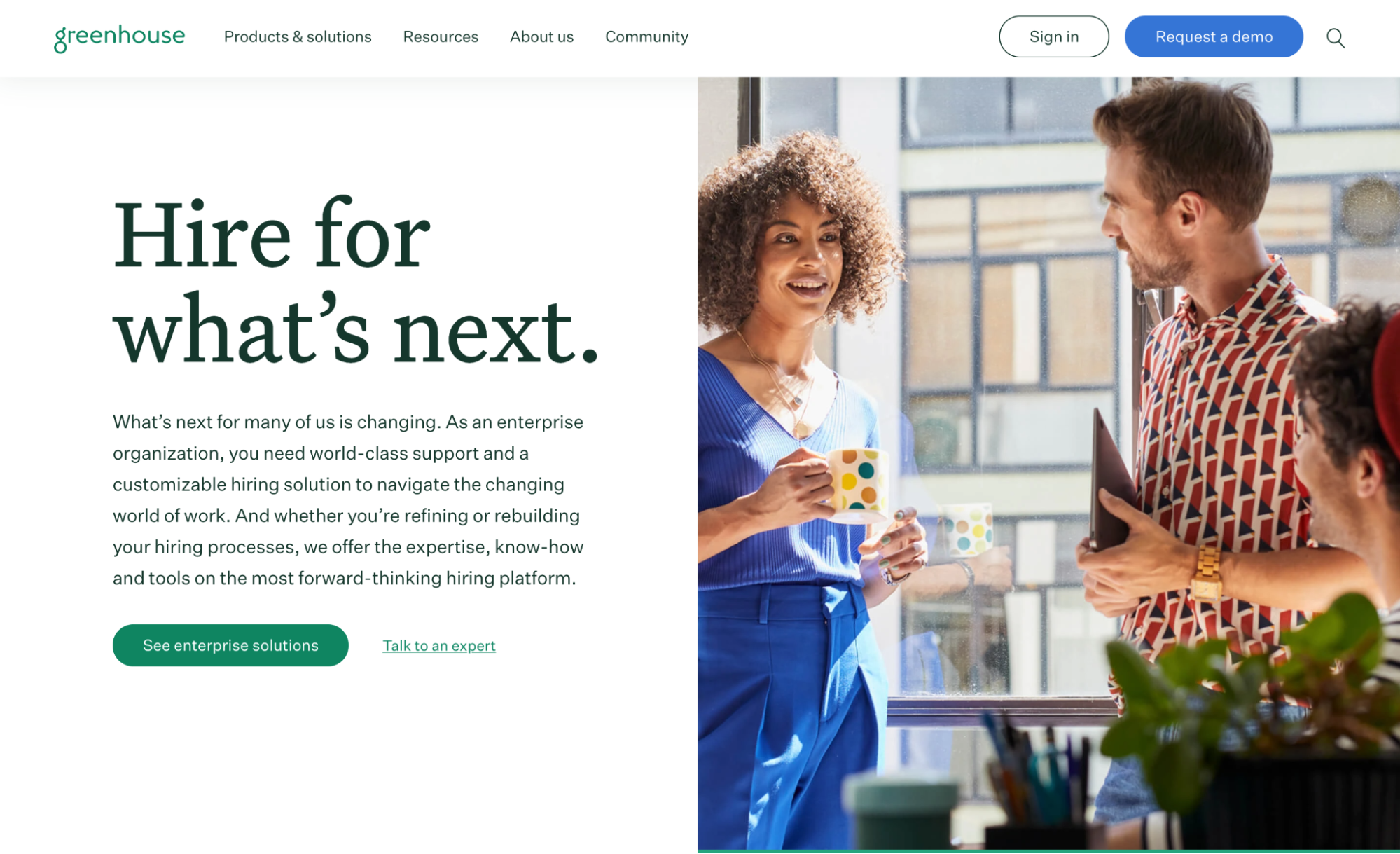 The enterprise visitor experience of the homepage
The Greenhouse team implemented the following website personalization techniques to hit their goals:
Implemented Clearbit Reveal to de-anonymize website traffic and identify visitors from enterprise companies.
Created a custom primary CTA on the homepage hero to direct enterprise visitors to the solution-specific enterprise landing page.
Shifted to more consultative messaging like "talk to an expert" instead of the default "book a demo" CTA.
Personalizing for enterprise visitors was a huge bonus we could only pull off with Clearbit's ability to tie a visitor to their account and firmographic details. Being able to plug in Clearbit with Optimizely and our website was a game changer.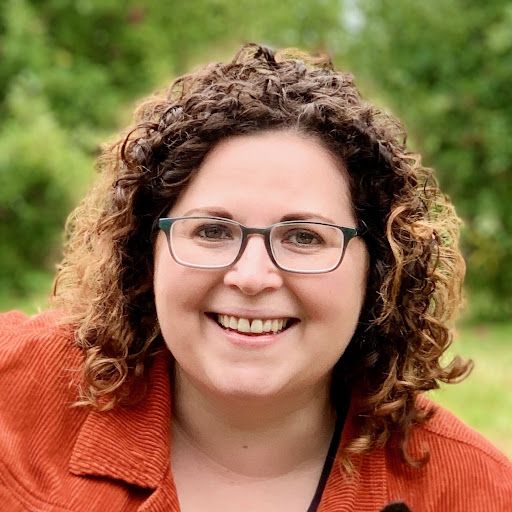 Lauren Baideme
Director of Digital Marketing, Greenhouse
👉 Read the full Greenhouse story here
A faster way to connect with new industries: Chargebee
When Chargebee set out to target a new vertical, they didn't want to slow down momentum by creating multiple web pages for the new target audience. Instead, they personalized their website messaging both on-page and through chat. As a result, Chargebee increased its demo request conversion rate for the new audience by 50%.
The Chargebee team implemented the following website personalization techniques to increase conversion rates:
Integrated Clearbit Reveal with CustomFit.ai to create personalized website experiences for different industries.
Integrated Clearbit Reveal with Drift to enhance the chat experience with personalized messaging.
From a conversion point of view, Clearbit helps solve the relevance problem at the source. It helps us prioritize the best kinds of leads, even before lead capture happens, and take them through the best conversion process.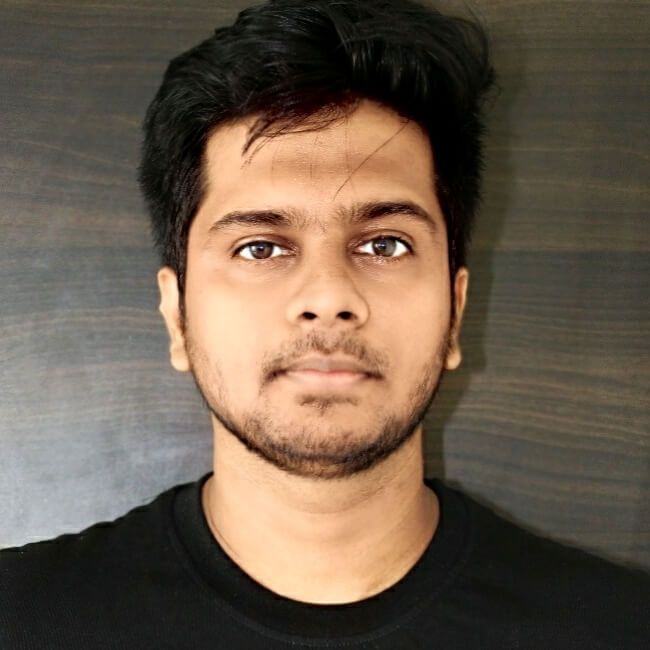 Shrimithran
Sr. Manager of Marketing, Chargebee
👉 Read the full Chargebee story here
When it comes to personalization, small changes can make a big impact. The team at Dropbox Docsend experienced this first-hand when they first got started with website personalization. By integrating Clearbit with personalization software, Mutiny, Docsend was able to deliver personalized social proof for website visitors.
Docsend relied on the employee count company attribute to segment website visitors by enterprise, commercial, or startup company sizes. Based on their attributes, the visitor would be shown logos of active customers of a similar size. This form of social proof resulted in a 260% lift in conversion rates on personalized pages.
Docsend slowly grew its personalization efforts over time. Here are a few more website personalization examples from Docsend:
Tested messaging with above-the-fold personalization.
Personalized for the upsell by creating custom experiences for customers using a free product or on a free trial.
Expanded their personalization strategy by implementing persona-based and intent-based website personalization.
Enhanced the customer experience by creating personalized landing pages for current customers complete with their name, logo, and relevant content.

👉 See the full Dropbox Docsend approach to personalization here
Carving a personalized path to purchase: Tealium
The team at Tealium understands the value of making an impression on prospective customers. Website visitors are more than just a number on a dashboard, they're real people. The better you can understand your customer the better you can serve them.
Your customers, both anonymous and known, are talking to you through their interactions on your website. So don't treat them just as a cookie or an impression. Understanding people and how they want to be treated will always prevail.

Elena Hill
Digital Programs Manager, Tealium
The Tealium team set out to improve the prospect experience by implementing the following personalization techniques:
Used Clearbit Reveal to de-anonymize web traffic in real-time.
Created personalized web experiences based on user intent.
Localized the experience by connecting visitors to information based on location.
Passed intent data to the sales team to improve pipeline velocity.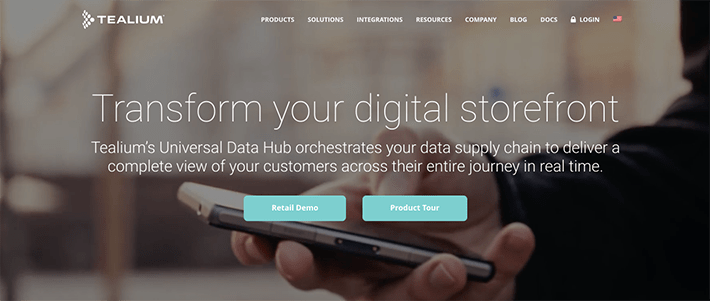 Tealium "Retail Demo" personalized CTA
👉 Read the full Tealium story here
Creating better conversations: Outreach
Outreach knows most purchase decisions take place long before prospects ever talk to sales. That's why they make every effort to start conversations earlier in the buyer's journey. One way they do this is with personalized chat on their website. By implementing a personalized warm welcome message, chat response rates increased by 3% and connected sales with prospects higher up in the funnel.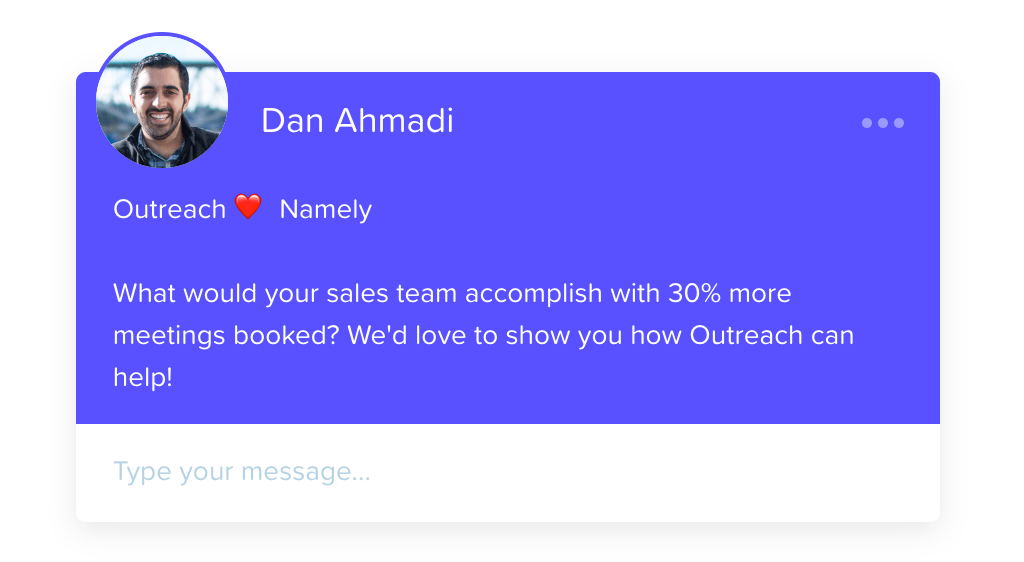 Outreach greets website visitors with a friendly personalized chat.
👉 Read the full Outreach story here
How does Clearbit Reveal help with website personalization?
Today's top B2B brands are improving the prospect and customer experience by de-anonymizing website traffic with Clearbit Reveal. By connecting Clearbit Reveal with personalization or chat tools, brands can identify target audiences to deliver customized experiences in real time. Beyond enabling personalization functionality, the tool helps alert revenue teams when high-value accounts are on the site, understand how different audiences engage with the site, and support automated ABM plays.

Putting website personalization into practice
There are so many ways B2B marketers can implement personalized web experiences. From small changes like showcasing different customer logos based on the visitor's company size, to bigger personalization efforts like customer landing pages the possibilities are endless.
Level up your website today. Click here to learn more about Clearbit Reveal for personalized website experiences.