What you need to start personalizing your site with Clearbit Reveal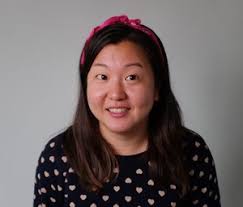 Janet Choi
July 29, 2019
---
Every visitor to your website isn't a prospect. But B2B businesses often make the mistake of treating their websites as one-size-fits-all. Speaking to everybody the same way dilutes your message and makes it harder to connect with your specific audiences.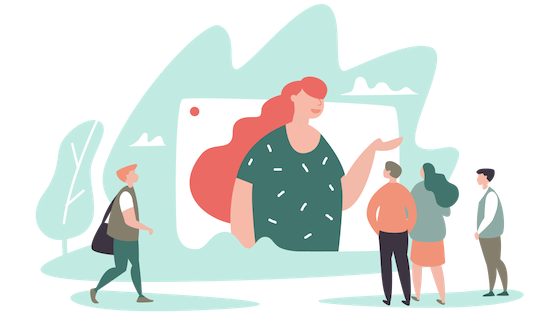 By matching IP addresses from your web traffic with company profiles, Clearbit Reveal enables real-time website personalization. The result: even before form fills and signups, you can serve up targeted messages for the prospects you care about the most — including all those leads you've already spent all that money driving towards your site.
Here's a quick overview of what you need to get started personalizing your website with Clearbit Reveal:
Required ingredients for site personalization with Clearbit Reveal
Audience
At least 1 segment you want to target, like specific:

industries
plan levels (like freemium vs enterprise)
ABM target accounts

Traffic
At least around 20,000 monthly unique visitors (MUVs)
Technology
Clearbit Reveal (and resources to add Clearbit Reveal JavaScript snippet to your site)

Recommended personalization platforms:

Google Optimize
Optimizely
VWO
Mutiny
Intellimize
Read on for more information about who should be thinking about site personalization, all the tools you need to get up and running, and simple personalization ideas to increase conversions and revenue.
Jump ahead to
Who needs to prioritize website personalization?
If you're a B2B business that serves more than one segment and is getting enough monthly traffic (we generally look for 20,000 monthly unique visitors), your website should be able to speak directly to those segments. This include business models or go-to-market strategies that involve:
serving multiple industries
offering different levels of service or distinct plan tiers, such as:

self-serve or freemium plan vs. high-touch accounts
business vs. consumer
SMB vs. enterprise
team vs. individual

pursuing specific target accounts (ABM)
offering multiple products
dealing with a frustrating amount of noise as a result of inbound lead volume.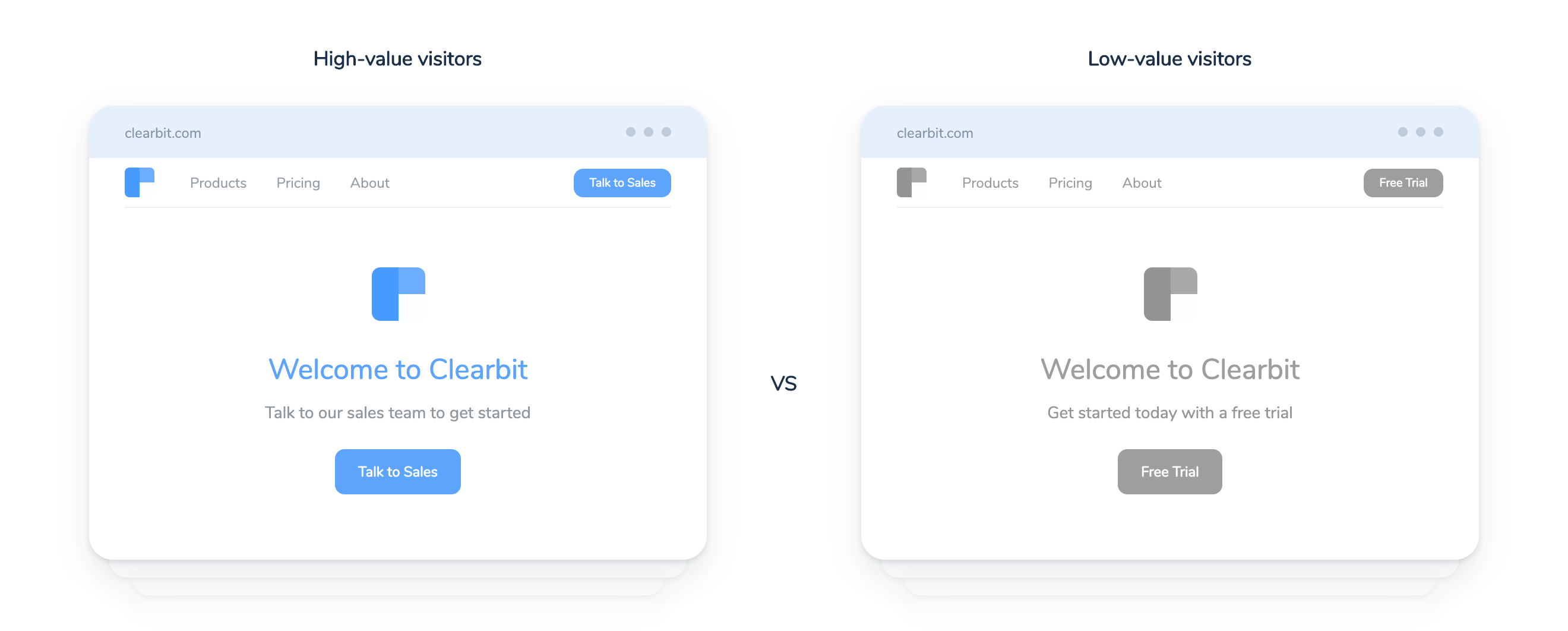 How does site personalization with Clearbit Reveal work?
First, you need access to Clearbit's Reveal technology. As with many martech tools, you do need the ability or resources to drop a small JavaScript snippet on your site. This step turns your anonymous web traffic into full company profiles.
Next, you need a way to create and serve up personalized content to those visitors. plug-and-play personalization is the easiest solution. We recommend integrating directly with these platforms:
Or use Segment to connect your Clearbit Reveal data to a personalization platform.
Once integrated, you'll define specific audiences in your personalization platform. These segments will be based on attributes from Clearbit Reveal, such as company size, industry, tech stack, location, and more. You'll be able to combine this firmographic information about your visitors along with their behavior on your site in your personalization platform to automatically serve up the most relevant experience for your key visitors.
(If you have developer resources and plan on coding up custom pages, head to our Reveal API documentation to start. Adding the client-side Reveal endpoint onto your site creates a dynamic Javascript variable on page view that you can reference with custom code or any other front-end software that can reference custom Javascript.)
Small moves, big returns
Site personalization can sound like a huge project, something a big consumer company like Netflix does, with lots of resources and fancy machine learning.
For most B2B businesses, you can start seeing higher-value conversions, just by personalizing a few elements. Here are two super-simple approaches:
Start with your homepage and personalize one or more of these elements for one ideal targeted audience:
headline
logos
call-to-action button
Or funnel visitors into the right-size plan on signup based on company size.
For example, Frame.io made over half a million dollars in ARR, simply by using Clearbit Reveal data to create a simple URL routing variation with Google Optimize (via Segment). Instead of sending everyone into a generic free plan and relying on them to choose the right plan later on — an extra step — visitors from companies with over 10 employees were automatically routed to the Pro plan experience. And all it took was 30 minutes to set up.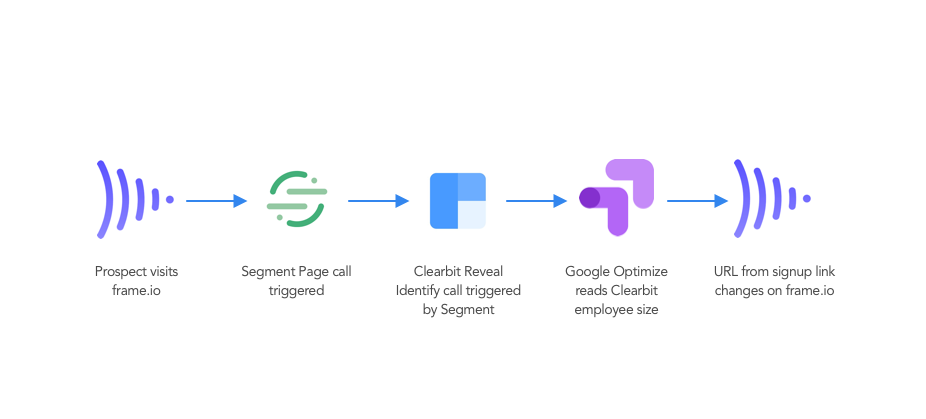 More personalization ideas
Emphasize customer logos or testimonials for social proof based on visitor's company size, industry, business model, or location
Customize headlines or value props to resonate with visitor's specific segment
Show special offers only if visitor is a qualified lead
Offer whitepapers based on visitor's industry
Highlight product integrations based on visitor's tech stack
Discover additional ideas for personalizing your website using Clearbit Reveal data points. Or learn how to improve conversion by customizing 5 different site elements.