The Data Download: May 2023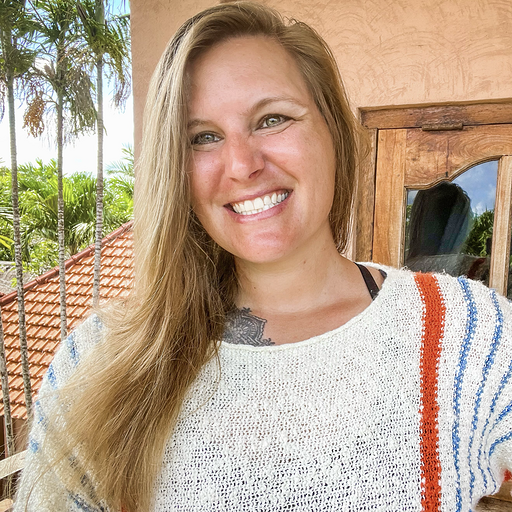 Emily Pick
May 16, 2023
---
Welcome to the Data Download! Each month, we'll be sharing highlights from our most recent Clearbit product releases.  
This month we're covering an exciting lineup of releases, including:

1. The Clearbit ChatGPT plugin
ChatGPT can write code, create content, translate text, and help you choose a restaurant for dinner. It has become top of mind for nearly everyone in B2B SaaS, and for good reason, with endless possibilities to rethink the way we've done, well, everything.
However, while ChatGPT is extremely powerful, go-to-market teams currently aren't able to fully capitalize on its potential due to out-of-date data and hallucinations.
To help marketing and sales teams better harness the power of ChatGPT, we released the Clearbit ChatGPT plugin. Within ChatGPT's interface, you can utilize Clearbit's APIs to:
Prospect contacts at ICP companies: Clearbit plugin users can ask for lists of specific companies or people from our Discovery and Prospector API.
Access Weekly Visitor Report data: With Clearbit's Weekly Visitor Report you can quickly and easily identify companies showing intent on your website.
Clearbit customers can now add their name to the waitlist. Learn more here.
2. AI-powered company categorizations
Up next – more AI-driven innovation.
Marketers across the globe rely on company categorization (identifying whether a business is a saving institution vs. a credit union, for example) to operationalize go-to-market processes like lead scoring and routing. However, accessing clean and reliable data to fuel these workflows isn't always easy.
To help marketers like you create smarter workflows, we built an AI-powered classification system that can accurately apply 6-digit NAICS and 4-digit SIC codes to any business in the world based on a company description in any language.
This update greatly expands our global coverage (across all languages like Spanish, Mandarin, Farsi, and more) as well as the accuracy of our English language categorizations.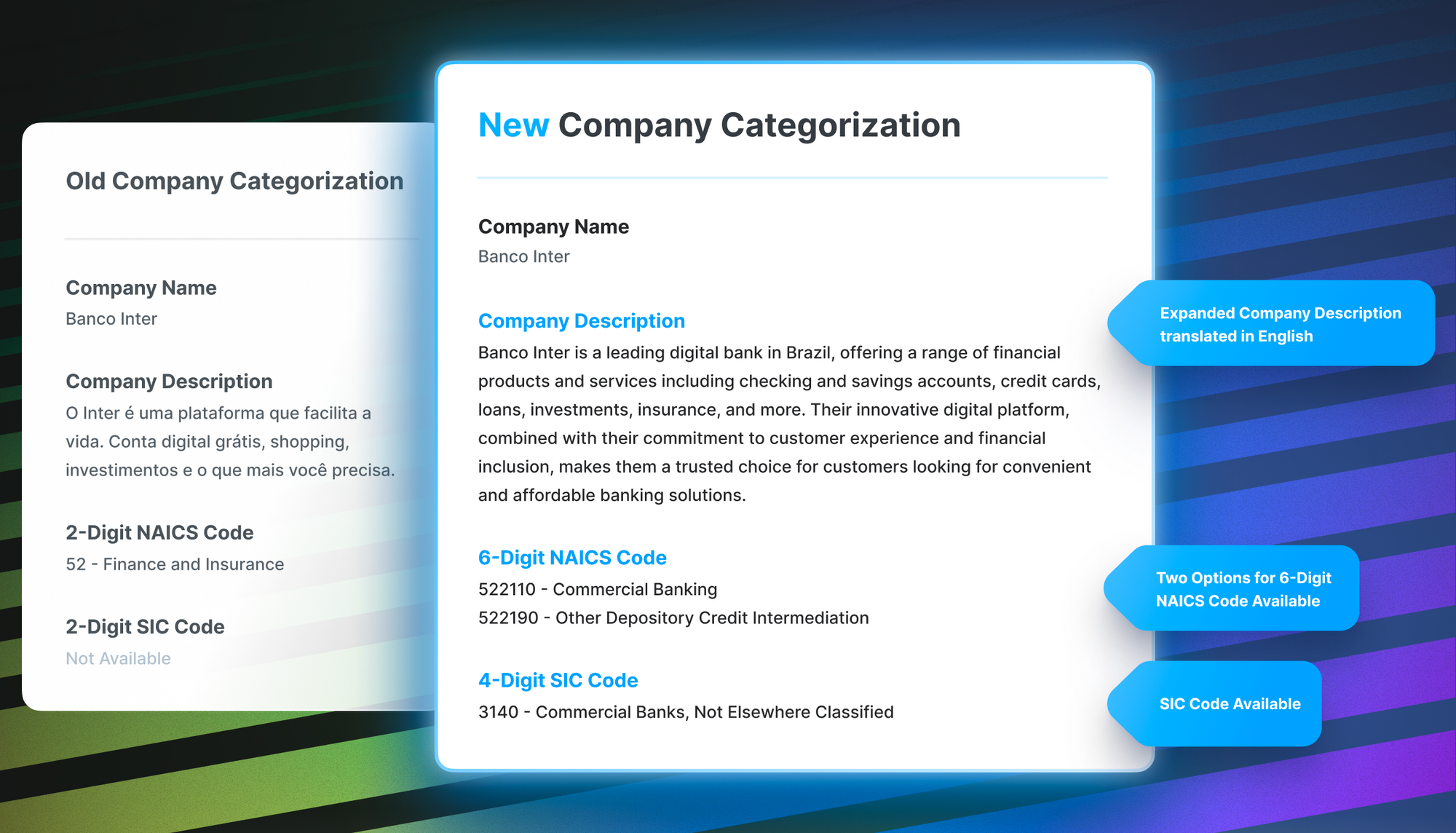 And, that's not all – stay tuned for more updates on employee count, company tags, international taxonomies, and company hierarchies coming soon.
3. The Weekly Visitor Report CRM integrations
Last, but not least we're excited to announce an update to the Weekly Visitor Report. Our trusty and free Weekly Visitor Report has been a fan-favorite since its release, enabling marketers to identify companies showing intent on their websites.
"The fact that we could pull up a report and show companies (and impressive logos) visiting our site blew everyone's mind".

Lukas Lukosevicius, Marketing Ops at Contractbook
While this report already delivers a great deal of value, we wanted to take it to the next level by enabling go-to-market teams to identify if visiting companies already exist in their database.
With our most recent update, you can connect your Weekly Visitor Report with your Salesforce or HubSpot CRM in just a few clicks. This removes the manual work of cross-checking your Weekly Visitor Report with your CRM and allows you to identify net-new companies visiting your website and existing accounts showing intent.
Sign up to receive your free Weekly Visitor Report.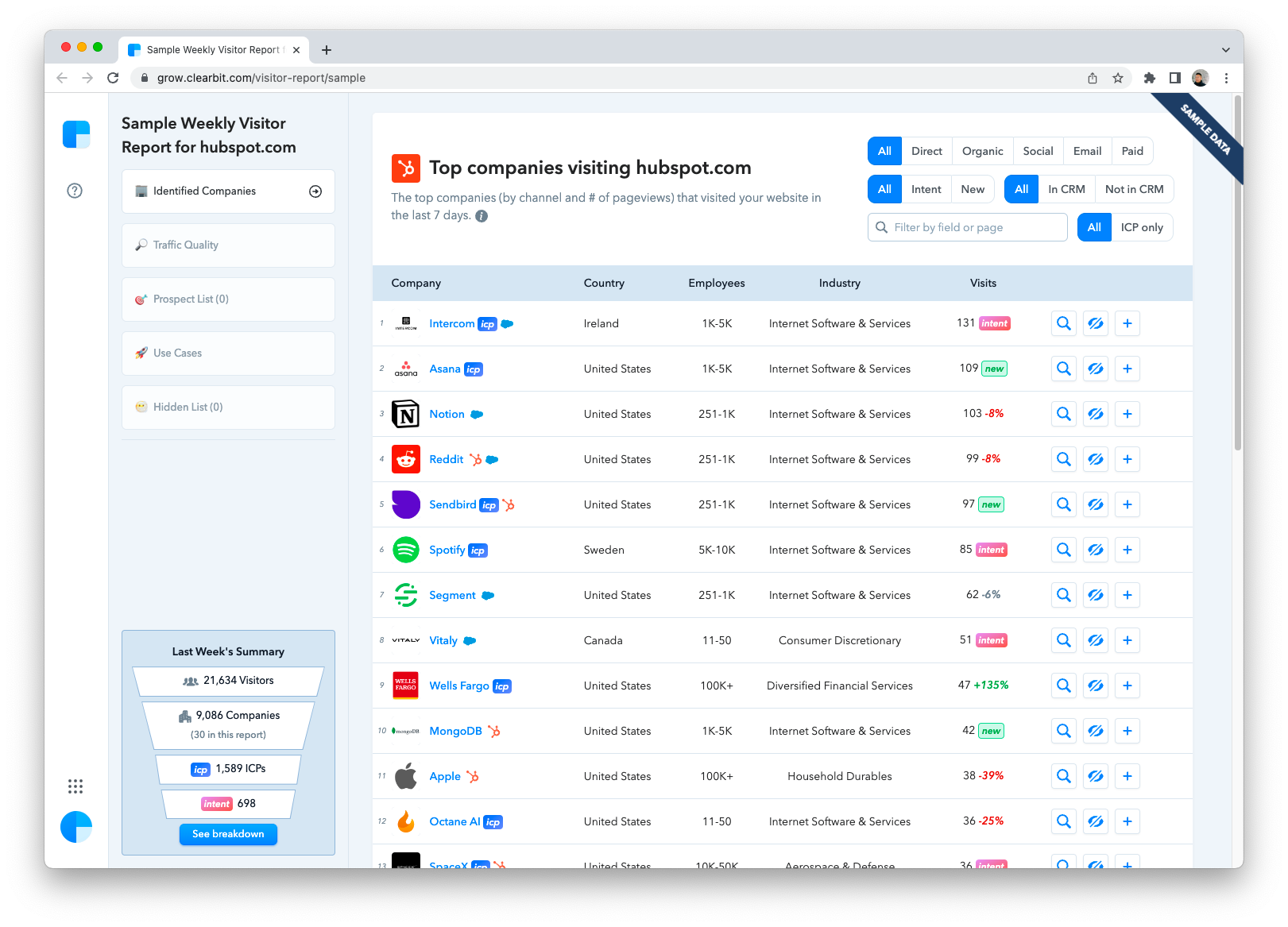 That wraps up this month's Data Download. For more updates on product development releases, bookmark Clearbit's changelog.