Introducing our ChatGPT Plugin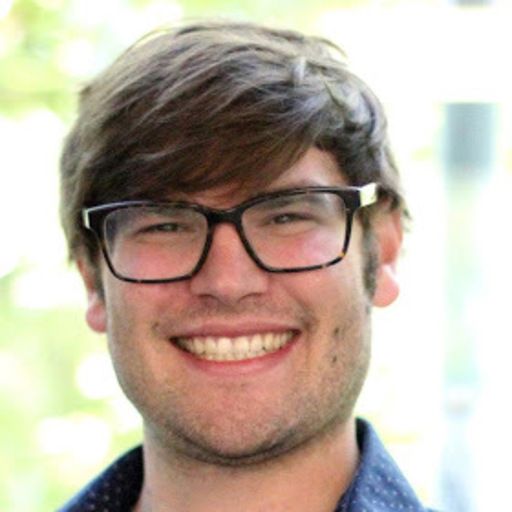 Zachary Swetz
April 25, 2023
---
In the world of B2B, data is king. The fastest-growing companies in the world are the ones that can harness data to improve their marketing, sales, and business operations.
Since 2015 when Clearbit was founded, we have watched in awe as our most advanced customers turned our data into growth magic.

These growth engineers like Guillaume Cabane (Segment, Drift), Jonathan Griffiths (Rippling), and Toni Gemayel (Figma), took our data APIs and turned them into unstoppable growth engines. These individuals went on to build big growth engineering teams that would build custom data pipelines, integrations and monitoring systems.
Our mission at Clearbit is to help every business grow faster and smarter with data. We've looked to these growth innovators as leaders and we strive to help the rest of the B2B world achieve similar levels of success.

However, most B2B companies don't have growth engineering teams, data scientists, or deep pockets to build custom growth engines. The advanced plays of these teams have been simply out of reach for most teams. Until today.

Today we are thrilled to announce the launch of the beta of our ChatGPT Plugin.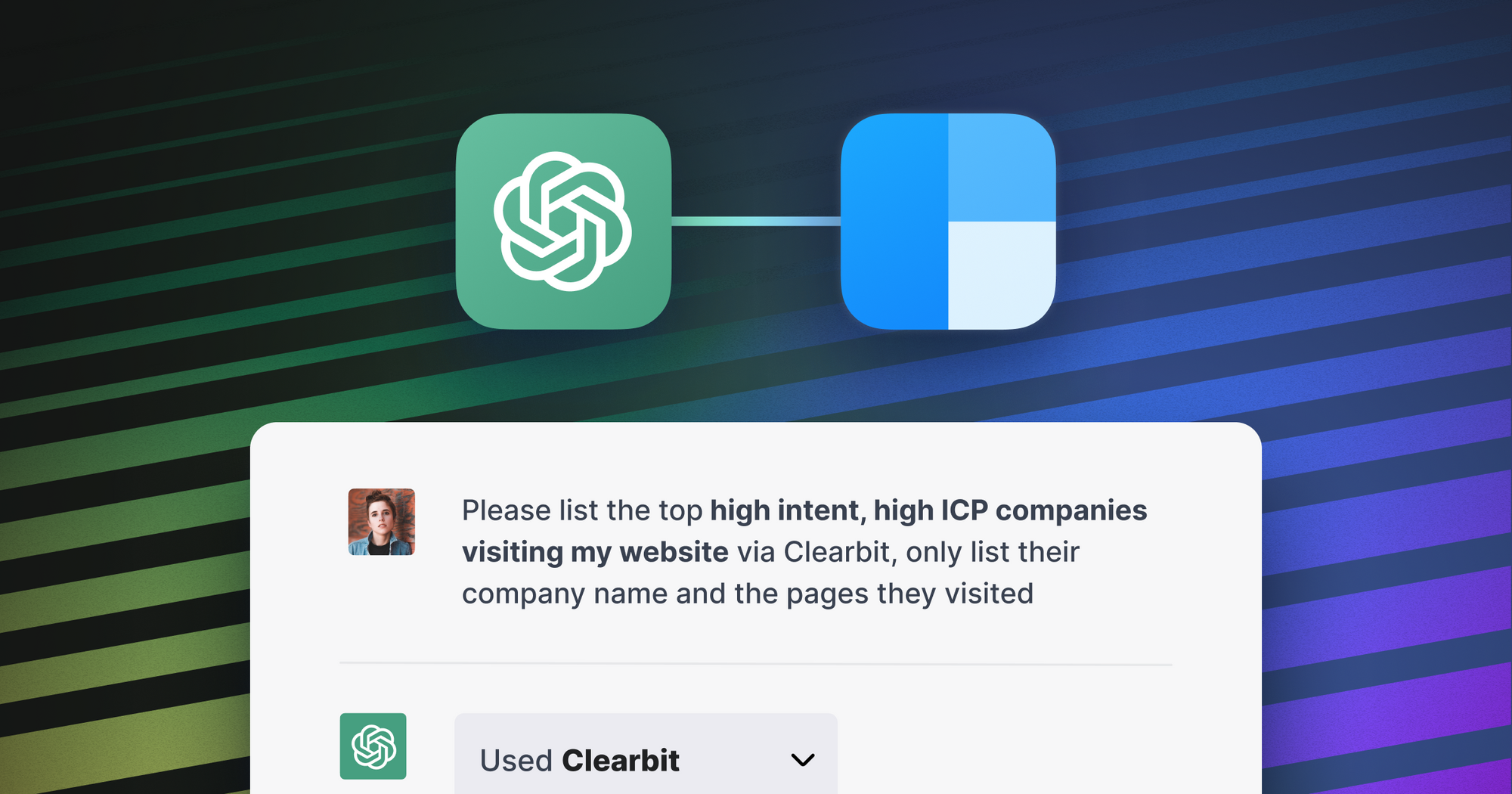 With this plugin, anyone—be it a marketer, sales professional, or even a curious individual—can now create and utilize the same complex sales and marketing workflows that were once reserved for the most highly technical growth teams. It breaks down the walls that have long separated the technical growth hackers from the rest of the business world.
While ChatGPT is extremely powerful, go-to-market teams currently can't fully capitalize on its potential due to its out-of-date data—ChatGPT's current knowledge cutoff is March 23rd and it has limited knowledge of the world and events after 2021. And, it has a tendency to hallucinate, producing answers that seem accurate, but are incorrect.
To remedy this, we're bringing Clearbit's reliable and accurate data to ChatGPT to make it an incredibly valuable tool for sales, marketing, and operations professionals.
With just your Clearbit API key you can use ChatGPT to access your de-anonymized website visitors (via Clearbit Reveal) and your best-fit website visitors. Then Enrichment and Prospector to gain context and find target customers. With our clean, rich, and reliable data powering your ChatGPT queries, advanced B2B workflows are accessible to everyone.
What you can do with our plugin
Specifically with Clearbit's ChatGPT Plugin, you can:

Find lists of people and companies to contact: Clearbit plugin users can ask for lists of specific companies or people from our Discovery and Prospector API. This can help you find key contacts or identify companies you don't yet have in your database that fit your ICP.
Access Weekly Visitor Report data: With Clearbit's Weekly Visitor Report you can identify companies showing intent on your website. Using the Clearbit ChatGPT Plugin, you'll be able to easily look up companies visiting your website and find relevant contacts in roles you care most about.

How to use the plugin
There are countless ways to make the most of Clearbit and ChatGPT, but here are a few use cases to get you started. See our full prompt guide to inspire how else you might use it.

Prioritize and conduct tailored outreach
Using the plugin you can identify which companies are showing intent on your website, prioritize who to reach out to, and craft a custom email in a few minutes.

Using Clearbit's plugin, ChatGPT can query and return companies visiting your website, which pages they visited, which company to reach out to first, who to reach out to at that company, and even provide a suggested message you can send.

Using Zapier you can also automatically add that email message to Gmail, making it easy for you to start more conversations, and close more deals.

Find new companies in your ICP showing intent
With Clearbit and ChatGPT you can also help your team find companies that fit your ICP.

Using the plugin, you can ask ChatGPT to identify website visit data for a high-fit account in your database. Then, you can query it to find similar companies to the one showing high-intent. Similar to the above example, it is then possible to identify specific contacts and draft highly-personalized emails.

Clearbit's ChatGPT Plugin signals the beginning of a new chapter in the world of B2B data. A world where all marketers can turn data into demand with the help of AI.
🚀 Head to ChatGPT and search for the Clearbit plugin to get started!
If you've never installed a ChatGPT plugin before, here is OpenAI's step-by-step walk-through.