The all new Clearbit. Rebuilt with AI and free to try.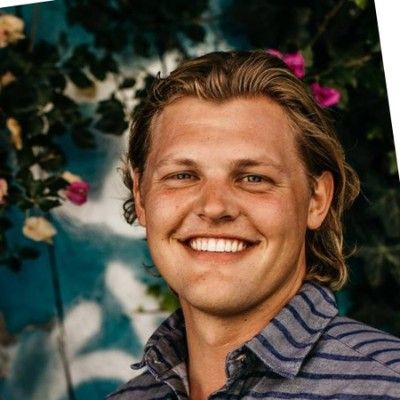 Matt Sornson
September 06, 2023
---
Your favorite data dealer is back, rebuilt with AI at our core, and ready to party power the best in B2B.
Today we have three major announcements. We have massively improved our core data sets, released an-all new data control center, and you can now test everything we have to offer – for free.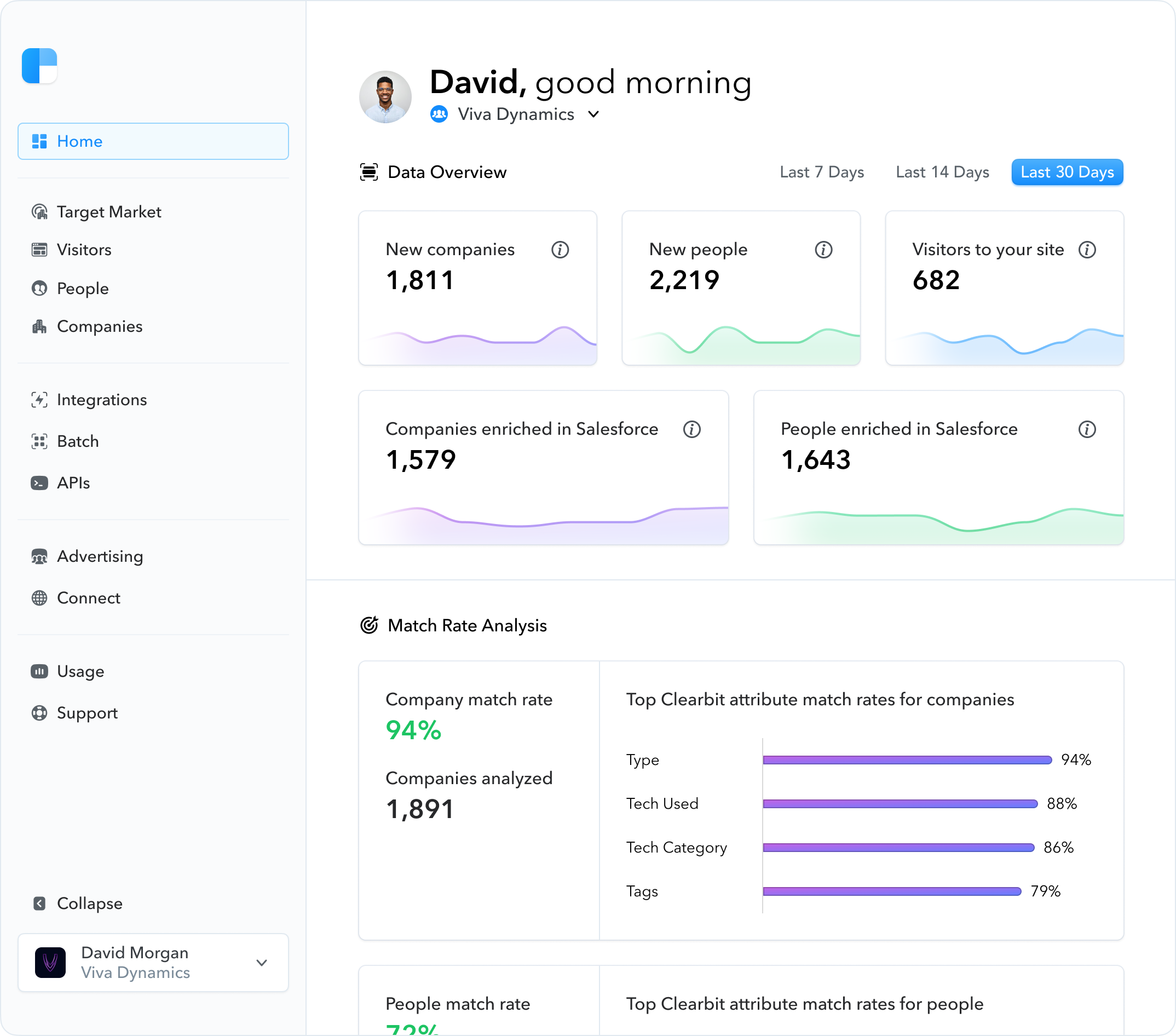 Data
Here at Clearbit, we build and maintain the best B2B datasets in the world. An account dataset of every company in the world with a website, a contact dataset of every B2B decision maker, and an IP-to-domain dataset that lets you identify website traffic (intent) from your target accounts.
In the last 4 months we've gone AI Native and shipped over 100 improvements to these datasets. With LLMs and some data black magic we've significantly increased our coverage and accuracy, and released a few all-new attributes.
There's been too many to list out here, but here are the top highlights.
Next day employee counts and revenue metric updates
Global coverage across companies in any country and websites in any language
100% increase in our global person data coverage (over 250M new decision-makers)
Perfect parent -> child company hierarchies and subsidiary data for public companies
Over 1000 new hyper targeted company tags
We are just getting started 📈
Data Control
We've also rebuilt our platform to combine the most valuable parts of Clearbit into one unified Data Control for B2B.
Data Control brings together all of our B2B datasets and seamlessly enriches all of your leads, contacts, accounts, and website visitors.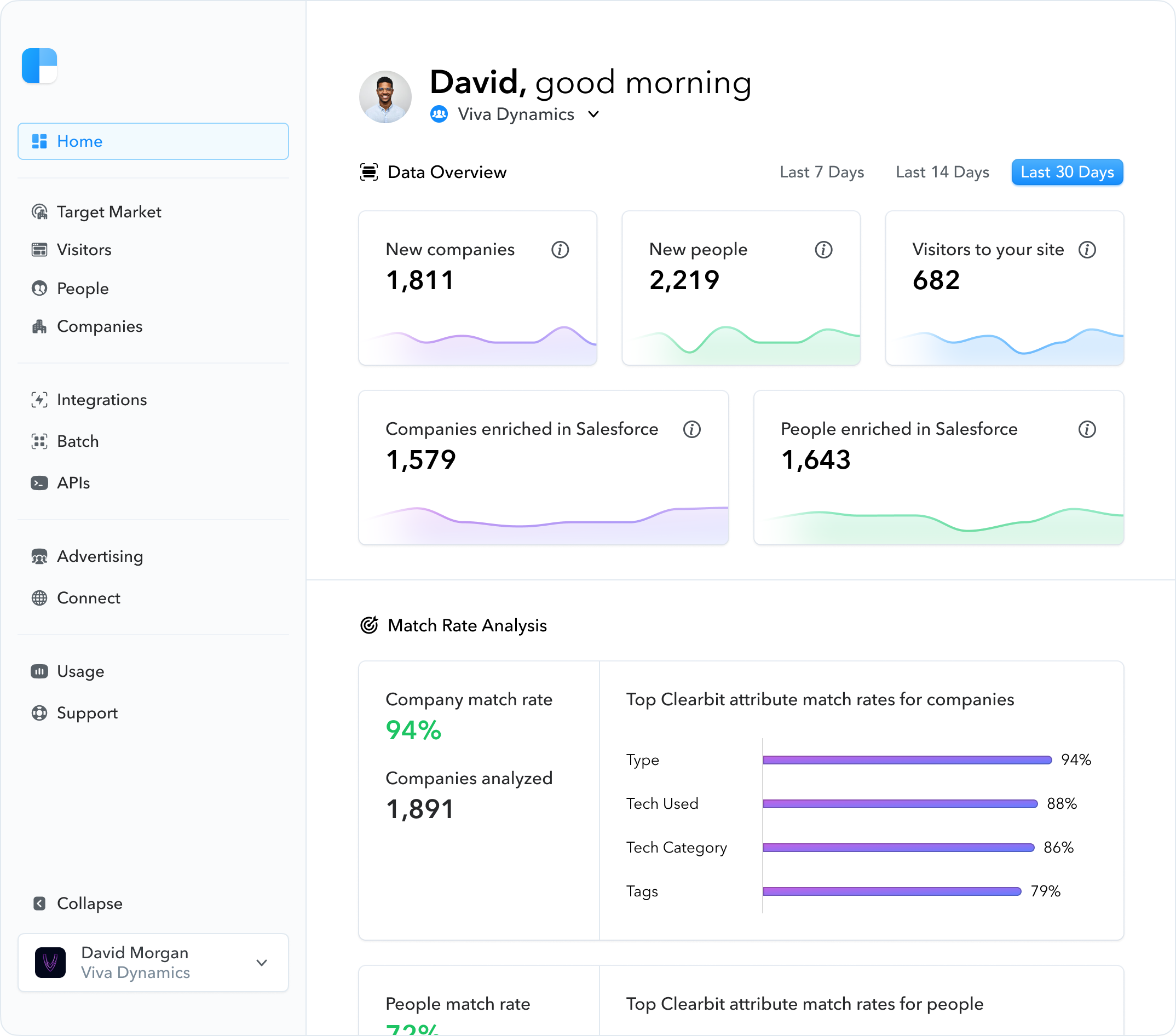 As a user, you simply connect your CRM and website to Data Control. Then sit back and watch every record get enriched with over 100 data points. For free.
Free to try, free forever
For too long Clearbit's value has been locked behind an enterprise sales cycle. Locked behind extensive data tests, onboarding calls, and a weeks long setup processes. No longer.
Starting today, you can create a Clearbit account, run your data test (< 5 minutes), and explore everything we have to offer. Free to test, free to try, and free forever until you're ready for that next step.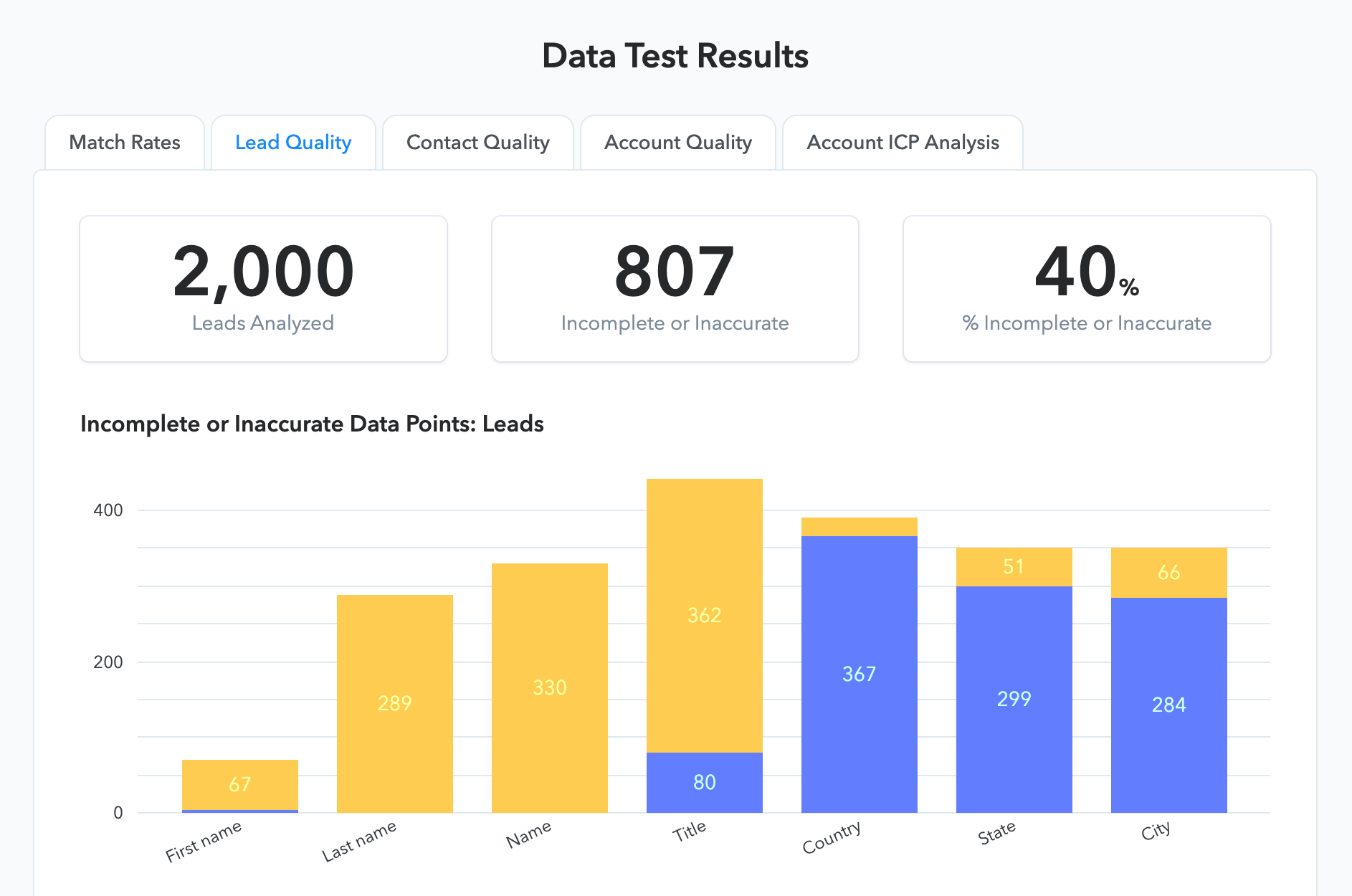 Run a data test in less than 5 minutes to see the actual value Clearbit data will provide your business.
Then jump straight into our enterprise platform to explore all the dozens of ways Clearbit helps you put data to work.
Here are just a few of the use cases that are now free to try.
Sales alerts when target accounts are on your website
Weekly visitor reports of the top accounts showing intent
Form shortening to increase your website conversion rates
CRM & MAP Enrichment for Leads, Contacts, and Accounts
Get in there.
Ok. Time to stop reading. You can get started with your free Clearbit account here.
Existing customers automatically have access to the all-new data control – just login to access the new hotness.