How Clearbit became an integral part of Grafana Labs' data foundation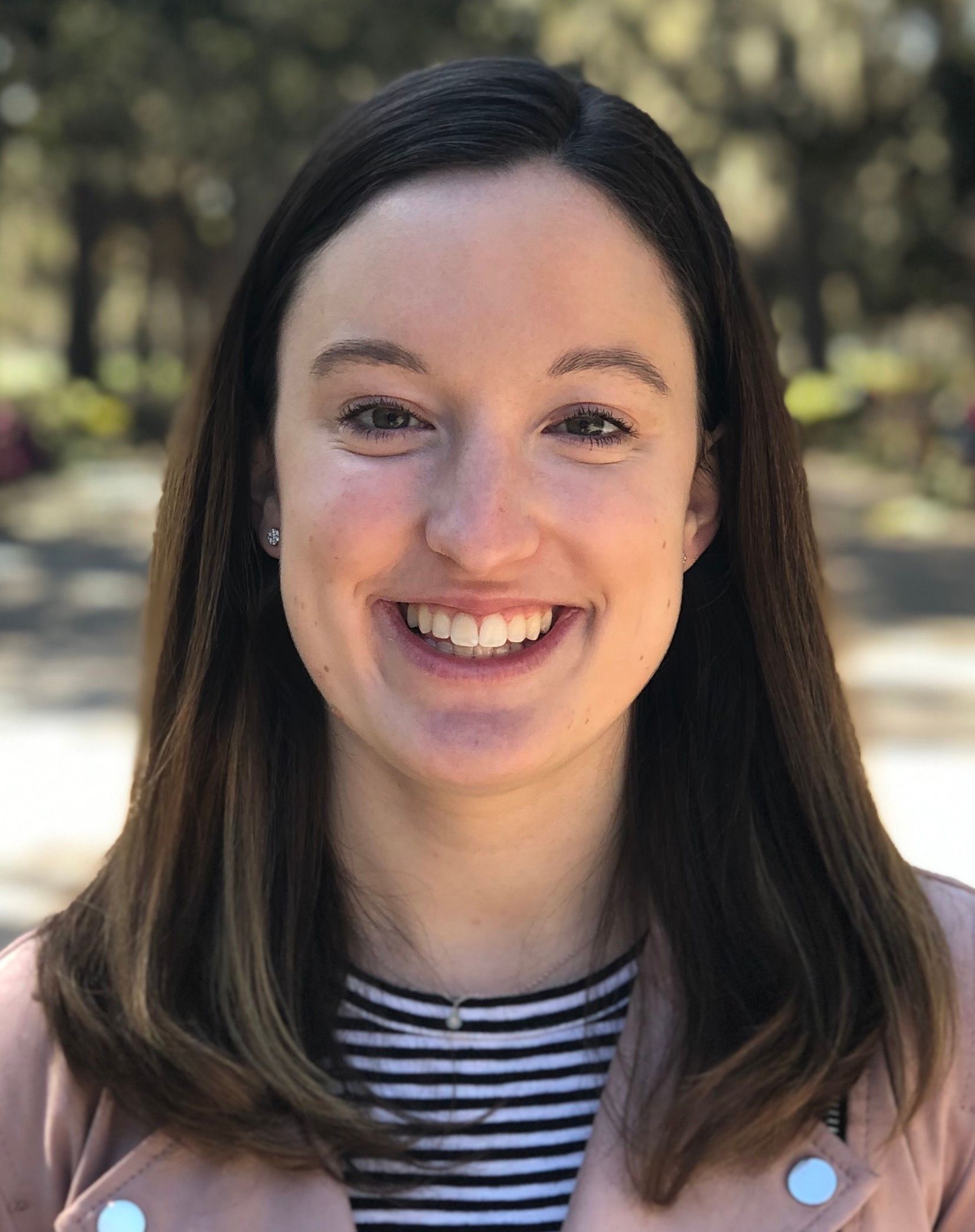 Jess Cody
December 06, 2022
---
Over 10 million users worldwide monitor and visualize data with software from Grafana Labs, the company behind the popular observability platform composed of Grafana for visualization, Grafana Loki for logs, Grafana Tempo for traces, and Grafana Mimir for metrics. Led by engineers at Grafana Labs, these open-source projects have been built with care by over 1,700 contributors since 2014. Grafana Labs also provides a fully managed Grafana Cloud product as well as enterprise offerings for large organizations, counting companies like Salesforce, Bloomberg, and J.P. Morgan Chase among their customers.
Lucy Gamble, Director of Marketing Operations, leads a five-person (and growing) marketing operations team focused on implementing and maintaining data technology and integrations, building program operations, and conducting growth projects.
Lucy's main goals are improving operations, increasing revenue, and supporting her team. She says, "The driving energizer behind my job is being able to make a tangible impact on the business. It's business-oriented first, and the way that I do that is people-oriented. My job is to make other people's jobs easier. My job is to surface revenue sooner, make messaging clearer, make reporting better, and help people know where they should focus their time."

To improve processes, deliver a better buyer experience, and drive more revenue the company knew they needed a strong data foundation.
Building a scalable data foundation

When Grafana Labs built out their marketing team and tech stack a few years ago, Clearbit was one of the first tools they selected. Early on, they realized that automatic, fresh, and accurate data was a key piece in the revenue-driven marketing puzzle.
When asked about what it was like for the team before using Clearbit, Lucy says, "I don't know a before. I'm lucky to work for a marketing leader that really values operations. He had already selected Clearbit before I started."
Improved data hygiene

With Clearbit in place, one of Lucy's main priorities was to improve data hygiene. While not always the most glamorous of jobs (and, often one that goes unnoticed), ensuring robust data hygiene is essential to the day-to-day functioning of the business. Without accurate and actionable data, marketing and sales teams can't do their jobs efficiently and effectively.
Lucy uses Clearbit Enrichment, a data set of over 100 attributes from 250+ data sources and millions of data points, to ensure the sales and marketing teams have access to accurate information. With Clearbit, Lucy and the team enrich key firmographic, technographic, and demographic fields on the backend.
The Grafana Labs team also relies on Clearbit Enrichment for internal data organization. Before using Clearbit, Lucy's team was trying to standardize data based on a hodgepodge of values in Salesforce. Now, with Clearbit, Lucy is able to easily standardize the data across their Salesforce instance. Having uniform data picklists has been hugely helpful in organizing assets like case studies. Grafana Labs' customer and community marketing team can quickly determine how many case studies they have per industry and support sales with relevant materials.
"Some of the value is almost immeasurable because you wouldn't see it until you take it out. The database would not be a pretty place without Clearbit," says Lucy. Having access to the right data at the right time enables the team to work more effectively and ultimately deliver a seamless buyer experience.
Delivering a better prospect experience

In addition to strong data hygiene, accurately enriched data enables Lucy and the team to deliver a better prospect experience from form fill to sales interaction and beyond.
The Grafana Labs team typically only asks for an email address in their forms. However, Lucy and the team knew that they would need more information for effective marketing and sales outreach. Using Clearbit, the Grafana Labs team is able to append key fields like industry, company size, geo, and more, requiring fewer inputs from the prospect and delivering a frictionless buyer journey.
Appending a prospect's geography and company size is also essential to the team's routing process. Grafana Labs is a global business, with employees and customers around the world, so Lucy must quickly and accurately route leads to the right sales reps. Using Clearbit's enrichment and LeanData's routing capabilities, Lucy is able to ensure prospects are sent to the right sales rep in the right region. While it may sound simple, this process ensures prospects get their questions answered in a timely manner.
With a robust data foundation in place, the team at Grafana Labs also delivers more personalized "warmbound" outreach. When a prospect attends an event or webinar, the sales team can easily access accurate and enriched data points like first name, last name, company name, and more directly in Salesforce to send a custom message. "Having those fields pre-populated is definitely a time-saver," says Lucy. "It allows our salespeople to do less thinking about who this person is and more thinking about their job."
While Lucy and her team rely on Clearbit for their data foundation, they've continued to be a customer because of the partnership that has been established.
A true partnership

"I value vendors that act more like partners and teammates than vendors," says Lucy.
Lucy works collaboratively with the Clearbit team and sees them as an extension of her own team. She has partnered with Clearbit product engineers to help beta test new features and meets regularly with her customer success manager to ensure the Grafana Labs team continues to see value from Clearbit. "When I get an idea, I know there will be people listening," says Lucy.
With endless options to build your stack, Lucy says, "Clearbit stands out in a bloated marketing tech industry."