Reimagined Company Tags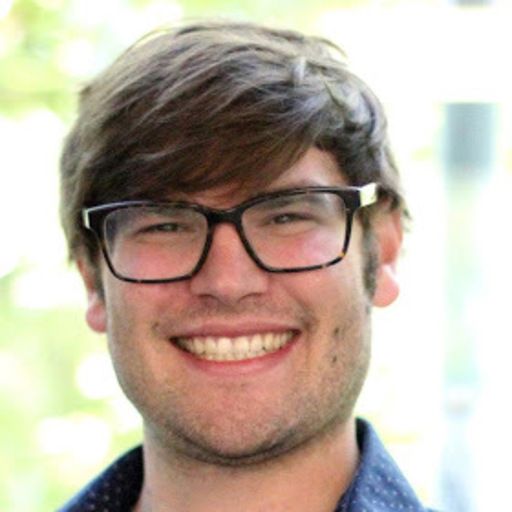 Zachary Swetz
July 11, 2023
---
Here at Clearbit, we're on a new mission to reinvent how we source, process, enrich, and deliver data to you – our customers.
Today, I'm excited to share something a few of us have spent the last few sprints on. An all new company tagging system that significantly improves our accuracy for existing tags and over 1400 all new company tags.
Tags serve an important role across just about every Clearbit use case. Industry categorization is great, but for modern tech companies like us, they often fall short.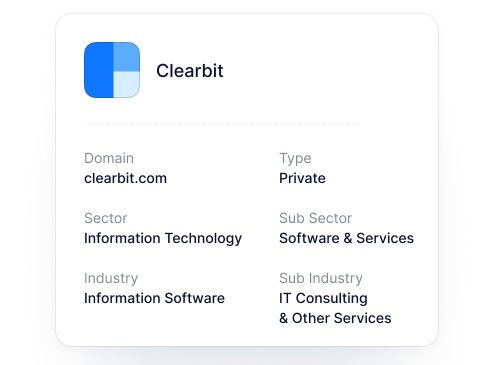 Useful, but not incredibly useful if you primarily sell to "Software & Services" companies.
Enter keyword tags – granular tags based on the content of a company's website. Things like business model (B2B, B2C, SAAS), category (Sales Enablement, Digital Marketing, Business Intelligence), and keywords (APIs, Data, Crypto).
Enter Clearbit company tags – now upgraded from 152 -> 1572 highly granular tags perfect for the modern technology company.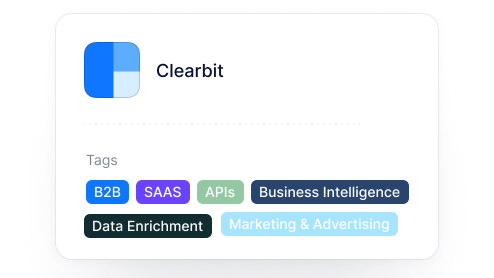 We've added these tags in 2 ways. First by taking requests from our customers who have been asking for tags like Recurring Revenue  thanks @gillaumecabane,  Fintech  @deel, and Streaming Services @airtable.
These requests represent a few dozen new tags, but far more of these tags come from our new AI-powered tagging engine.
We generated over 1M potential tags across our 50M+ company dataset. Then our data dogs went to work turning 1M potential tags into the smallest amount of highly useful ones. As our lead data dog Neo has been saying on repeat, "Let's not paralyze with too much choice, give them just enough to be dangerous."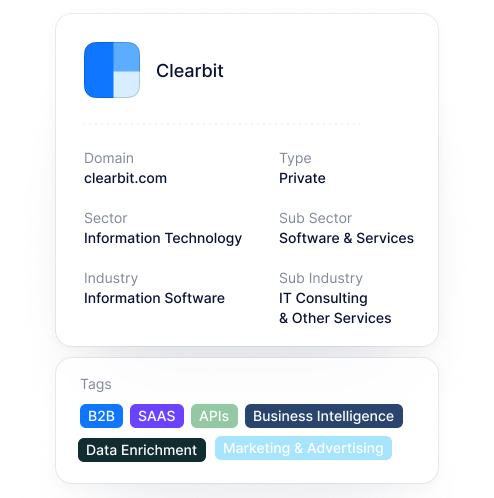 A full list of all our new tags can be found here, and are available via API and non-legacy integrations.
Clearbit is on a mission to be the best in B2B data. We're committed to delivering not only accurate and diverse data but also personalized to your unique needs.
If you have a specific company tag in mind and can't find it on our list, please reach out and we'll see if we can add it for you! datadogs@clearbit.com