Discover and capture more pipeline with Clearbit and G2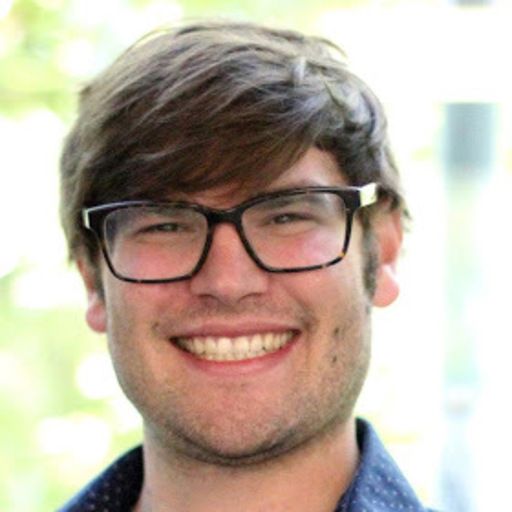 Zachary Swetz
November 17, 2022
---
Marketers know that in order to generate pipeline, they need to reach and engage the right audience at the right time. And as marketing budgets get tighter, focusing demand dollars and outreach efforts on buyers that fit your Ideal Customer Profile and show buying intent is the most effective and efficient way to continue driving growth.
That's why today we're excited to announce our new integration with G2, the largest and most trusted software marketplace where millions of buyers research potential solutions.
Combining Clearbit's best-in-class company intelligence and web intent data with G2's Buyer Intent Signals, this integration enables marketing teams to create high-quality pipeline by engaging the right companies at the right time.
Build best-fit, high-intent audiences with Clearbit and G2
Starting today, customers of both Clearbit and G2 can access all of their relevant G2 Buyer Intent Signals directly in the Data Activation Platform, including:
G2 Product Profile and Sponsored Content pageviews
G2 Category, Comparison Products, and Alternative & Competitor pageviews
G2 Buyer Intent scores
Now teams can instantly activate G2 Buyer Intent signals across their stack instead of dealing with manual data exports, imports, or CSVs.
With this integration, marketers can layer G2's data and Buyer Intent Score with Clearbit's firmographic and technographic data and revealed website visitors — as well as other data types and sources — to create precise audiences of best-fit, high-intent accounts.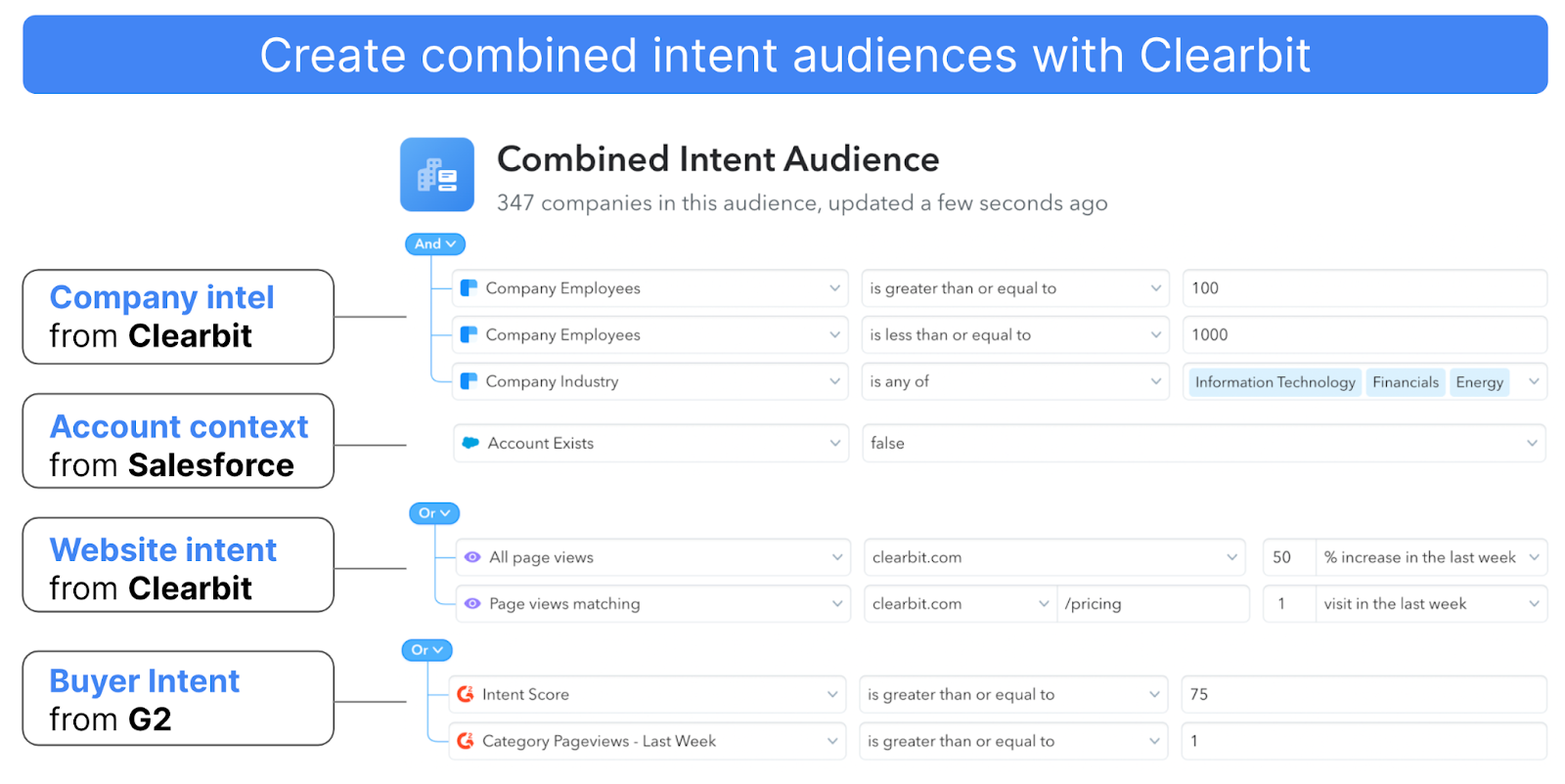 Ways to use the Clearbit and G2 integration
By focusing on engaging best-fit, in-market buyers, teams can unlock new ways to create, capture, and convert pipeline. With Clearbit + G2, you can:
Automatically capture best-fit prospects on G2
Using Clearbit Audiences, you can identify companies that not only fit your ICP, but are also researching your solution on G2. Then, with Clearbit Capture, you can automatically add new accounts and key buyer contacts that match your audience criteria to Salesforce so your marketing and sales teams can instantly take action.
Target buyers at the right time
Stop wasting ad dollars on prospects that don't convert. Instead, target in-market buyers who are visiting your G2 page with relevant and high-converting ads on Facebook, Instagram, YouTube, and Google to make the most of your spend.
Prioritize accounts for sales & CS outreach
With G2 Buyer Intent signals, sales and customer success reps can be more proactive and effective with their outreach efforts throughout the customer lifecycle. Using the Clearbit platform, you can set up instant alerts to let your sales team know when prospects show buying intent or surface stalled opportunities based on G2 activity. Customer success reps working on account renewals can set up alerts that let them know when customers are viewing Alternative & Competitor pages to get ahead of churn risks.
Fit + Intent = The secret weapon for B2B marketers
Current customers of Clearbit and G2 can start using the integration today. If you're not yet a Clearbit or G2 customer, you can learn more here.