Introducing Clearbit Capture: A smarter way to build pipeline from your website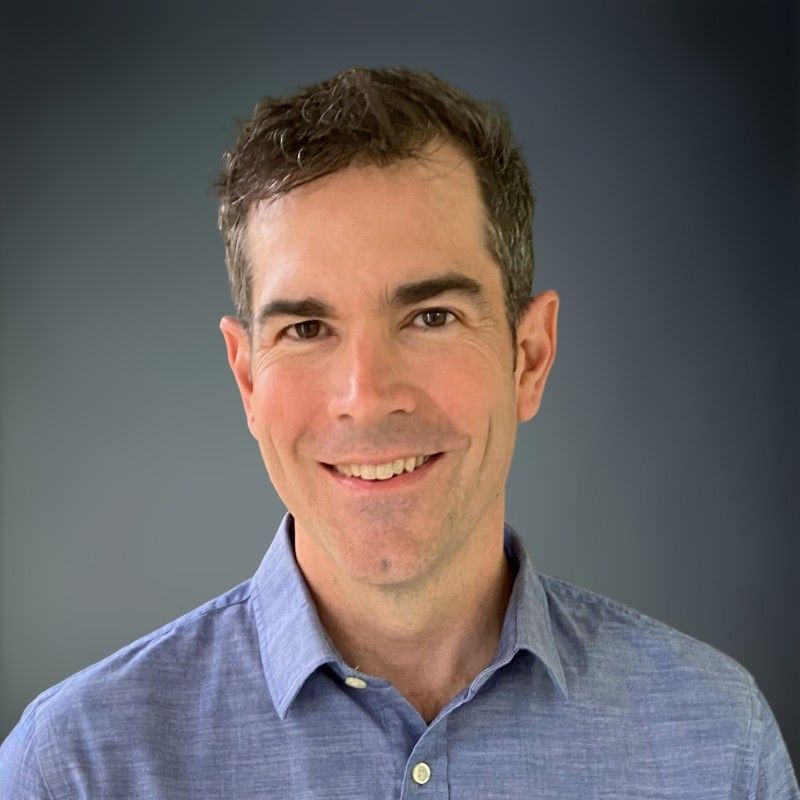 Kevin Tate
October 13, 2022
---
As a B2B marketer, your website is one of your most important channels — if not the most important one. And you're likely spending significant ad dollars and content marketing resources to drive quality traffic to it.
The problem is (as you're painfully aware), the vast majority of website traffic is unknown and unactionable. On average, only 2% of website visitors fill out lead forms, which means almost all of your best prospects — companies that fit your Ideal Customer Profile (ICP) and show intent on your website — are getting lost in the sea of anonymous traffic.
With constantly increasing pressure to contribute to revenue, us marketers can't afford to miss out on these potential sales opportunities hiding in plain sight. We need a way to quickly identify and act on these high-fit, high-intent website visitors who never submit a form.
Today we're excited to announce the launch of Clearbit Capture. A new capability of our Data Activation Platform, Capture helps you build pipeline directly from your website by automating intent-based outreach. Now you can automatically discover, capture, and activate your best-fit, high-intent web visitors to generate more pipeline, more efficiently.
"To be able to see which accounts are visiting our website and then get contacts that we can prioritize and engage to drive more qualified pipeline is incredibly useful. It's like delivering opportunities on a platter."
- Ana Brandt, Revenue Operations Leader at Abacum
Automating intent-based outreach with Clearbit
Capture works seamlessly with Clearbit's existing capabilities, such as Audiences and Reveal, enabling you to build automated workflows that engage the right people at the right time from the right companies — with just a few clicks. Here's how.

Target the right companies
Some buyers are better fits for your business than others. With Audiences, you can create audience segments based on your ICP definition using 100+ company attributes, website activity, or information from your CRM.
Know the right time to engage
Once you've defined your Audiences, Reveal tells you in real time when companies that match your criteria are showing intent, like visiting your pricing page or reading product reviews. Powered by over 4.5 billion IP data signals, our Reveal IP intelligence uncovers the companies behind anonymous website visits.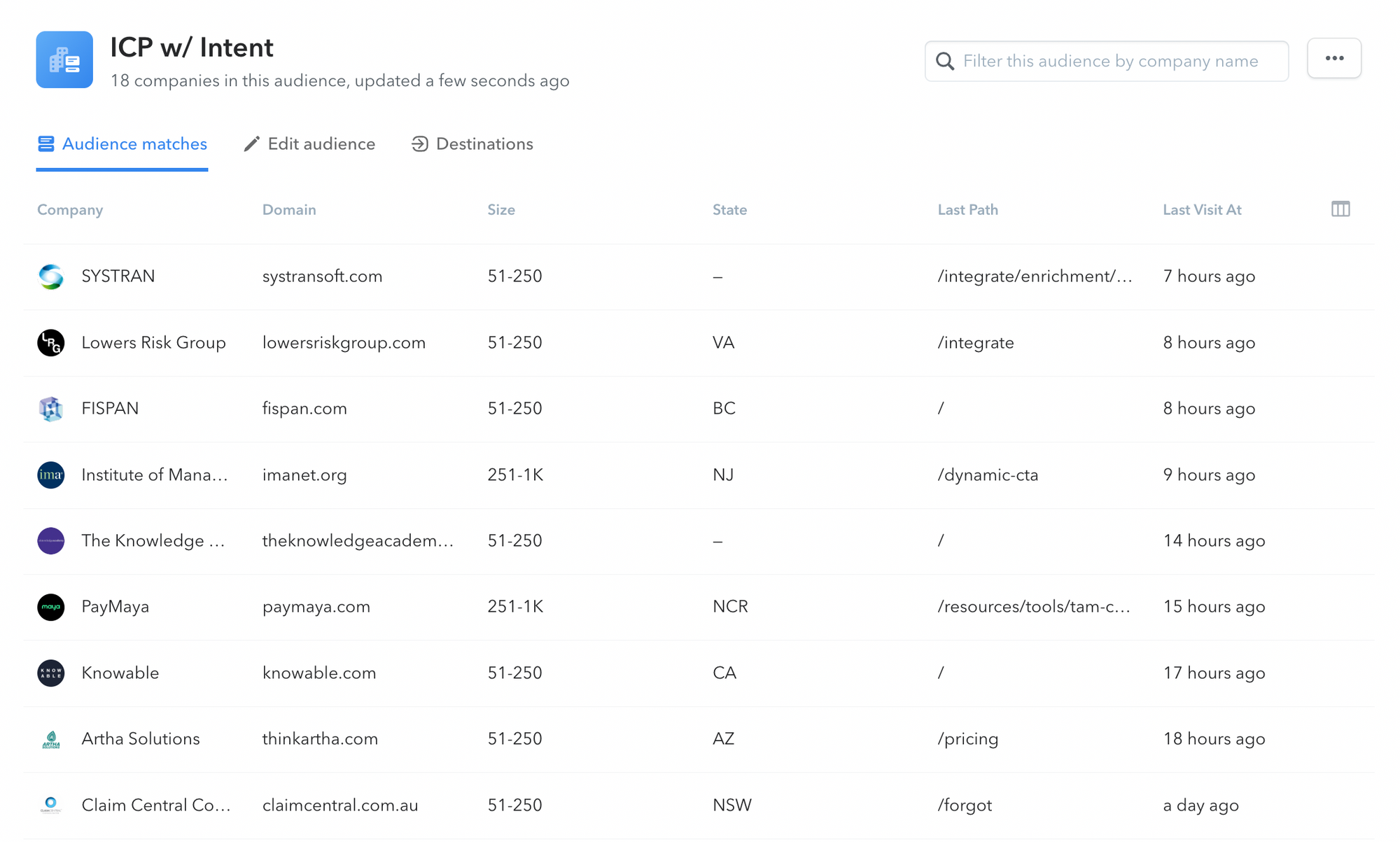 Reach the right people
For any company that shows up in your defined Audiences, Capture automatically creates new accounts and key contacts (from our database of marketable and verified contacts) directly in Salesforce. This way, your marketing and sales teams can focus on engaging the right people, based on role and title, from the companies you care about.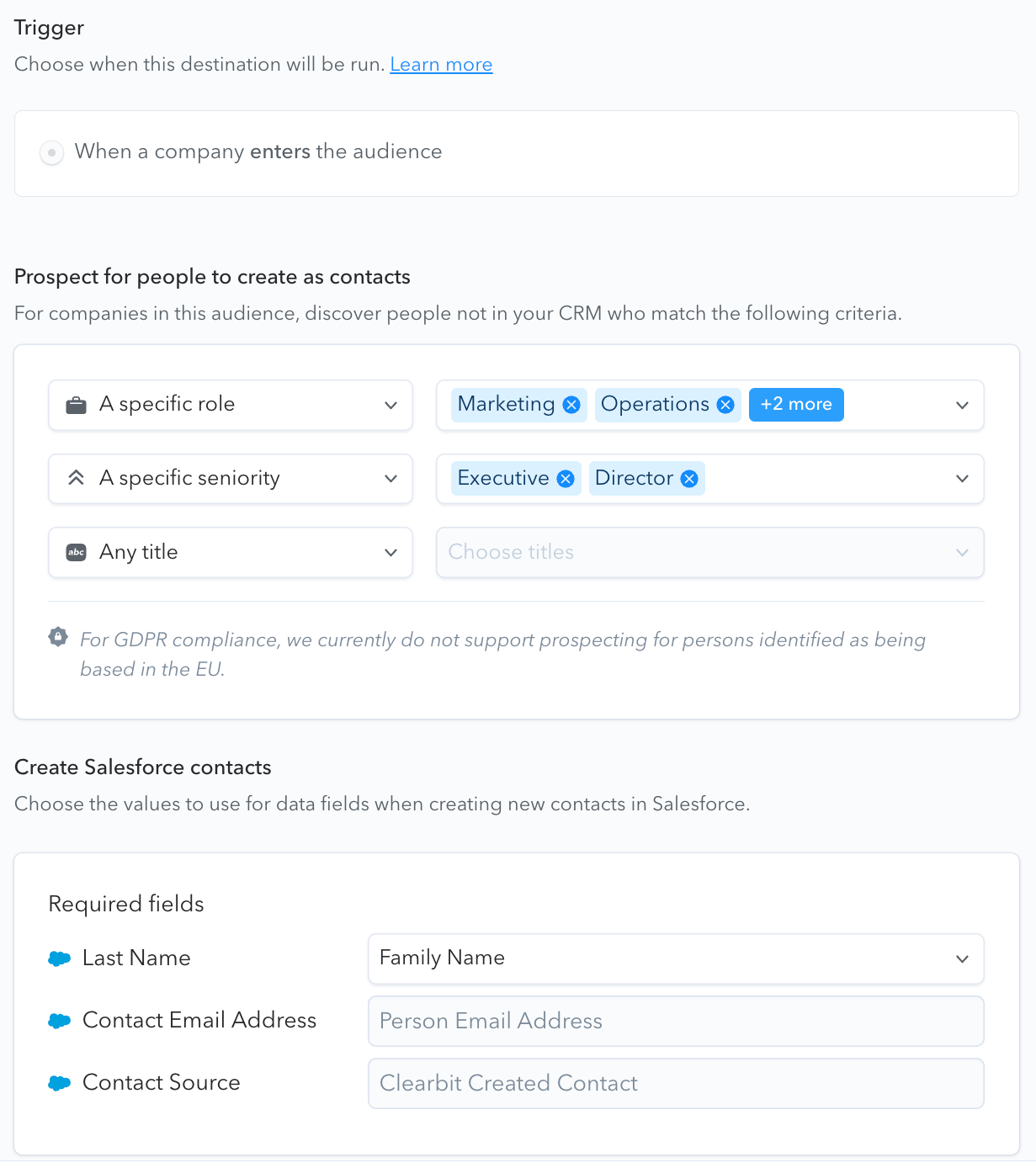 Activate instantly across your marketing & sales campaigns
With your newly added accounts and key contacts, you can start engaging your high-fit, high-intent buyers right when they're most interested. Trigger sales and marketing outreach with instant alerts (via Slack, Salesforce, or email), targeted ad campaigns, and more to speed up the buying process.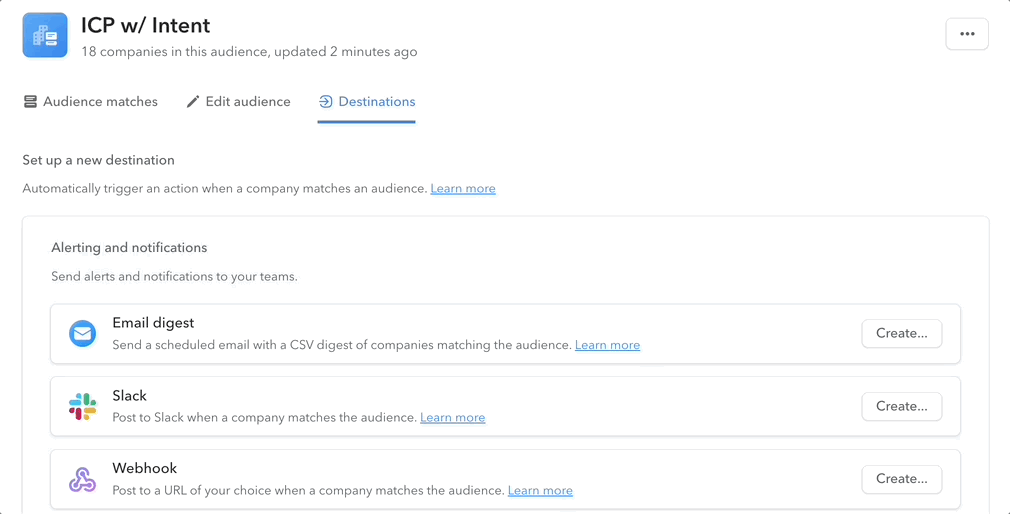 Start turning website visits into pipeline today
Clearbit Capture is now available. Learn more about intent-based outreach here.