Clearbit's new AI-powered company categorization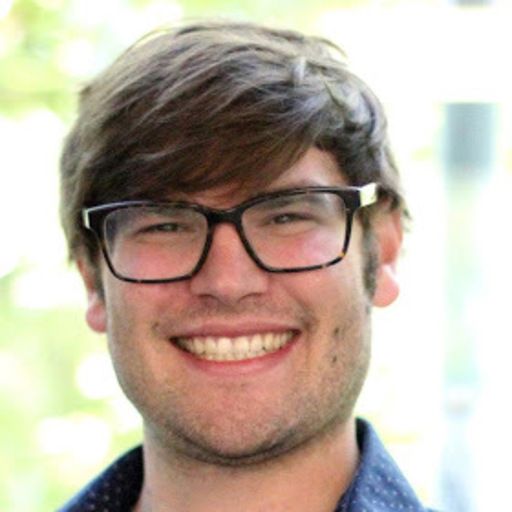 Zachary Swetz
April 25, 2023
---
Today we're excited to share a significant update from our data team in their mission to build the best company categorization in the entire world.

Company categorization plays a vital role in the success of any B2B go-to-market machine. Without accurate categorization, lead scoring, routing, and analytics processes can quickly become ineffective leading to sales teams potentially wasting time on low-quality leads.

We have customers all over the world, each with different needs for categorization. A few weeks ago, Ale Cabrera, our lead Data Product Manager had enough. She has been advocating to rebuild our categorization system for years now. Tired of unreliable industry data, conflicting NAICS and SIC codes, and wanting more out of our product, she and her team of "data dogs" decided to start from scratch and build something better. They reimagined and rebuilt our entire company categorization system from the ground up.

Historically, we've relied on dozens of public sources to gather NAICS, SIC, and GICS. When those sources change format, go out of date, or simply disappear, the change ripples through the system and impacts our customers.

To address these issues, Ale and her team have built an AI-powered classification system that can accurately apply 6-digit NAICS and 4-digit SIC codes to any company in the world based on a company description in any language. Company descriptions in Spanish, Mandarin, Farsi, and Swahili are all perfectly categorized by leveraging the entire Clearbit dataset of over 50M companies.  

In addition to massively expanding our global coverage, this update also improves the accuracy of our English language categorizations. This update is available via our API for the top 100,000 companies in our system — the companies most looked-up by our customers. The remaining will be updated this month.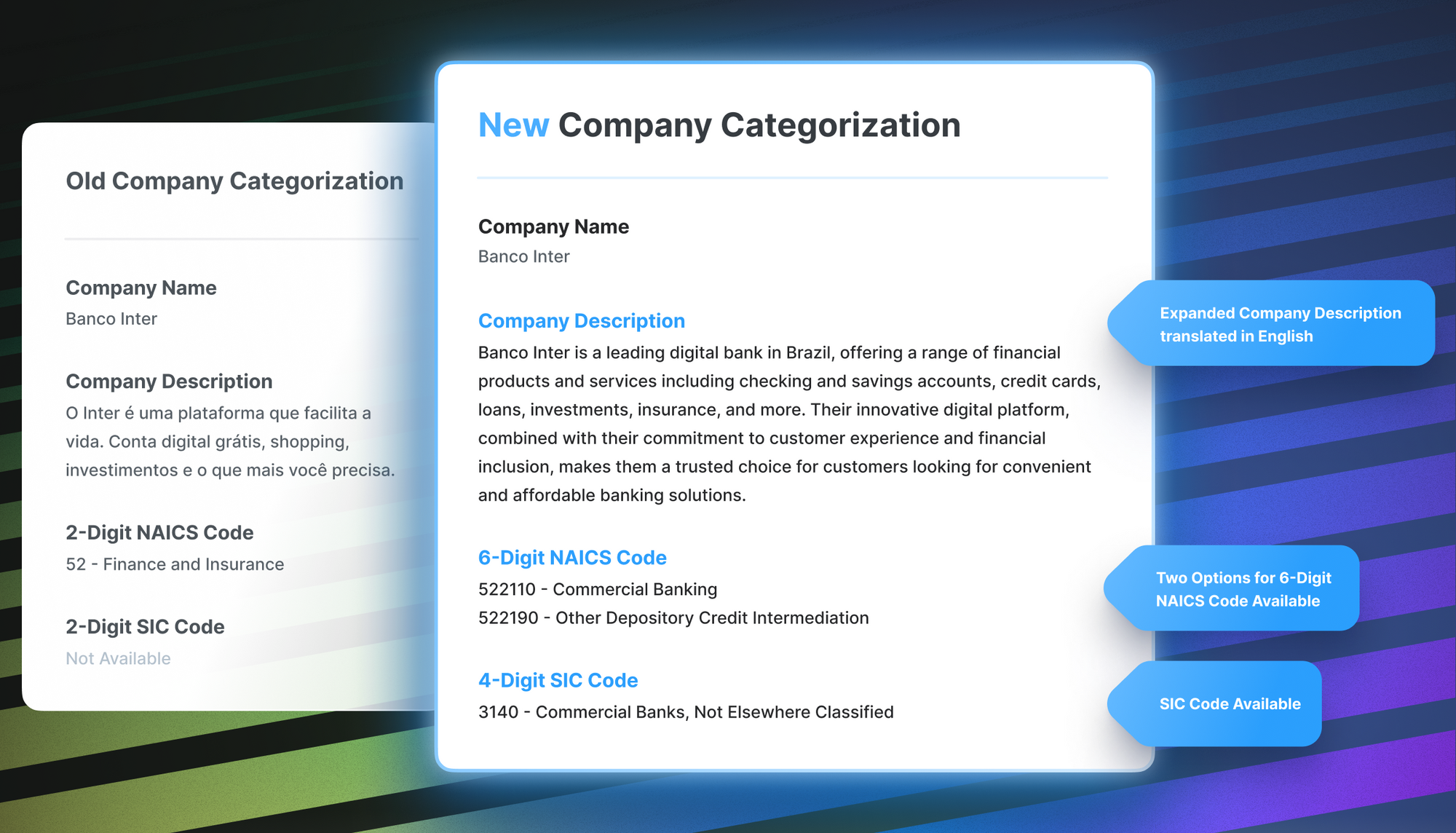 Ale and her data dogs are just getting started. They're determined to build the perfect business classification system and to never see an industry-related support ticket again!

Next, we will be improving and expanding company tags, international taxonomies, and company hierarchies.

If you have any specific categorization requests or needs, send datadogs@clearbit.com the details.