Introducing the Data Activation Platform
Andrew O'Neal
February 15, 2022
---
Today's a big day for Clearbit.
When we first started, we were focused on building an API-first product to bring real-time data enrichment to teams of all sizes. We learned early on that the teams that got the most value from Clearbit were building custom growth engines to optimize their funnel, top to bottom, through constant iteration and experimentation.
We've been lucky to count some of the most advanced growth teams in the world amongst our customers, and over the years we've learned from leading B2B SaaS companies like Segment, Intercom, and Gong. We got to see firsthand how data can be stitched together and activated across go-to-market systems in innovative ways to fuel growth. And we evolved our product based on what we learned — like building integrations with popular marketing and sales tools — to deliver more value to customers.
Today we're thrilled to introduce our Data Activation Platform. It's the next evolution of our product, bringing together our industry-leading B2B data, flexible integrations, plus new capabilities into a single platform. With the Data Activation Platform, it's easier than ever to turn raw data into real-time intelligence that you can activate across your stack to grow faster and smarter.
One platform to manage and activate your data
The Data Activation Platform lets you manage, segment, and activate data all in one place. Key components of our new platform include:
Reliable, always-fresh data: With the platform, you can tap into Clearbit's company and contact data and Enrichment capabilities — now combined with website intent data from Reveal — to get the full picture about every prospect, lead, and customer in your funnel.

Prospect discovery & audience management: The platform's Audience Builder enables you to look beyond the existing accounts in your CRM and MAP by using Clearbit's entire database to find more prospects that fit your Ideal Customer Profile. The Audience Builder also lets you create precise, real-time audiences based on account, contact, and intent data — so you can tailor go-to-market strategies and campaigns for each of them.

Real-time integrations: Integrations with your favorite tools make it easy to activate data wherever you need it to target ads more precisely, deliver personalized content, tailor email campaigns, and more.
"Clearbit helps us focus on what actually matters. We believe in running a highly efficient demand engine, which is ICP-first, based on high-intent, data-driven, and completely devoid of vanity metrics. Without Clearbit, this approach would have been just a theory on paper."
— Shrimithran, Head of Demand and Pipeline Marketing at Chargebee


Grow faster, grow smarter
The Data Activation Platform enables you to focus your funnel and go-to-market motion on your best prospects — and turn them into customers.
Create demand
Discover and attract your ideal customers before the buying process begins. Reach and engage new prospects using Clearbit to precisely target, tailor, and optimize your advertising and lead generation efforts.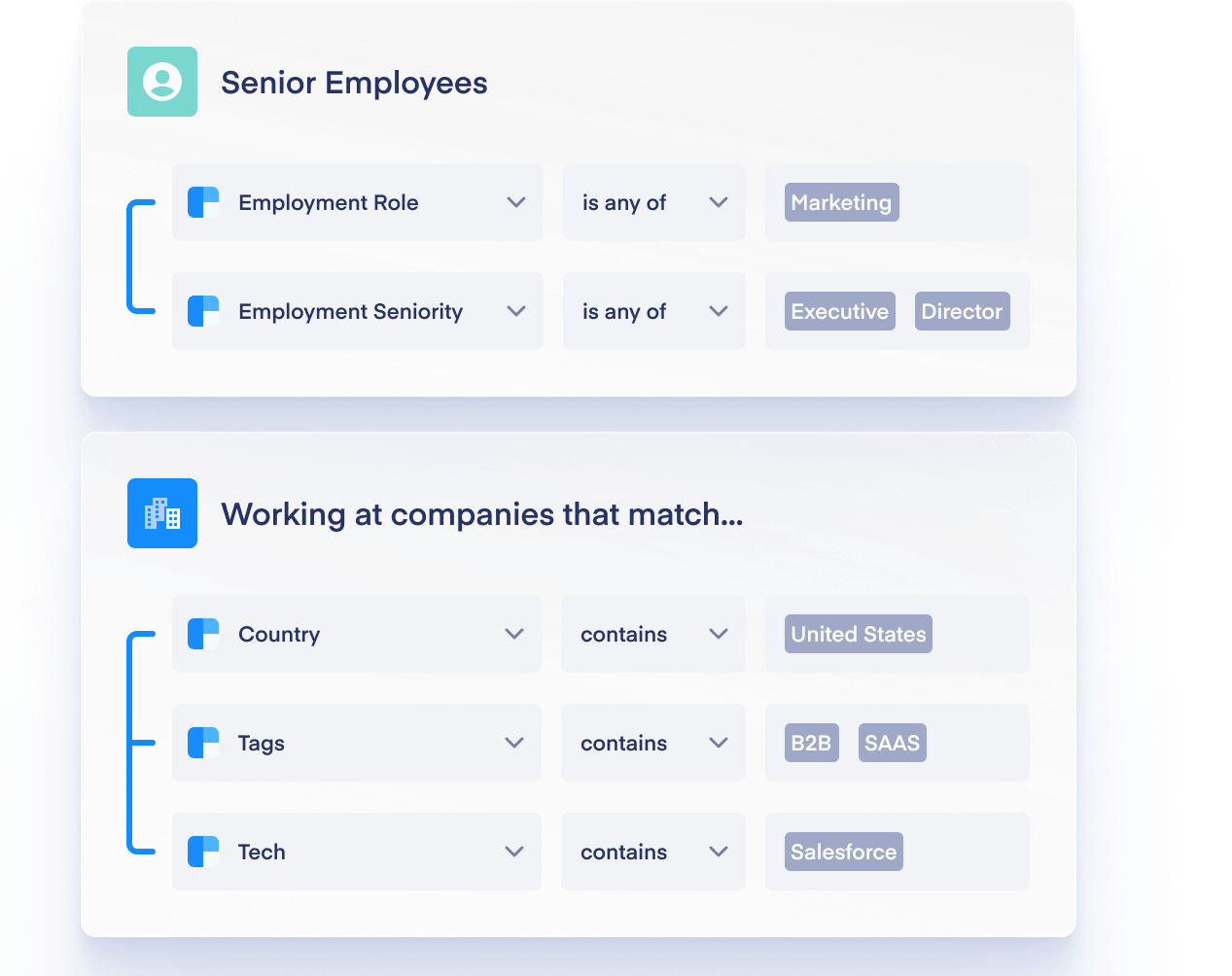 Capture intent
Engage and capture more leads that fit your ICP by revealing the companies on your site, delivering dynamic content and tailored conversations, and optimizing forms for higher conversions.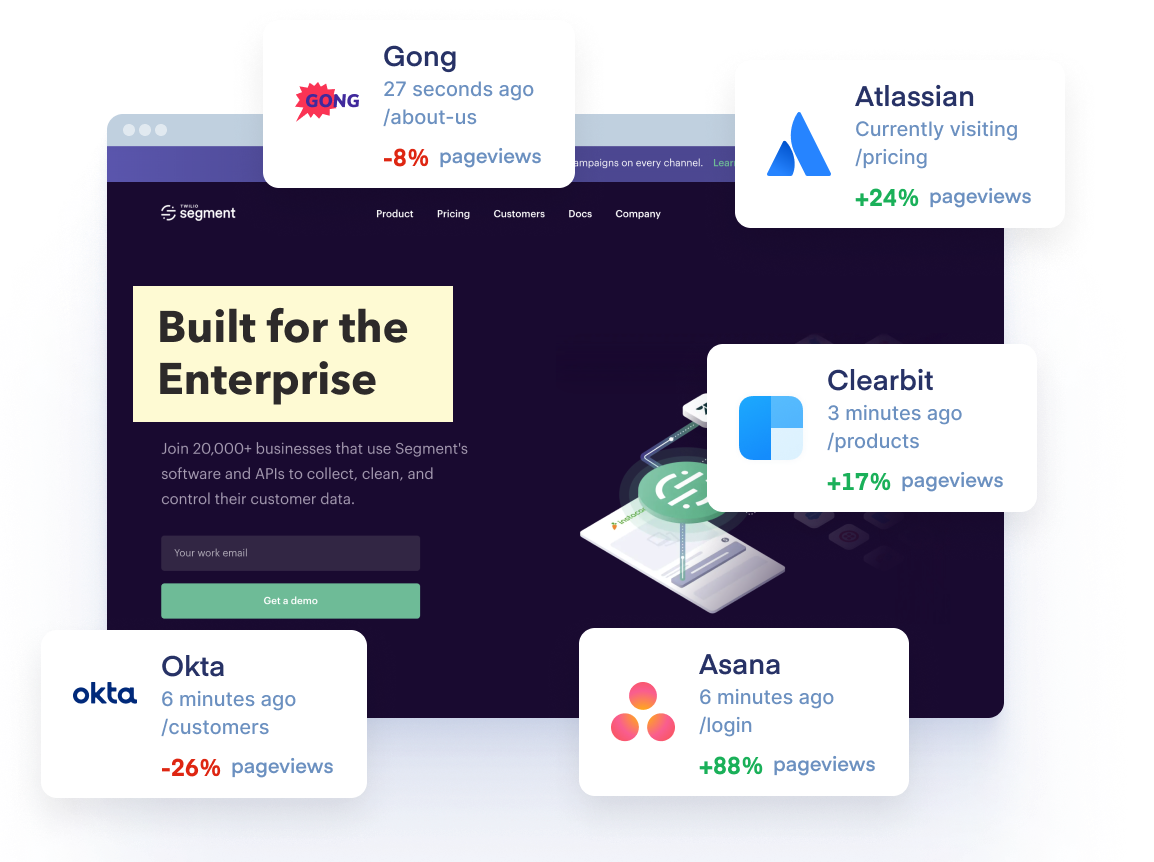 Optimize pipeline
Enrich and inform your systems with complete, consistent data to improve lead scoring and accelerate your GTM motion, from product-led growth to account-based marketing.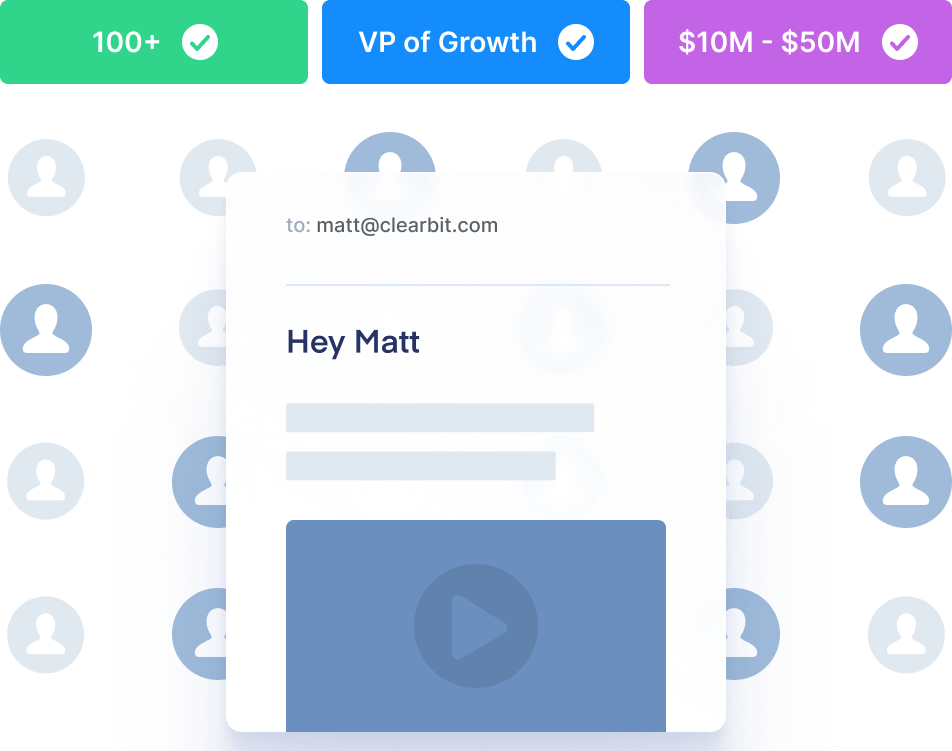 "Clearbit allows Codility to create a seamless experience for our prospects. Visitors land on a personalized web page, convert from a short form, get surfaced to sales based on reliable demographic data, and quickly become happy customers. We achieved hyper-growth in 2021 and Clearbit was instrumental in helping us get there."
— Travis Keeney, Senior Director, Growth at Codility


See the platform in action
Today's launch is a big milestone for Clearbit, and it's just the beginning. We look forward to building on this foundation to help you access and activate data in even more ways.
The Data Activation Platform is now available to new Clearbit customers. Current customers can reach out to their Customer Success Manager for next steps on their account and an opportunity to learn more about how the platform can elevate their business.