Clearbit Advertising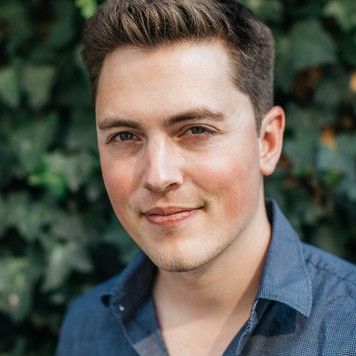 Alex MacCaw
March 31, 2020
---
In B2B marketing, you're only as good as your channels. The most popular B2B channel mix has long included events, direct mail, and search engine marketing. Social advertising has been largely ignored, with the notable exception of LinkedIn.
Facebook Advertising, the single most popular advertising channel for B2C marketers, has been mostly under-utilized by B2B brands. For good reason: Facebook lacks the targeting criteria necessary for effective B2B advertising – firmographic business data.
That's why we're incredibly excited to announce Clearbit Advertising, a tool to turn Facebook into your highest performing and most efficient B2B channel. Clearbit Advertising gives you LinkedIn-style targeting on the Facebook network – unlocking a new and cost-efficient way to target and convert your prospects.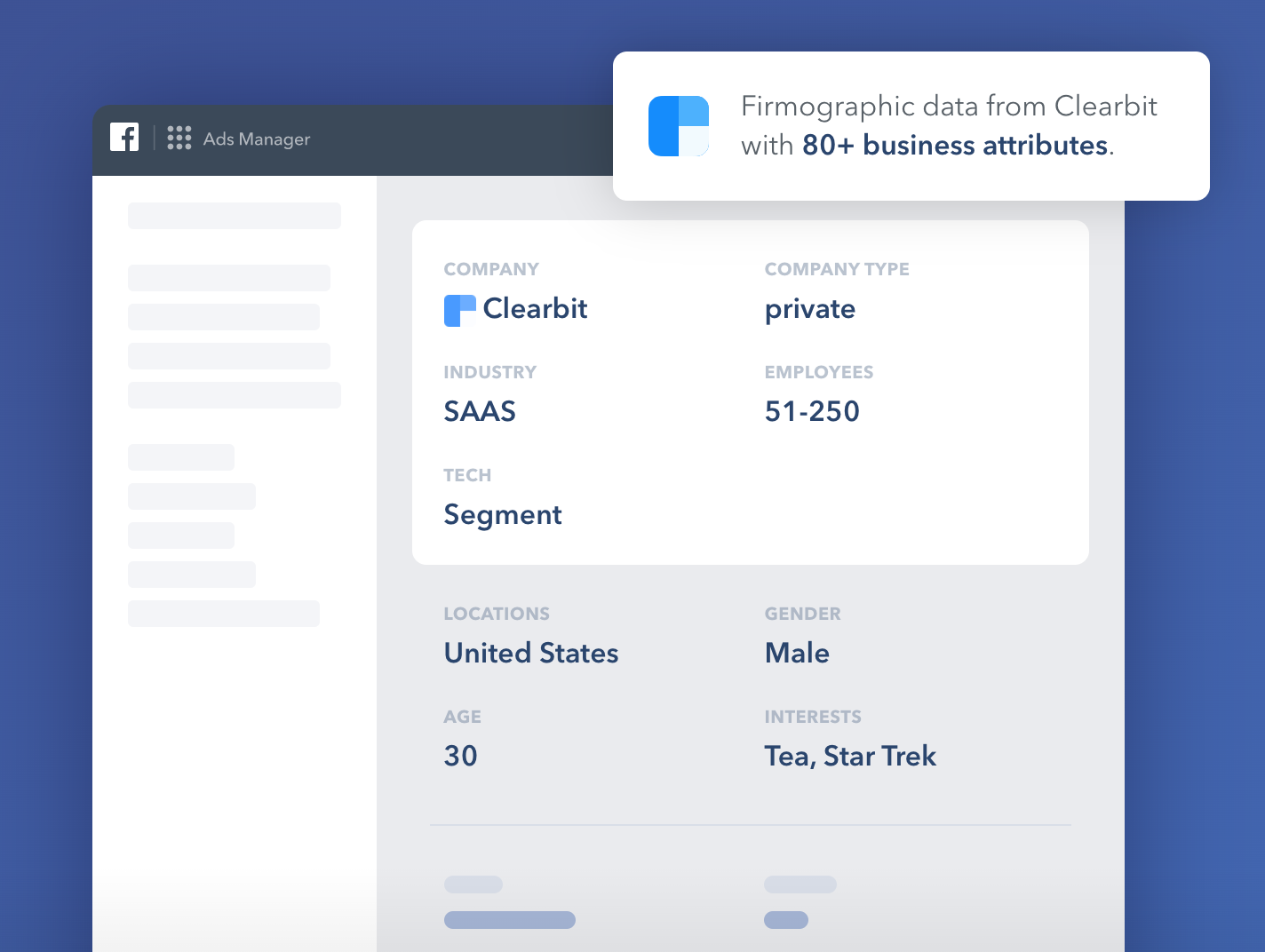 With Clearbit Advertising, you can:
Create net-new Facebook audiences targeting your exact ideal customer profile (ICP) using our Prospect Audiences. With access to industry, employee count, technology tags, role, and seniority, you will no longer be reliant on broad interest targeting to reach more people in your total addressable market.
sample Prospect Audience: every marketing leader at a B2B SaaS company with 100+ employees
Use Salesforce data to inform dynamic ad audience segments. Our Contact Audiences automatically create Facebook Audiences (and lookalikes) based on Lead or Opportunity stage.

Take the spray-and-pray out of your retargeting strategy. Add firmographics to all of your traffic to let you segment based on employee count, industry, or any one of our 100-plus data points. Our Site-Visitor Audiences allow you to spend only on traffic that fits your ideal customer profile.
Powering all this behind the scenes is our proprietary dataset of 10M companies and 300M people, allowing you to access and create ad audiences on Facebook that were previously impossible.
* * *
As times change, and we look to replace events and direct mail, we can explore how to better reach our target audiences. Here are a few of the companies we've seen be able to make Facebook really work and some additional reading: