How to improve site conversions at peak intent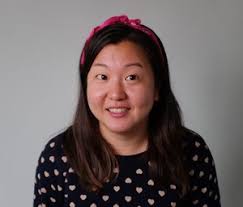 Janet Choi
November 10, 2022
---
[UPDATED] Originally published August 23rd, 2019
Familiar with that old romcom trope where "the one" has been sitting in front of the protagonist all along while they've been busy trying to find love in all the wrong places?
You might be doing the same thing with your marketing. So many marketers spend time trying to chase more leads while there's a whole pool of people who have been there the whole time, dropping subtle clues: your website visitors.
And the visitors who are high-fit accounts for your business — the ones you've been searching for and spending so much time wooing — have been right in front of you, browsing and clicking their hearts out.
So how do you identify them?
With intent data, you can increase conversions, speed up the sales process, and win more customers.
Recap: What is intent data?
Intent data provides information on a person's readiness to buy, judging by the way they've engaged with your brand both on and off your site. A visit to your site is a peak sign of intent — it gives you some opportunities to leverage that intent to improve your marketing strategies throughout the buyer's journey.

Explore the different types of intent data - behavioral and contextual
Design the perfect website experience for your target audience
Marketers act on traditional intent signals — filling out a form, downloading an eBook, or signing up for a webinar. But how do you leverage intent data for website visitors if you don't know who they are?
An IP intelligence tool like Clearbit Reveal unmasks your anonymous web traffic by dynamically matching the IP addresses of visitors associated with businesses with firmographic profiles. That gives you company attributes — like name, size, industry, and more — so you can create a website experience personalized for key segments, like your ideal customer profile.

You can even build audiences that match your ICP accounts in Clearbit's platform, so when target accounts visit your site, Reveal can send you alerts. And, you can use Clearbit Capture to automatically add new ICP accounts showing intent to your CRM. That means you can provide a personalized experience to visitors from their very first visit, even before they fill out any forms or sign up for an account. It's not just that your customers appreciate personalized interactions — they demand it. McKinsey's research on personalized marketing confirms that 76% of consumers are frustrated at the lack of personalized marketing. Businesses that make it a part of their strategy experience a 10-15% lift in revenue.
This is your chance — from a lead's first impression until they become a loyal customer — to connect better with all the right-fit accounts (the ones you spent all that money and effort on with ads and other marketing to drive to your site).
Personalize the homepage
Altering the headline on your homepage is a quick change that can make a big impact. Let's say you're trying to move up-market. Upon detecting that a visitor is from a large company, your website can serve up a headline that reflects that you're built for the enterprise — directly showing your product was made for them.
Starting with small customizations can really help. Think tailoring headlines, calls to action, or the logos you show so that they're as relevant as possible to your ideal customers.
Activate custom onsite chat
Providing live chat on your website helps prospects communicate real-time needs without having to fill out a form and wait — and that engagement makes a difference. According to Intercom's data, site visitors who chat with businesses are 82% more likely to convert.
To turn the high intent of a site visit into a conversation — with the right high-value prospects — you can:
Only show chat to companies with 50+ employees or another set of attributes like an ICP.
Tailor your welcome message for companies that use a technology you integrate with or complement.
Call out a target account name or type of company to explain how you can help as part of an account-based marketing (ABM) chat strategy.


Everyone is more likely to start a conversation if the chat feels personal and helpful. And here's a bonus tip: place your chatbot on specific high-intent pages (like your pricing or solutions pages), where 45% of visitors are more likely to convert, instead of defaulting to the homepage.
Remove unnecessary friction from forms and signup flows
Motivation is high when prospects are actually on your site. Personalized messaging keeps them engaged; a relevant chat interaction provides a shortcut to conversation, and you can even send outbound emails much earlier in the buying process to the relevant contacts at target accounts who visited your site. That's all before someone hands over an email address.
What about the moment of signup or hand raise? We've got three ways to provide a smooth experience and lessen the chance that a high-intent and fit visitor will bounce:
Keep forms short: With a tool like Clearbit Enrichment filling in the full company and individual profile data on the back end based on the email and domain, you can keep your forms on the shorter end, increasing the likelihood and ease of conversion.


Personalize calls to action and plan options: Based on detected firmographics, you can serve up relevant CTAs that visitors are more likely to connect with. For instance, urge people from companies with more than 50 employees to sign up for a demo while funneling people into a free trial. Or offer custom paths that remove choice overload, like automatically funneling prospects into the right-size plan or tier.
Serve up instant demo scheduling for your best leads: What if your best prospects who are onsite could instantly schedule a demo when they sign up instead of having to wait for a rep to get in touch with them? For example, Gong used Clearbit Enrichment and Chili Piper to qualify and route leads behind the scenes and in real time. Meanwhile, high-quality leads would instantly see a calendar with available demo times as part of a simple signup process.

Russell Banzon, Gong's VP of marketing (and former director of demand generation), can rest a little easier now that their "best fit prospects now get a frictionless buyer experience and a fast-track to become raving fans."
Bring the right people back to your website
You did all you could to convince visitors to the site to convert while they were there. But your busy prospects have other work, lives, and browser tabs to attend to.
Instead of putting all of your eggs in the same retargeting basket, refine your audience to focus your ad spend on the highest-fit leads while targeting your campaigns based on the strength of their intent signals. For instance, retarget visitors who fall into your ICP and visit your pricing pages twice with campaigns that encourage demos and talking to sales. Meanwhile, you can retarget net-new target accounts who browsed a landing page or the blog with warm messaging.
This approach gets you in front of the people who are most likely and most fit to convert rather than all the broad masses who ever landed on your site. Segmenting your retargeting audiences in this way also gives you the best chance of engaging with prospects because you can speak the exact language that will resonate at their particular stage of the journey.
The result: better ROI from your campaigns.
Intent data: A marketer's best friend
Reliable intent data is powerful because it gives you additional context to identify and influence your best opportunities. And your website is one of the most promising sources of intent data that you already have.
But just like productivity apps don't make you productive and financial management apps don't make you good with money, simply owning that intent data source doesn't magically boost your conversion rates.
The key is to unlock that intent by identifying which accounts have it and serving up the best buying experience for targeted, higher-value audiences.
Turn your website into pipeline automatically with Clearbit
Intent data frequently asked questions

What do you do with buyer intent data?
Intent data can be used to personalize your website, the user experience, and marketing and sales efforts, resulting in improved conversions, higher average order value, and a lift in revenue.

Read a chapter on intent data from our eBook to learn more.
How do you create intent-based content to improve conversions?
Study your visitor's intent signals to understand their stage in the buying process. They may still be looking for more information to reach a decision, want to talk to sales, or just want to try your product. Tie these learnings to your ICP, so you can surface the right CTAs, headlines, and content when they land on your site.

Check out our blog post on content personalization for your website.