Meet Tracy Thomas: Clearbit's Director of Technical Program Management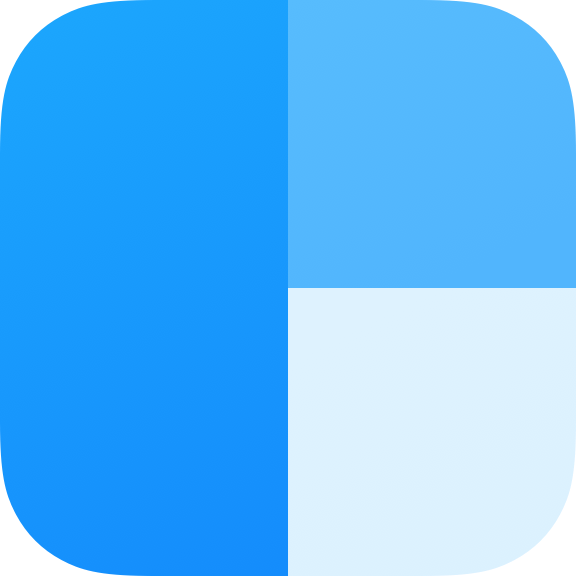 Clearbit Team
June 02, 2022
---
How did a particle physics PhD become a tech program manager?
Meet Tracy Thomas, Clearbit's first Director of Technical Program Management. In this role, Tracy helps the engineering, product, and design organization (EPD) run smoothly and collaborate with the rest of the business. She's based in Portland, Oregon, as part of Clearbit's fully remote team.
We're honored to spotlight Tracy's career path and projects. If you think she sounds as fun to work with as we do, check out Clearbit's open roles.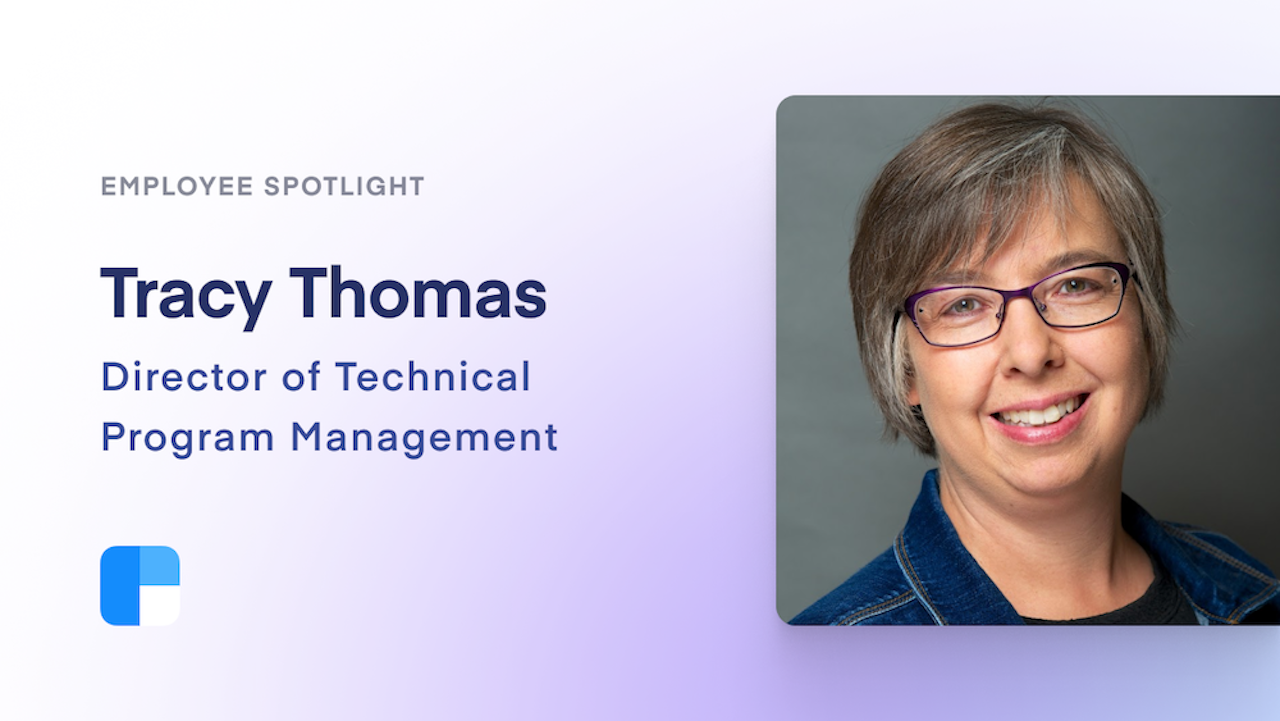 From academia to Clearbit
Tracy's career followed a winding path before it led her to Clearbit. It began in academia, where Tracy completed a PhD in physics at Northwestern University, wrote her thesis on the D0 collider experiment at the Fermi National Accelerator Laboratory, and did plenty of programming to execute research. She parlayed these programming skills into her first job as a software engineer at a 25-person company, where she eventually became an engineering manager.
Tracy wore many hats at the startup and realized she enjoyed project management. So in subsequent roles, she managed an offshore development team and built up a program management group at Jive Software.
Tracy says, "A lot of threads over my career have been technical enough to connect to engineering, but I like to be at a higher level coordinating and communicating the work and helping to create processes."
Realizing that she loved bringing clarity and process to young, growing companies, she intentionally chose to work at a startup called Cloudability in her next role. "Startups are where my heart is," Tracy notes. "I think it's fun to dive into the chaos." Cloudability's engineering department was just 40 people, and a couple years after Apptio acquired the company, Tracy found Clearbit.
Why Tracy joined Clearbit
Tracy joined Clearbit in January 2022 as Director of Technical Program Management. "You're taking a chance whenever you go to a startup," she acknowledges. So it was important to her to find one that also had a track record of success in the business.
The previous year, a number of seasoned leaders had come to Clearbit, including CEO Ross Moser, CRO Kevin Tate, and Tracy's former manager at Jive Software, Jeff Colman, who is Clearbit's Chief Customer Officer. "Seeing the executives that had joined the company, and where things had been going for Clearbit, made me feel good," Tracy says. "I'm glad to be part of a business that can control its own destiny."
In EPD, Tracy reports to Rebecca Yang, VP of Engineering—Jeff introduced the two just as Rebecca realized the need for Tracy's role. "Rebecca is an amazing manager and human being. Working for a leader who's empathetic, and having a woman as VP of engineering, was a big part of my attraction to Clearbit," Tracy says.
Today, Tracy creates processes in EPD and helps the organization work cross-functionally with teams like sales, marketing, and support. "We have a lot of senior, smart, talented people. At the same time, they're very humble, and that's huge," Tracy says. "I see people who are open and willing to share their expertise—and they're fun to hang out with on Zoom."
Building launch plans, bug processes, Shape Up cycles, and more
Tracy rolled up her sleeves to make an impact as soon as she started at Clearbit. The Data Activation Platform launch was just a few weeks away, and Tracy noticed that EPD needed a detailed launch plan. She created one in Asana, sequencing tasks and tests and assigning an owner to each one. The platform launched successfully, marking an early win—and the team still quotes Tracy's line about accountability: "It's not real unless it's assigned to somebody."
After the launch, Tracy worked with the Head of Customer Support, Alicia Seda, to create a cross-functional process for handling bugs. They crystallized the division of responsibilities, when support should escalate bugs to engineering, and expectations for response times.
Last year, the EPD team adopted Basecamp's Shape Up methodology, which consists of six-week cycles of focused product building. When Tracy came on board, she led improvements in how the team implements Planning in that process. And at the end of each one, she puts together an all-company Cycle Demo: a show-and-tell of all the features EPD built. "I'm blown away by how much the team gets done in six weeks," Tracy says.
Developing as a public speaker
Outside of work, Tracy is an experienced public speaker, and when she hosts Cycle Demos she sprinkles in jokes and has fun with it. Tracy has given four different talks at ACT-W (Advancing the Careers of Technical Women), covering topics like leadership skills, career search strategies, and collaboration between project managers and developers.
But Tracy used to be terrified of public speaking. She faced her fear in college when she had to present physics research at a conference, and spent the rest of her career building confidence onstage. Her advice for aspiring speakers? "A big part of finding your voice and learning to speak up is to realize that people want to hear what you have to say. Everyone is there because they want to know what you know: you're the expert."
Looking ahead to the future
Even though Tracy is known for building programs and processes that are predictable, her career path has been anything but that. Traveling through academia, engineering, and program management, Tracy discovered the work environments she enjoys most—and we are lucky Clearbit is one of them.
As Clearbit grows, Tracy's leadership continues to help us scale the business. "The EPD team is growing," Tracy says. "And I'm looking forward to what we can accomplish."
Want to work with Tracy? Clearbit is hiring. Check out our open roles.