3 top challenges facing product-led growth marketers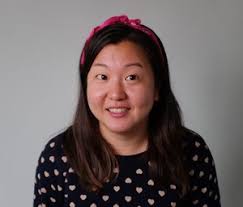 Janet Choi
April 02, 2021
---
What differentiates marketers at product-led SaaS companies?
Traditionally, marketers focus on the customer journey up until the moment a sale is made. Product-led growth (PLG) and growth marketers often focus on driving results through entire funnels and customer journeys, frequently collaborating across other departments. At the same time, they still have to create public-facing brand messaging like a traditional marketer.
With so many responsibilities to handle, they face plenty of obstacles. To get a better sense of these challenges and tactics for overcoming them, we spoke with three marketers at product-led growth companies.
Need a refresher on product-led growth? Here's OpenView's overview.
Learning how to prioritize your work as a product-led growth marketer
Addressing every stage of the customer journey creates a never-ending to-do list for marketers at PLG companies (from tackling onboarding, customer acquisition, lifecycle messages, referrals, churn, and more — not to mention optimizing all the things!).
But the cold reality is that you have limits on time and resources. "When you're a growth-led marketer, you always want to tackle every stage of the funnel at all times," says Lauren (Trello), "but there's no team that's big enough."
Set clear goals to guide you (on when to say "no")
So how exactly do you decide what to prioritize? Map decisions back to your goals. Josh (Zendesk) says that it's essential to set "clear goals and objectives for a quarter" to inform how to spend your limited attention.
If other projects and tasks come up that risk diversion from your set goals, it's easier to deprioritize them or say "no". When growth strategies or tactics aren't clearly mapped to and supporting your primary objectives, Josh says, "it's really hard to justify their prioritization."
"We spend so much time being reactive to what's happening in the market in real-time, versus thinking ahead to how to build testing roadmaps."

— Kelly Cheng
Director of Growth, Wistia
Find balance between reactive and proactive work
Prioritization based on your goals is even more important for PLG marketers because it's easy to get distracted by any impacts throughout the whole funnel. Kelly (Wistia) describes this challenge as balancing "what we react to versus what we plan ahead for." That balance is a constant challenge. "We spend so much time being reactive to what's happening in the market in real-time," says Kelly, "versus thinking ahead to how to build testing roadmaps."
During the COVID-19 pandemic in 2020, the Wistia team saw a number of inconsistent spikes in user behavior. According to Kelly, the data was "all over the place" due in part to "the changing variables in the market."
Instead of trying to address all of the incoming information, Kelly and her team analyzed the data to determine what should be prioritized. They first had to "learn how to understand the data to operationalize and make sure that [they weren't] losing out on opportunities to capitalize on the high volume of data to do testing and learning." They took the time to make a game plan — not jumping into any direction but taking advantage of the increased data for the future.
As a PLG or growth marketer, choosing what to focus on isn't always cut-and-dry. Keeping your end goals in mind, as well as finding balance between reactive and proactive work, will help you focus on the right things.
Not having all of the data you need for your marketing goals
Traditional marketers usually concentrate on the metrics and events that lead up to the point of purchase or even earlier, to acquisition. And marketers at product-led companies often need visibility into what's happening to customers — and who they are — across their journey to create strategic, personalized marketing.
Yet they don't always get access to this data — including behavioral data from that all-important product.
Get scrappy with the data you have
Even if you don't have access to tons of data, you need to make whatever you have work. Figuring out how to move forward without an ideal set of data and being scrappy is critical as a PLG marketer. That's why one of Josh's favorite interview questions to ask is, "How do you make a decision when you don't have all of the data? Because very rarely do you have everything you'd need."
When faced with limited data, Lauren advises to "focus on the big-picture metrics you have to work with." You might be able to collect or leverage other data that's still relevant to your larger goals and strategies.
To show this advice in action, she describes a hypothetical situation — a marketing team that discovers new users are likely to upgrade their subscriptions within the first month after signing up for a freemium product. The team wants to know what is driving conversions during the first month of use, but they only have access to that big-picture metric — when users upgrade, not the why or how.
While they request or work to gain access to more specific data, the team could use the big-picture information at hand — look at the channels from which these conversions originated and then optimize those journeys to ultimately drive more conversions.
"How do you make a decision when you don't have all of the data? Because very rarely do you have everything you'd need."

— Josh Bean
Senior Director, Product Marketing at Zendesk
Learn how to self-serve
It's also beneficial for marketers at product-led companies to cultivate skillsets that will help collect, analyze, and leverage data effectively. Kelly mentioned that "being able to query your own data and self-serve" is an important skill for data-driven marketers. (A good resource to help you get started learning how to run your own SQL queries is Google's BigQuery.)
If you're on a small team or need more contextual data, consider using tools like Clearbit for enrichment and Zapier for automating and prototyping data-driven workflows. Kelly also browses Product Hunt to check out the latest technology and what tools her team can test for their data management needs.
Effectively collaborating with other teams
For PLG marketers to be effective, they need to work with every team to align on go-to-market strategy, understand the product, and get insights into the pain points that lighthouse customers are trying to solve. With this holistic view connecting products, customers, their journey, and strategy — marketers can help drive conversions, sales, retention, and expansion.
But of course all that alignment and collaboration between multiple parties easier said than done. "There are all these different goals and there's not a cross-collaboration there. There's not as much communication as you think there would be," Lauren adds.
Sync up regularly with other teams to solve problems
Overcoming the challenge of effective team collaboration begins with communication. Both Josh and Kelly agree that regular meetings with other departments like the sales team and customer success have helped their collaborative efforts.
At Zendesk, weekly sync meetings help the marketing, sales, and product teams "understand the gaps in go-to-market motion." To surface and get to a mutual understanding of these gaps, Josh and his Zendesk colleagues ask questions like:
"Are there gaps in the way that we're selling?"
"Are there gaps in our sales assistant flows?"
"Where would we really have the biggest impact with our time today?"
"When we switched to shared OKRs across product, marketing, and sales, it became a much smoother collaborative process because we were all working towards the same goal."

— Lauren Moon
Senior Product Marketing Manager, Trello
Create shared goals and clear ownership
Even with regular sync meeting, collaboration falls short if every teams has a completely different set of goals. Lauren suggests that teams "ladder up the same goals" in order to enjoy effective cross-team collaboration. "When we switched to shared OKRs across product, marketing, and sales, it became a much smoother collaborative process because we were all working towards the same goal," Lauren shares.
Kelly notes that weekly interdepartmental sync meetings at Wistia roll up to commonly held or company-wide goals. They assign "ownership of KPIs and determine how KPIs are related to each other."
She says it's critical that all teams are essentially speaking the same language — "looking at the same data, reporting on the same numbers, and using the same terminology." To make sure your teams are on the same page and aligned with your company's goals, consider using a tool like Segment to help standardize your tracking and creating a shared glossary of commonly used metrics (like product qualified leads) and data points (like what is an activation event?).
Remember to celebrate your failures as you grow
There's no shortage of challenges to overcome when you play a central role at a high-growth company, as all PLG marketers do. Obstacles are inevitable in every business; the key is to make sure you learn something valuable from them.
As Kelly says, "Part of growth is understanding what's not working so you can focus on what is working."