Love — for our customers — in the time of corona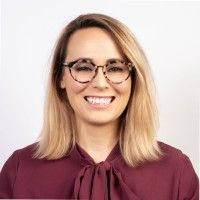 Chelsea Carney
April 28, 2020
---
I hear weird sounds coming from the walk-in closet we've now turned into an office.
Shots fired. Ambulances screaming. The sound of jazz music behind the voice of Steve Buscemi.
Oh, my husband's watching Boardwalk Empire on his lunch break again. I'm on a call so I mute myself, turn my video off, and rush to close the door. As a Customer Success Manager at Clearbit, my job is to connect with clients every day and build rapport. I help them strategize on goals and discuss ways to make their sales and marketing more efficient — usually unaccompanied by a drama-filled soundtrack.
I probably slam the door a little harder than I should.
Craig mouths an apology. I frown, then just as quickly slap on a smile as I enable my video again.
This is life now — not just ours, everyone's. It's a bit reminiscent of Groundhog Day. I wake up, make coffee, chat with my husband for a few minutes, try to fit in a workout. We change, make the bed, then each say "have a good day" as we retreat to our separate spaces in the 650-square-foot Brooklyn apartment we call home.
We are a house divided, literally. It's like when I was 12 and taped the room down the middle so my siblings knew to which side to stay on. Today I get the living room with the natural light and uncomfortable couch; my husband gets the hot, cramped office we've nicknamed "room."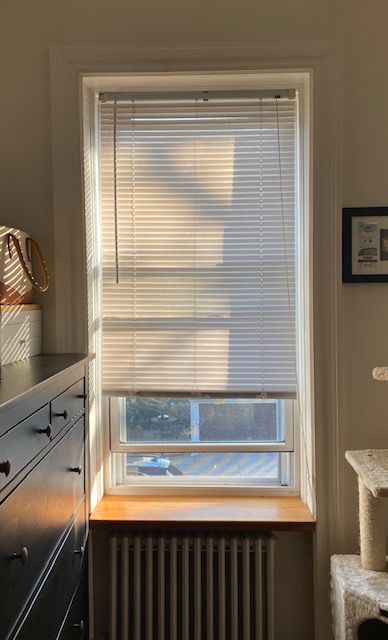 "Room" at least has a desk and an ergonomic chair. The cats avoid their usual spaces and set up shop in the windows. Everyone's making sacrifices. I know ours are minor in comparison.
I'm good at my job. Nope, nix that — I'm great at it. My favorite thing in the world is to whiteboard ideas with clients, action them, and see what works. I also like to ply them with dinner and drinks. Throw a swag pack in there — or in one client's case, a Yankees cap for his son — until we're basically best friends. Call it the extrovert in me, but I truly enjoy connecting with clients on a personal level. As a colleague likes to tell me, it's one of my superpowers.
The problem is that this superpower is basically useless in a pandemic. Gone are the days of fancy dinners or whirlwind road trips. Say goodbye to workshopping strategies meant to double revenue, at least for now. Many of my clients are no longer targeting new business, but turning their focus to retention.
The term "growth," which I used to hear about 15 times a day, has been replaced with "efficiency."
How do we become a more nimble organization? How do we rally around the prospects who need us most? What feature requests need to be prioritized? What costs can be cut? What workflows can be automated?
While empathy has always been part of the job, now, more than ever, it requires a little more heart.
Teams are letting go of some of the brilliant, capable people they've worked with for years. For the first time ever, I'm not visiting offices or connecting at trade shows, but instead I'm invited directly into customers' homes. Homes that may be, just like mine, a little chaotic.
I've seen junior marketers in offices filled with degrees, and I've seen C-level executives balancing toddlers in one hand and coffee cups in the other. Meetings have stopped to let the dog out, or move a cat away from the screen, or help the kids finish homework.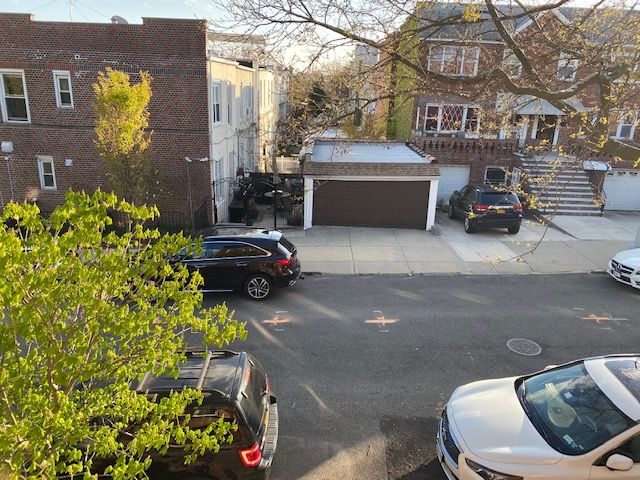 I've been in backyards and bedrooms, watched families have dance parties in the kitchen, and even spent an hour consoling someone whose anxiety was starting to peak. For the first time, as someone who's lived and breathed customer success for the better part of a decade, my interactions with clients are changing in a big way — and our dynamic must change too.
In a downturn, emotional responses are valid. Existing customers are looking to see which vendors are there for them during crisis, and when they ask for help, they scrutinize the experience. When the stats already say that "73% of companies with above-average customer experience perform better financially than their competitors," having real compassion for your customers can make or break you.
I start off every call asking my clients how they're adjusting to this new way of life. Some days I hear bad news, where we commiserate on the state of the world. Some days are better, where we trade jokes about our distant travel to that back corner of the closet no one's visited in years. Maybe someone's Zoom background is extra interesting that day (my new favorite is David Bowie in The Labyrinth). And many, many conversations reference Tiger King.
When they find out I'm from New York, their tones shift.
Are you okay? Are you safe? What's it like over there? Do people really clap every night at 7?
I nod along and they smile, albeit grimly. Stay safe, they tell me. Be careful, someone adds. They get to treat me as a person instead of a vendor. And I get to have honest, silly, sweet, sometimes difficult conversations with the people I'm learning to work even better with.
Next we get down to business. It's not the same as it was before. The questions are more varied, the responses more frank. I ask how goals have changed. They tell me budgets are slashed or campaigns have been updated, maybe someone stepped into a new role or stepped out of one. Retention reigns supreme.
Instead of beating around the bush, clients have become much more candid. They tell me, as straightforward as possible, that they need help. With an extra dose of empathy, I find myself listening more than I speak and asking questions more directly. Although there's always been mutual respect and compassion, now when I hear what clients are telling me, it hits home, because I'm experiencing it too.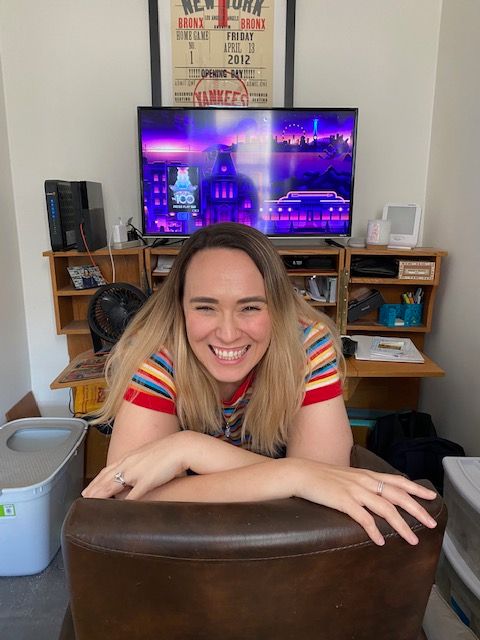 I fight harder for my clients than I ever have before, like a bear mom poised for battle. I'm sure that sometimes it can be frustrating for my colleagues, especially when I try to push a free trial or provide a larger discount to an expansion deal (sorry, sales!).
Here's the thing: we don't have to be vulnerable in a way we weren't before — we get to be. While negotiation and assertiveness are often encouraged, I hope we emerge from this chapter with patience and empathy, equally as rewarded.
In this challenging, scary, weird, messy, complicated time, let's encourage our new dynamic. If empathy makes us a better ally, then maybe we can find something great: a little more love — for our customers — in the time of corona.
Come to think of it, it's something I should probably practice more with my husband — who is now binging Peaky Blinders on max volume, emerging from "room" with a quarantine haircut to match.