Meet Kristine Mitani: Clearbit Sales Manager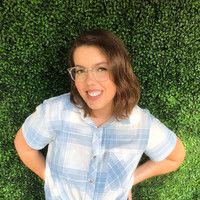 Alex Ross
August 31, 2022
---
It's not very often that someone gets promoted every quarter, but for Kristine Mitani, her impact has yet to go unnoticed. Today, when Kristine isn't leading a team of her own at home, she leads our commercial sales team at Clearbit.
We're excited to share Kristine's story in our latest Clearbit employee spotlight. Looking to work with some amazing people like Kristine, we're hiring!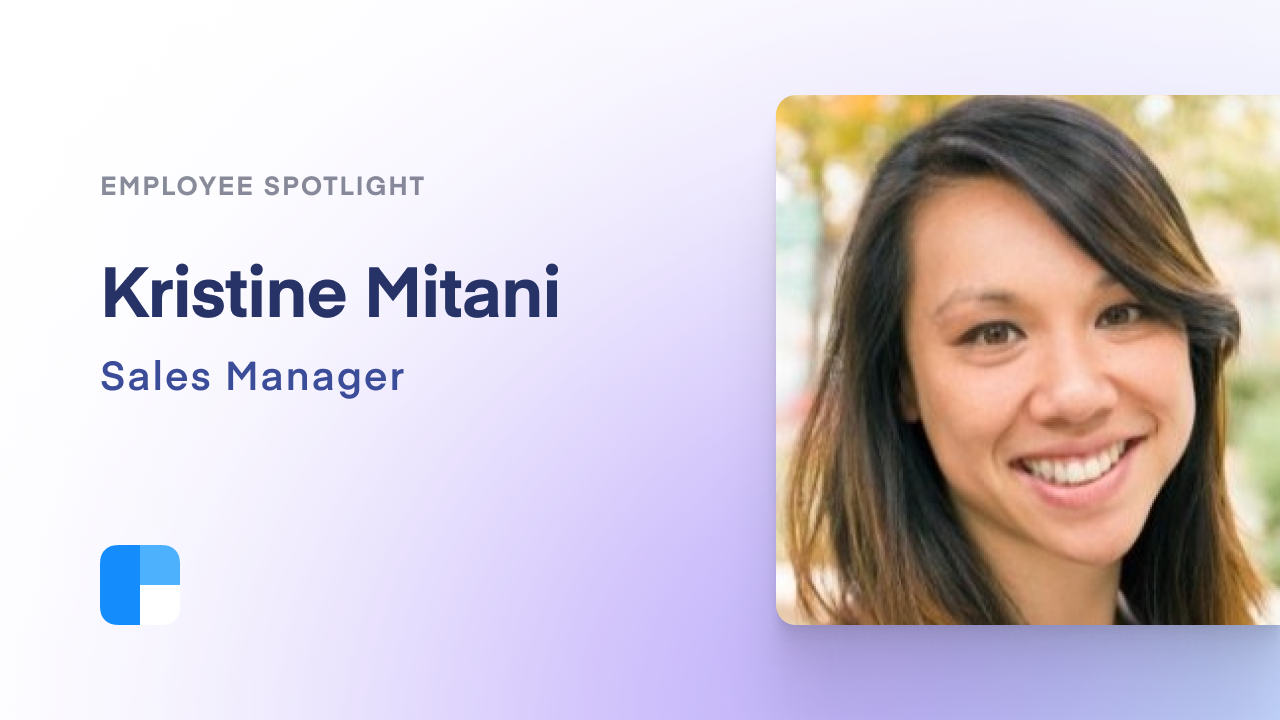 Breaking into tech
Kristine, like many people in sales, didn't go to college with the intention of pursuing a career in sales. She majored in Biochemistry and Spanish thinking she would continue her education in pharmaceutical sciences. But after graduation, she found herself taking the first job she could find, selling fish oil supplements.
This was her introduction to the world of sales. Though the job allowed her to put her degree to good use when talking to doctors and pharmacists, like most entry-level jobs, it came with its fair share of obstacles.
"That was really my first stint in sales. It was 100% commission so anything that I had to build, I had to build it from zero. I had to source all my deals. I had to prospect and cold call. I learned how to hustle. I think that built a really good foundation for my skill set in sales," Kristine shared.
Growing up in California near Silicon Valley, Kristine always pictured herself in tech. Her parents were both in the tech industry and after a few years selling supplements and insurance, Kristine was ready to make a transition to tech.
Kristine had her eyes set on the startup world, hoping to join a SaaS company early on and grow with it through IPO. She landed at the rapidly growing customer experience software company, Medallia. Despite her years of sales experience, Kristine started as a BDR as a way to learn about the industry and the nuances of selling in SaaS.
In five years at Medallia, Kristine not only ended up leading the same BDR team she originally joined, but she helped build and scale their Inside Sales team. She also was there when Medallia went public — a goal every startup employee hopes to achieve.

Growing with Clearbit
Like any true salesperson, Kristine found her way to Clearbit by selling to Clearbit. After getting to know some of our customer success leaders and hearing from past coworkers about how much they enjoyed Clearbit, she decided to join the team as an account executive.
"Meeting the people and seeing the energy in that startup field again is what gravitated me towards Clearbit," said Kristine.
For each of the six-quarters Kristine has been at Clearbit she's earned a promotion. From account executive to the manager of our commercial sales team, Kristine has been a pivotal part of Clearbit's growth.
In her time here, Kristine has been working to refine our sales process. She's helped to implement MEDDPICC, unify our outbound messaging, and improve collaboration across the sales department as a whole.
"We didn't have a unified outbound strategy for messaging so we came up with an outbound committee," Kristine said. "We share what's been working and what messaging is resonating. Then we come up with specific themes of sequences we want to build out for outreach."
Kristine and the sales team have also been working on becoming Clearbit super users themselves.
"Similarly to how our customers use Clearbit, we look for signals to go after high-intent folks because cold prospecting is very hard," Kristine admitted. "And it's less about asking for meetings these days, we're doing more educating for our prospects."
"I think that's really exciting and rewarding as a salesperson to be able to help so many of these companies grow," shared Kristine.
Finding a balance
As Clearbit grows, so does our culture. Things like work-life balance, flexible PTO, and remote work are a huge part of our culture and something Kristine really values as a mom of two young children.
"I like having a better work-life balance, being able to be at home and have those specific times when I'm online. I'm hyper-focused between eight to five because that's when I'm on and once it hits five o'clock my computer is off and that's it," shared Kristine.
Kristine has even found balance in her home office. Each quarter Clearbit employees get a "work your way" stipend to spend on anything that improves our working environment. For Kristine, this means creating a flexible workspace. She has a standing desk for focused work, a Peloton laptop stand for working out during company-wide meetings, and an egg chair to relax.
Because the culture at Clearbit is truly employee-driven, it's easy to take an active role in improving the employee experience. Kristine partnered with Logan Toskey and some of our other sales managers to start a book club for the sales team. Each month they read a sales-related book and come together to share ideas, discuss thoughts, and get more cross-collaboration across the sales organization.
It's Clearbit's collaborative and supportive work environment that makes it a truly great place to work. Looking to work with great sales leaders like Kristine? We're hiring.