Job change alerts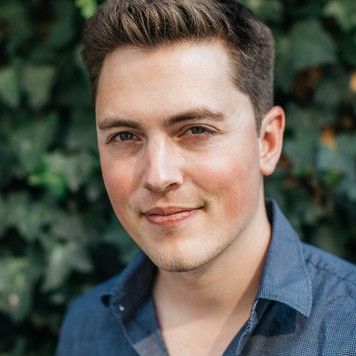 Alex MacCaw
June 28, 2018
---
It's a fact that employees frequently change jobs, especially in high growth companies where the average tenure is only 2 years.
It's critical to know whenever anyone you do business with changes jobs, doubly so if they're in an active sales cycle or contract renewal. The good news is that, caught early, this can be a great opportunity to re-sell them at their new organization while finding a new champion at their old one.
For marketers, inactive and stale contacts lead to higher email bounce rates hurting your sender deliverability score.
We're excited to announce a solution to this problem - Clearbit will now indicate when a contact is no longer at a company, and can notify your sales and customer success reps that a deal might be in jeopardy.
This new data point is powered by our hundreds of proprietary data signals as well as input from our 300,000+ community members.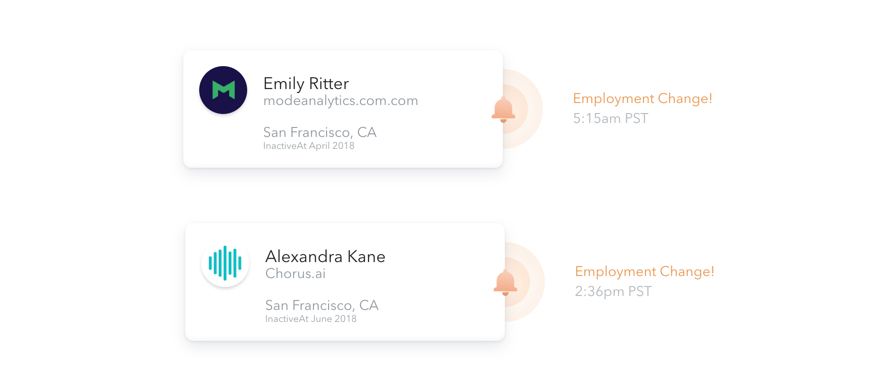 How do I setup employment change notifications?
This new data point is included by default with our Salesforce and Marketo integrations; employment changes can be viewed in reports or configured to be sent as automated alerts.
For assistance setting up alerts or building employment change reports, please reach out to your customer success manager or customersuccess@clearbit.com.