Meet João Moura: Clearbit's Senior Engineering Manager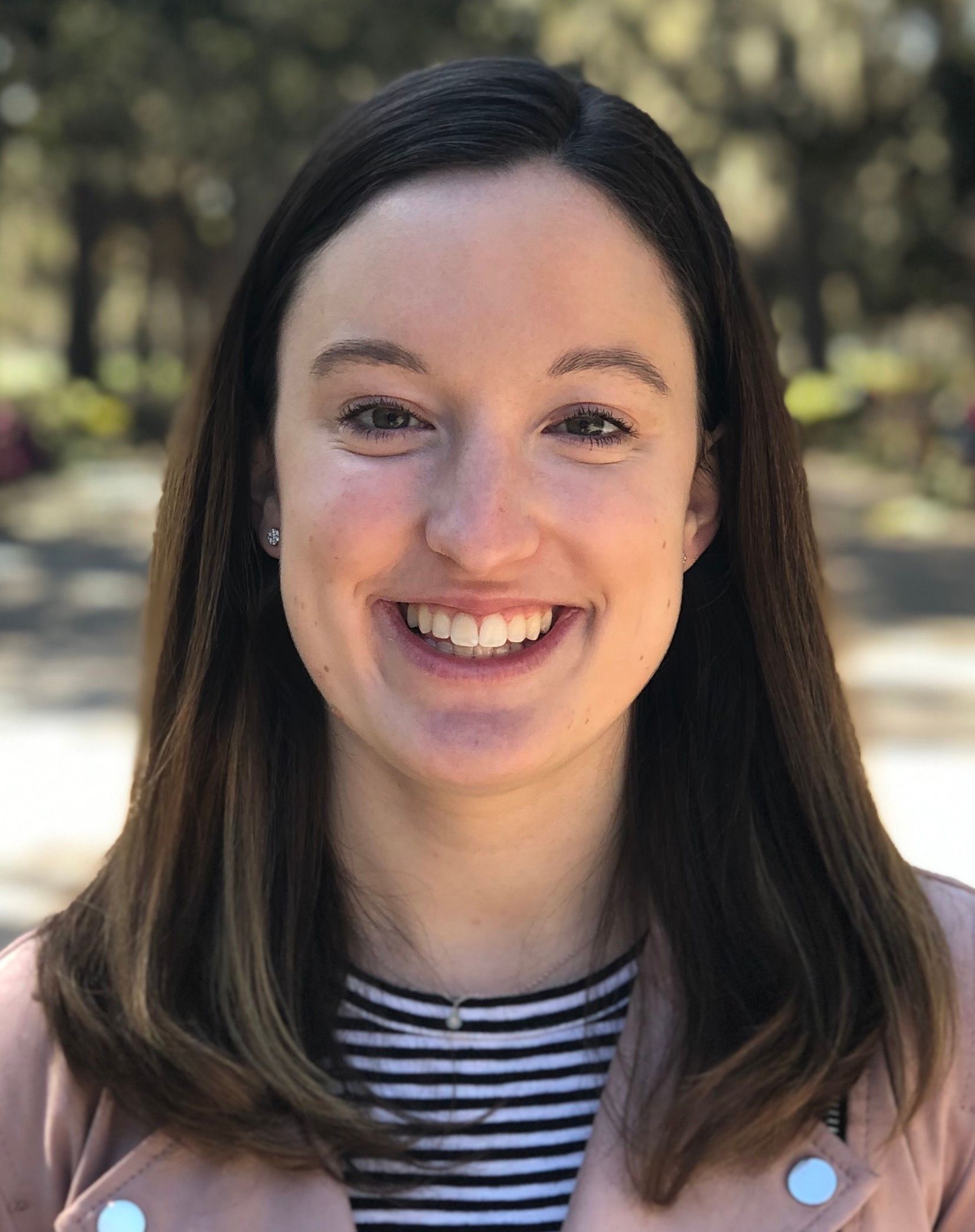 Jess Cody
June 29, 2022
---
From teaching a typing class at 13 to managing multiple engineering teams, João Moura has always been a leader. And for the past 4 years, he has been building and scaling the Clearbit engineering team as Senior Engineering Manager. Today João leads a team of 14 engineers building the Clearbit Data Activation Platform, all while working remotely from Brazil.  
We are so excited to share João's story. If you want to work remotely with awesome people like João, check out our open roles!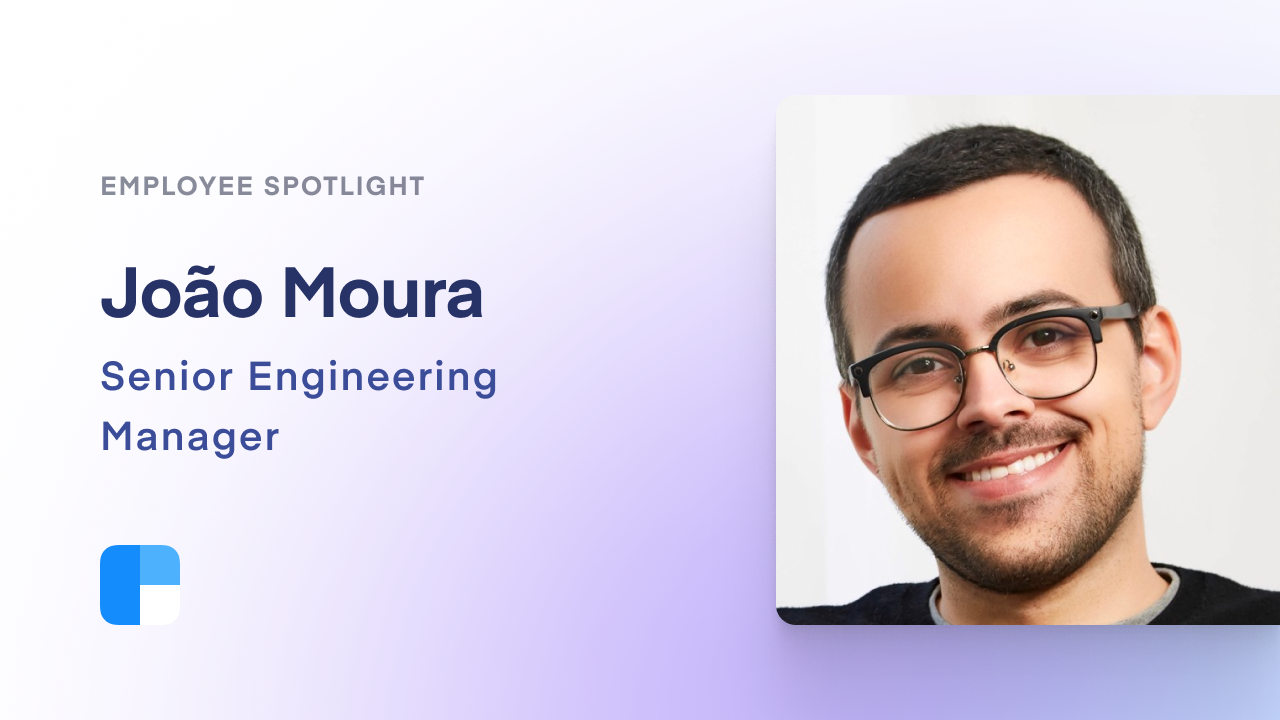 From tech to law school — and back to tech
João was interested in technology from an early age. He started programming at 13 and enrolled in a web development course. While in the program, a position opened up to teach people how to type faster and more accurately. João applied and got the job. At 13 he was commanding a classroom, and as an added benefit, he got to take whatever courses he wanted. This initial position kickstarted a lifelong interest in tech. At 15, João started working at an agency, helping them to transition from a traditional old-school print-focused agency to a digital-first company while still attending high school.
After high school, he continued on his tech journey working in engineering full-time at Preview Design. He decided to simultaneously pursue law school because, at the time, he felt he "already knew tech". Looking back, João says, "That was very naive of me. If you ask me today, I don't know tech and I'm still learning."
After 4 years of law school, João realized he didn't have the time or passion to dedicate to law coursework and mandatory court sessions. He was focused on his engineering career and leading talks across the globe in New York, Italy, Atlanta, Israel, and more.
In 2014, João took the next step in his leadership journey and joined Palpiteros, a soccer social network startup in Brazil, as CTO. He learned a lot from that role, diving into partnerships and staffing. After 2 years João left Palpiteros and started working remotely in international markets and ultimately, found his way to Clearbit.
Finding the right fit at Clearbit
Before joining Clearbit, João "was trying to find something that would be more of a culture match. I wanted to find something that resonated with me."
That's when João met Alex McCaw, co-founder of Clearbit. Though the two had exchanged emails back in 2012 when João was using one of Alex's projects, they didn't officially meet until years later.
In 2019, João reached out to Alex on Twitter to see what was going on at Clearbit. After chatting online about an open role, João flew out to San Francisco for a round of in-person interviews. He spent time meeting with team members, getting to know them, and discussing a broad range of topics from engineering to galaxies. After spending time in San Francisco, he knew the role and team were exactly what he was looking for. "The thing that sold me on Clearbit were those two days in San Francisco," João says. "Everybody was so friendly."

Since joining the Clearbit team, João has accumulated a long list of accomplishments. He has won internal hackathons, spearheaded offerings around AI, and worked with customers to test and improve new functionality. One of João's winning hackathon projects was an automatic audience generator, which paved the way for early experimentation on how we can help our customers learn more about and activate their ideal customer profile.
Working remotely from Brazil, he has hired and onboarded engineers across the globe, doubling the size of the team from when he started. Today, João has three engineering managers that report to him and he helps them build and grow their respective teams. He has also built strong cross-functional relationships with teams like sales and customer success, helping to drive the business forward.
Individual contributor vs. people manager
Throughout his career, João has learned a lot about what it takes to be a successful leader. He's led a classroom of students, managed growing engineering teams, and inspired many in talks across the world.
"There were times where I thought that this is what I was meant for and times I was wondering what I was doing," says João on his leadership journey. While working with consultancies João realized he was good at triaging customer conversations, not just coding. He could navigate technical conversations and make complex topics easy to understand. Having these skills is "what ended up putting me in the CTO position," says João.
However, his management journey wasn't linear. When he first entered international markets, he took a step back from leadership and worked as a senior engineer. This was a challenging time and João says, "working with a different culture takes a toll on you. I was very quiet, which is not my personality, and I needed time to get used to a remote environment and working with people of different cultures so I could get back to being comfortable being myself."
Throughout these experiences, João learned the pros and cons of individual contributor and people manager roles and shared some of his advice. "Being a manager is counterintuitive to being an engineer in many ways. There is an adaptation period you go through" says João. As an individual contributor in engineering, you need blocks of time to figure out a bug or code. In a people manager role, you need to context switch and often have many back-to-back meetings on completely different topics. In addition, results are not always immediate in management roles as they are in individual contributor positions. It may take months or years to see the effects of building and mentoring a successful team. Even so, he still believes that "management can be as, if not more, rewarding than being an engineer."
Looking to the future
While João has held many different roles, he says that working at Clearbit "is the best job I've ever had." He is extremely proud of the team he has built and the growth of the company. With many more exciting initiatives on the horizon, it's only up from here.
"We have a nice foundation and I'm curious to see where it leads," said João.
Want to join João and Clearbit on the journey? Check out our open roles.