How Clearbit Reveal identifies accounts in the work-from-home era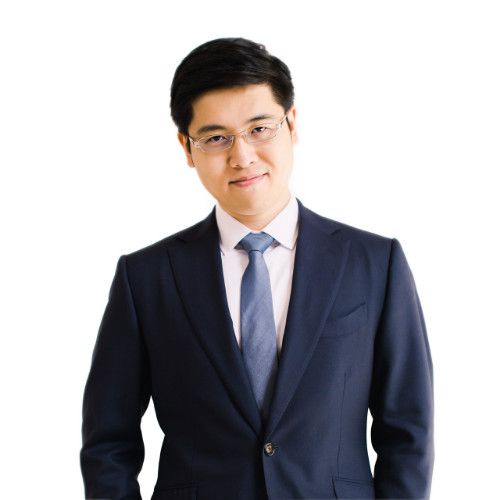 Wei Zhu
September 04, 2020
---
IP address lookup is a powerful tool used to identify which companies are visiting your site from what would otherwise look like anonymous website traffic. This detection enables marketing and sales to source additional leads, personalize the website, optimize ads, do ABM, and more.
The Covid-19 pandemic briefly hindered Clearbit's ability to map IP addresses to companies. As employees began to work from home, they were no longer "associated" with their offices' IP addresses.
To be clear, it disrupted all IP intelligence products. While match rates dipped for Clearbit's tool Reveal, we quickly made adjustments to our algorithm to account for the drop and in the following months, made further improvements as we adapted Reveal to the work-from-home era for the long run.
The pandemic showcased Reveal's resilience and readiness for future changes to the industry. We'll share a bit about how Reveal works, explain what we did to address the Covid dip, and discuss the future of IP intelligence — including why Reveal is such a good choice for long-term account visitor identification.
How Clearbit Reveal works
Public data sources provide information on what IPs are for mobile networks, cloud providers, internet service providers (ISPs), and large companies — this is the baseline for any successful reverse-IP product.
Traditional reverse-IP lookup tools rely on the fact that large companies own IP address blocks, so it's straightforward to recognize when an employee from Microsoft is on your website, for example. But this limits your match pool to large companies. Companies that don't have their own IP blocks are usually hidden behind ISPs, like Comcast, and these IP addresses often change.
Reveal goes beyond this traditional model, resulting in a proprietary mapping of a wide range of company domains to IP address.
First, it categorizes the IP address to detect if it's an ISP, public Wi-Fi network (like a hotel, airport, coffee shop), or Cloud Provider. If they're not treated correctly, these three buckets can be particularly noisy and cause problems for our customers.
The Reveal algorithm continues working to identify and validate matches, based on Clearbit's processing and application of machine learning to hundreds of millions of new data points each month, along with multiple signals from traffic patterns, geolocation, manual QA and more.
With this robust infrastructure and a real-time feed of data, the Reveal algorithm is continually learning how to better connect an IP address and a domain. Plus, our team is always working to increase Reveal's value for our customers, from consistent QA and enhancement to creating new features, such as the forthcoming ability to better differentiate traffic from VPNs versus bots.
Responding to pandemic-affected match rates
People were working from home before the pandemic, but because it was a small percentage of overall traffic, Reveal wasn't built to prioritize this use case. When lockdown began and the percentage of people working from home drastically increased, the shift was so sudden that the algorithm reacted with a dip.
To account for this significant shift from office traffic, we fine-tuned our algorithms, retrained our machine learning models to teach them about "work from home" behaviors, and made adjustments for geography, as different cities and states announced lockdown or plans to reopen. Our team also created new proprietary approaches to matching domains to IP addresses.
Reveal also continued to do what it was built to — automatically learning and improving based on the flood of signals from new IP addresses. And, as always, Reveal was able to identify the employer of visitors who used a VPN when working from home.
Everyone in the industry experienced a dip, but we closed that gap quickly and are continuing to make improvements so Reveal performs well in our new reality. Our aggregate match rate across all customers is now back to within 3 points of our pre-pandemic numbers, and we continue to improve week over week. (Note that match rates can vary for each customer due to differing traffic characteristics. Some of our customers are even reporting that they're seeing higher match rates than pre-pandemic months.)
Future-proofing intel on your site traffic
Reveal is a safe bet as an IP intel solution in the long run.
The Internet is phasing out third-party cookies as part of a broader trend to give consumers more power over their privacy. Over the last three years, Google, Apple, and Mozilla have all made moves to stop allowing third-party cookies and give consumers more power to opt in or out.
While Reveal can use cookie data as one of the sources to help match IPs to domains, it does not depend on them — unlike some of our competitors. And Clearbit Reveal doesn't need to know who individuals actually are, simply detecting which company is associated with visits.
With this independence from cookies and evolution from recovering and adapting to the pandemic's abrupt work-from-home change, we see Reveal as the smart and resilient technological choice for the long term and a future where flexible, remote work becomes the norm. Our approach of continuous improvement means we can not only maintain Reveal's performance during normal times but adapt to novel events, and keep building the best solution for customers to understand and act on their web traffic.