How Zapier builds remote success from the ground up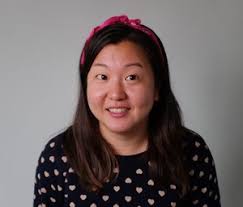 Janet Choi
July 28, 2020
---
Offices around the world have suddenly emptied out, and businesses must quickly adapt to running a remote workplace. Clearbit CEO Alex MacCaw and coach Matt Mochary are talking to remote-first experts at GitLab, Zapier, and InVision for guidance on how to successfully lead an organization when everyone's working from home.
Here's our interview with Zapier CEO Wade Foster.
Watch the chat above, listen to the podcast episode on all major streaming platforms, including iTunes and Spotify, or read on for three takeaways from the interview.
---
Zapier knows what it takes to run a digital-first company. The Y Combinator alum has been remote since its inception in 2011 and now employs over 300 people across 28 countries.
In our conversation with CEO Wade Foster, we discuss the past, present, and future of remote. Wade notes, "[An] interesting evolution of remote is realizing there are these new ways of working that don't actually mirror what we were used to in the past."
Wade discusses three learnings that were foundational to Zapier's ability to stay cohesive while scaling globally: hiring for company values and traits that predict success in a remote-work environment, promoting a culture of feedback, and fostering a sense of belonging through structures where employees can share bits of their everyday lives.
Hire for role-agnostic, remote-supportive company values
Most companies define their values, but what's unique, according to Wade, is how they bake those values into the company's operations and hiring. When Zapier decided to scale up, they created a list of generic traits and values to predict whether a candidate would do well with remote. Rather than asking, "What makes a great engineer?" they reflected on, "What makes someone successful at Zapier?"
For example, one of their core values is bias to action. This focus on being proactive is especially important to remote companies, because if an employee is stuck, no one is nearby to help — or even notice. As Wade says, "If you're sitting around waiting for permission, you might be waiting a long time. It was really important for us to have folks who were self-starters, independently curious, and willing to dive in and just go solve a problem."
Interviewers ask candidates about times they spotted problems at their last job and what they did about it. A subpar answer might be. "I found a bug and escalated it to the proper channels."
But a stronger answer would be, "I spotted the bug, and I realized that it was prevalent in other parts of the code base. So I created a module that can replace all of these different things … and talked with all the engineers to help them understand how to deal with this type of situation."
Zapier evaluates employees against company values in biannual performance reviews. Without a guiding set of values, any company — but especially a remote one — can become an odd collection of individuals working on random assignments. Wade says, "You want people to feel like they're on a shared sense of purpose, shared sense of mission, shared sense of alignment."
Establish and promote clear channels of feedback
Growth through feedback is another important Zapier value. In the absence of opportunities to discuss work in person, a remote company needs to create a culture that feels safe for sharing assessments and critique.
It's Wade who teaches an onboarding course called "How to give feedback," highlighting that even Zapier's leaders welcome critique with open arms. "It shows right away that you can give feedback to me," he says. "And if you can give feedback to me, you should be willing to give it to anyone."
It can be difficult for employees to give direct feedback to their managers. Wade combats this by expressing gratitude anytime he receives feedback, and by asking employees for their thoughts about a project rather than about his role as CEO.
Asking, "How could we have done two times better on this project?" elicits higher-quality feedback than, "How am I doing?" because it doesn't put an employee on the spot. Wade believes a project's failure reflects on leadership, so he is still able to get a sense of how he is performing.
Create a sense of belonging through social connection
Zapier has set up structures to create a sense of togetherness while apart. These include:
Social Slack channels, including sports, movies, gardening, and ham radio
Donut, a bot that pairs people up in Slack for a random one-to-one conversation
Manager training for these social tools, to encourage their use
Weekly all-hands with an AMA
Away from company-led social channels, employees have self-started their own activities too: movie nights via Zoom, group meditations, and even talent shows for homeschooled kids.
When employees get comfortable with regularly sharing tidbits of their everyday life, it helps them feel more connected to one another. "It's almost like everyone in a remote company has to get good at a boring Instagram feed," Wade says. "It doesn't have to be flashy or glamorous: 'I'm dealing with kids at home again too ... here's the horrible art project we tried to do.' I think the realness of it is endearing."
These little personal disclosures have made Zapier's weekly update report — in which employees fill out the status of what they've worked on, and what they plan to work on next — more palatable ... though Wade admits it can be a little boring. "It's like the TPS report of Zapier," he jokes. But when an employee added a new section called "Unplugged" for personal milestones and updates, more people began reading the report with renewed interest. "Of course we need to take care of our customers, and solve the mission," Wade says. "But how was Harry Potter World? I really got to know."
Wade estimates that 2–3% of hires will realize that Zapier's remote environment just isn't for them. But, he says, some employees feel a sense of belonging at the company that they hadn't felt in their previous, in-person office. "I'd say more folks have it in them to be successful at this if you do a good job of nurturing [social bonding] than not," Wade says of remote work. "You certainly have to find a way to engage the whole human."
Whatever you build, build with remote in mind
All these tips add up to one big idea: CEOs need to build their company with remote in mind. A successful remote team requires a different way of thinking than teams with a physical office.
This is why CEOs need to reconsider their strategies, even if they partially reopen their workplaces. "It's not going to be the same office experience that folks have come to love. We're talking about, 'Hey, you have to sit at the lunchroom table by yourself,'" says Wade. As Zapier demonstrates, there are so many things leaders can do to create the feel of togetherness across cities, countries, and continents.
To learn more about how Zapier has succeeded with a global team and no office, take a look at Zapier's Guide to Working Remotely.