Introducing Clearbit Traffic Rank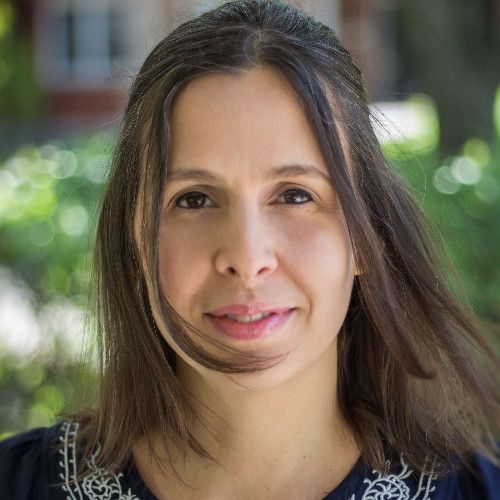 Alejandra Cabrera
February 01, 2023
---
Today we're excited to introduce Clearbit Traffic Rank, an aggregated metric that helps you understand how a company's website metrics compare against other companies on the Internet.
If you're running go-to-market strategies focused on creating, capturing, and converting demand from ideal customers, Clearbit Traffic Rank provides a robust traffic rank attribute for all your segmentation, targeting, and scoring needs.
Designed to replace Alexa Rank (which has been retired), Clearbit Traffic Rank can be used the same way you use Alexa Rank attributes and helps ensure your systems continue to have fresh traffic ranking data.
How Clearbit Traffic Rank works

Clearbit Traffic Rank uses a proprietary algorithm to determine a website's performance based on a combination of public and private sources like users, website visits, and taking into account seasonality.
Website domains are categorized into six segments — Very high, High, Medium, Medium low, Low, and Very low — making it easier to understand a company's overall website performance relative to others.
Build audiences with Clearbit Traffic Rank
Create dynamic audiences that filter for companies based on traffic ranking attributes.

Keep Clearbit Traffic Rank data at your fingertips
Clearbit Traffic Data is accessible in company cards and easy to understand at a glance.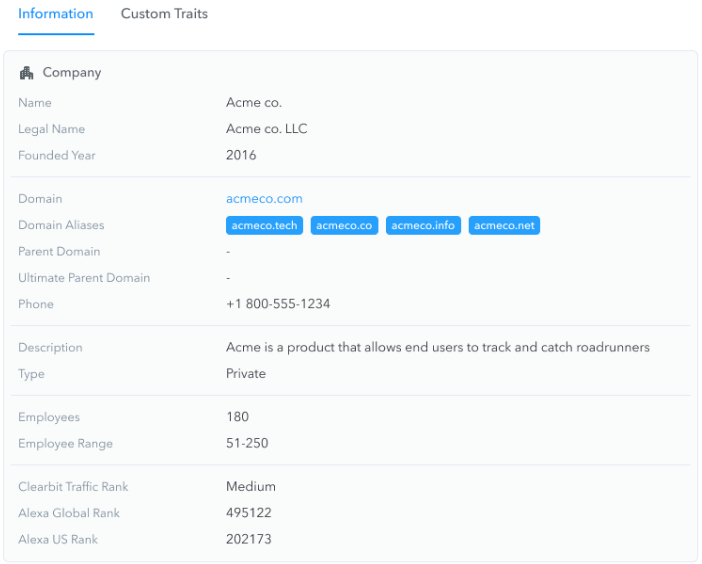 Sync Clearbit Traffic Rank data to your go-to-market systems
Set up field mappings to enrich the tools in your stack with fresh traffic ranking data.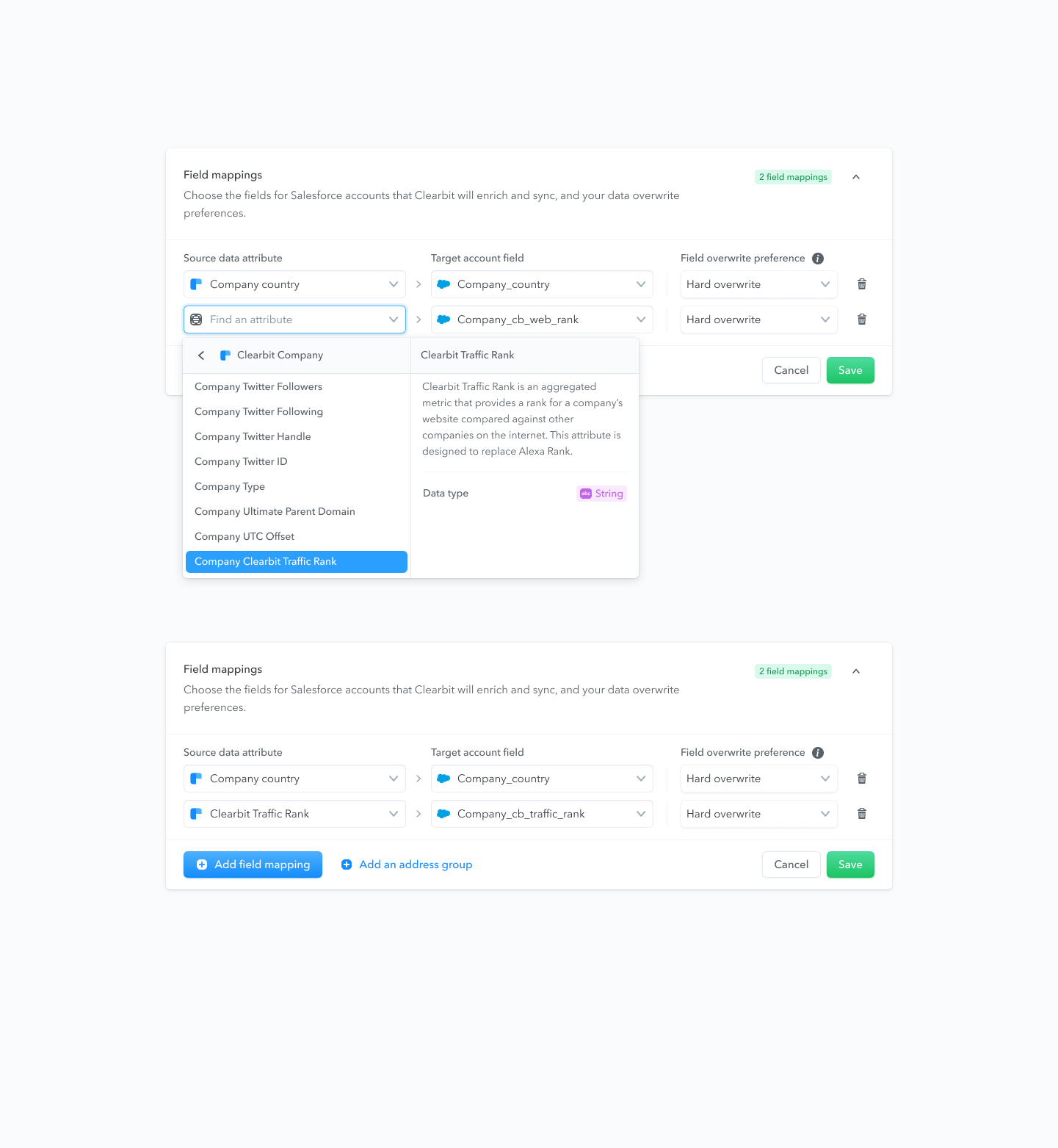 Clearbit Traffic Rank is now available in the Clearbit Data Activation Platform and via our Company Enrichment & Reveal APIs.
Alexa Rank will be available until January 2024 to prevent breaking any logic or models. Please note that the data will be stale.