Clearbit for Forms is now available as a standalone plan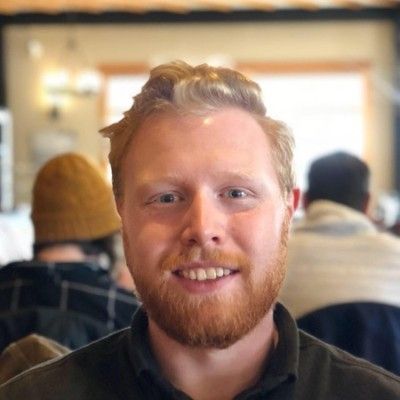 Colin White
August 25, 2022
---
Today we're excited to announce a new standalone plan for Clearbit for Forms, giving marketing teams an accessible and cost-effective way to power their forms with Clearbit and start capturing more demand.
The market today isn't what it was a few months ago, and B2B marketers are feeling this macroeconomic shift in very tangible ways. Even if budgets aren't getting cut, they're likely not increasing any time soon, which means marketers are being asked to do more with less.
With this shift from hypergrowth to hyper-efficient growth, marketers need to find ways to continue driving pipeline (and ultimately, revenue) without the benefit of a "grow-at-all-costs" budget. One of the fastest ways to do that is to capture demand that you've already created in the market by increasing conversions on your website.  
With Clearbit for Forms, you can capture more leads by shortening your forms while still getting the data you need to quickly score and route them. In fact, Clearbit customers like Livestorm, Greenhouse, and Gong, regularly see a lift of 50% or more in form conversion.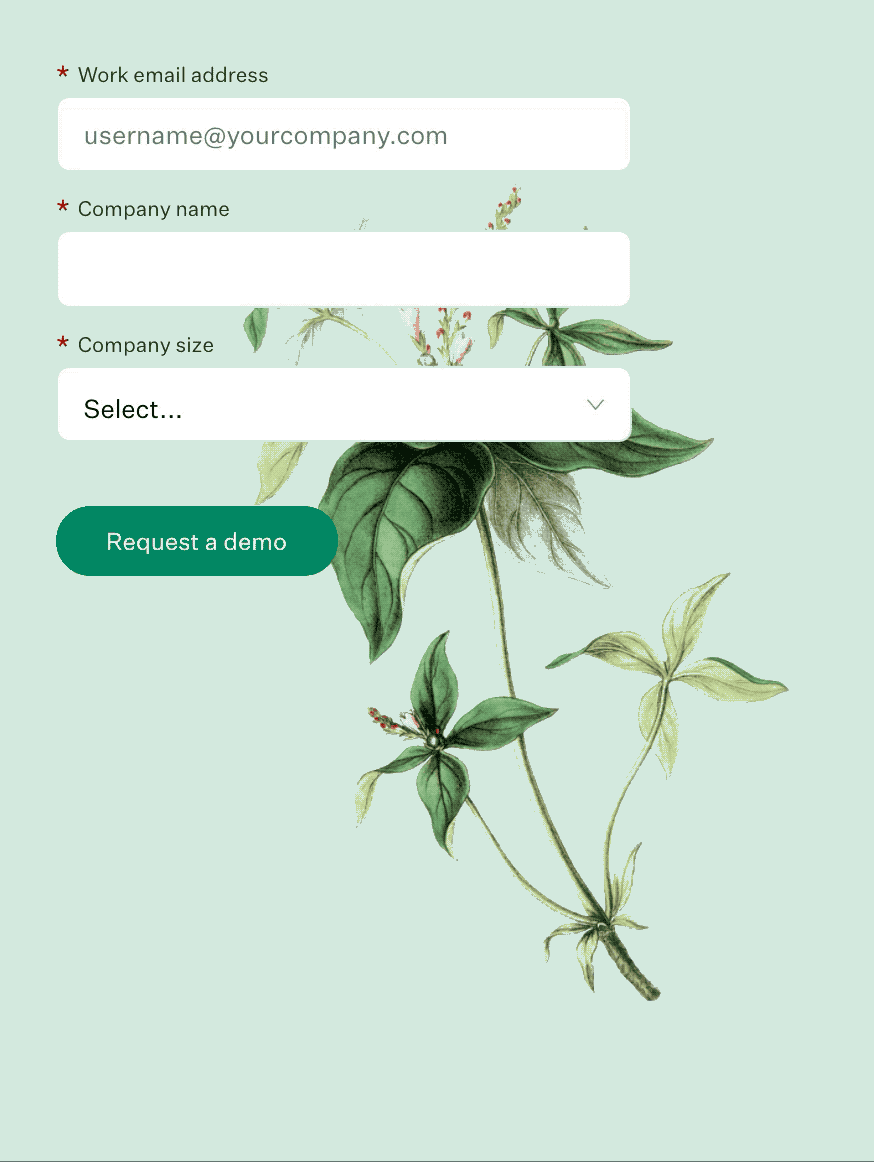 Increase form conversion with Clearbit
When it comes to capturing leads, B2B marketers are all too familiar with this conversion conundrum: On the one hand, you need to collect information via form fields — such as company size, role, or industry — to know whether a lead fits your ideal customer profile. On the other hand, extra form fields mean higher drop-off rates and fewer leads.
Here's how Clearbit for Forms can help you optimize your forms to capture more qualified leads.
Create frictionless forms
Less typing and less friction mean more MQLs. To successfully convert more website visitors, you need to create an effortless user experience. Clearbit for Forms lets you dynamically hide and enrich standard fields (like company name and employee size) and only show fields that can't be enriched. For every field removed, teams see a 3-5% increase in conversion.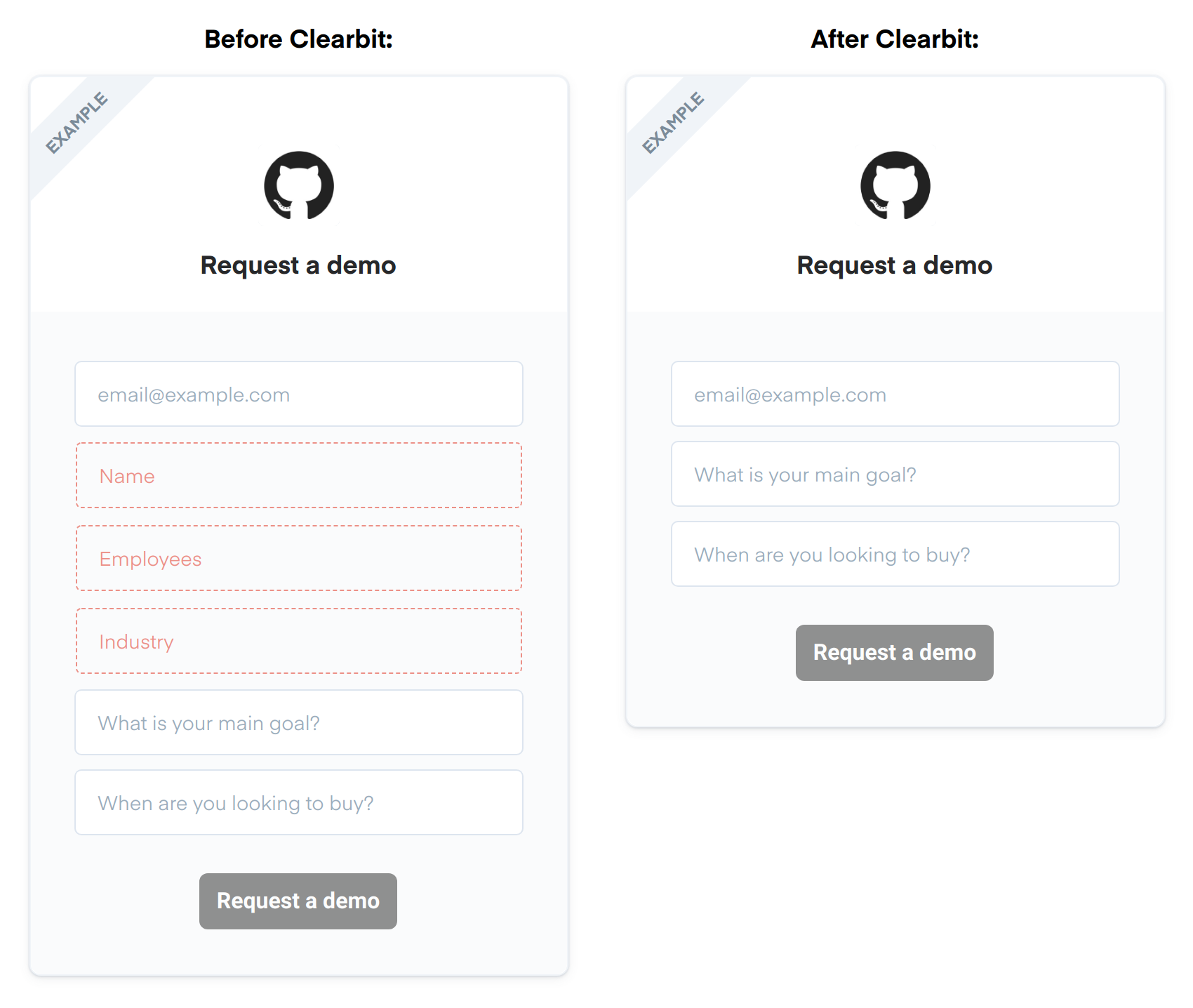 Qualify leads with confidence
Form field entries with missing, inaccurate, or fake information make it difficult for marketers to identify which leads are good fits (and which aren't). With Clearbit for Forms, you get better lead data accuracy, consistency, and coverage so you can fast-track your best leads for sales and disqualify the rest. You can also autofill form fields so people can verify their information before hitting submit.

"Clearbit is amazing because it lets you remove or autofill unnecessary form fields for better conversions. In the end, conversions are what matter."

– Gilles Bertaux, Co-Founder & CEO, Livestorm

Append data attributes to every form entry
With just an email address, Clearbit for Forms instantly appends relevant attributes — like job title, industry, location, company size, and technologies used — to every lead that completes a form.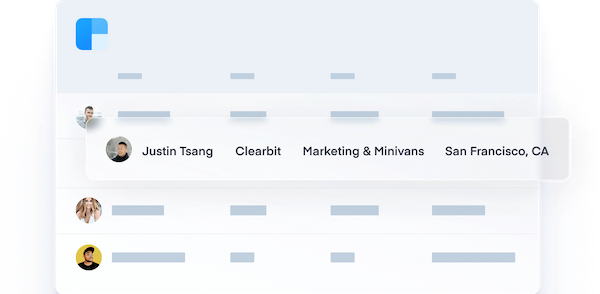 Get started with Clearbit for Forms
Clearbit for Forms is now available as a standalone plan. Ready to capture more leads with shorter forms? Contact us to learn more.