The three layers of your martech stack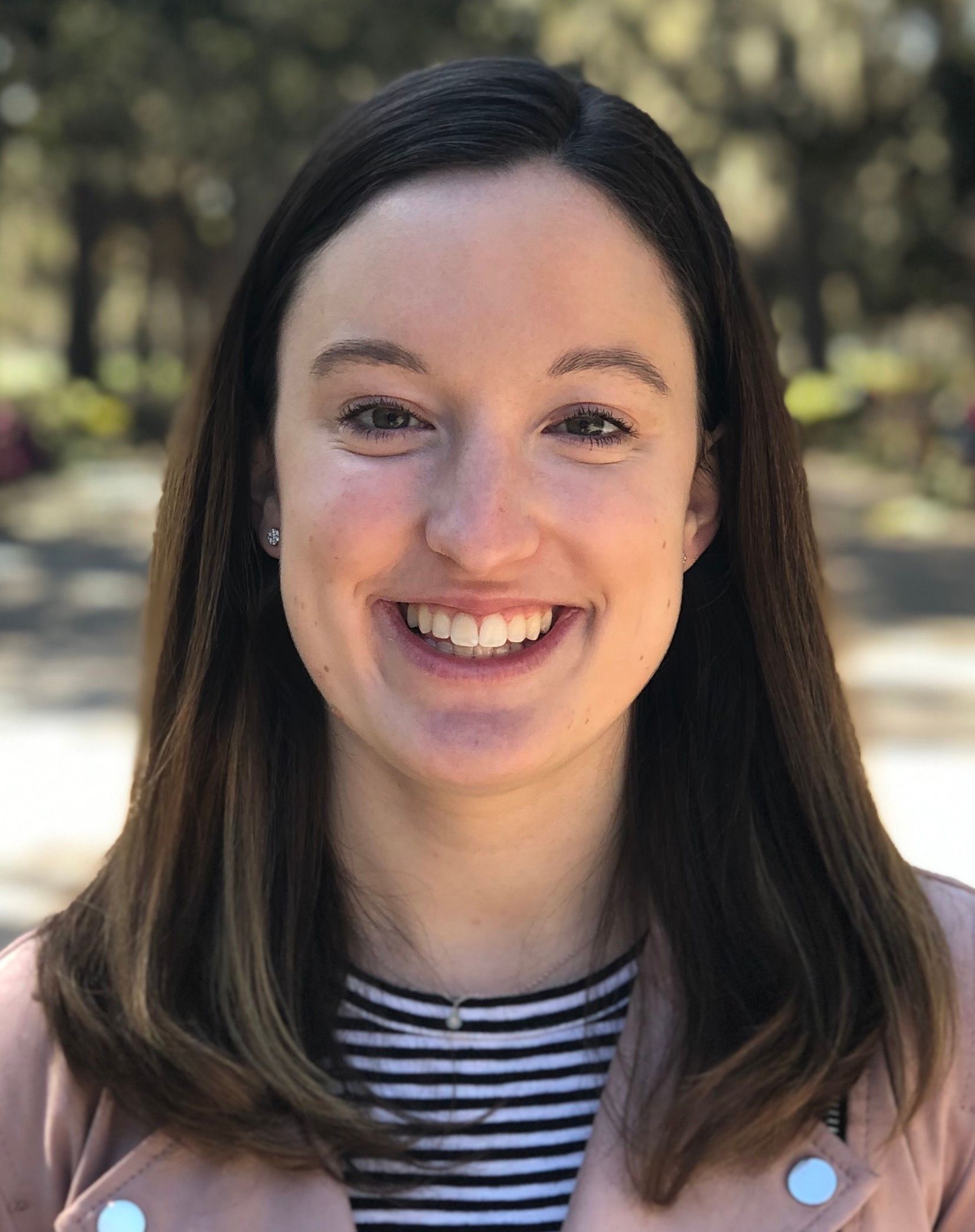 Jess Cody
November 22, 2022
---
To roll out the red carpet for your best revenue-generating prospects, all your marketing and sales apps need to work together.
Your ad campaigns, email sequences, web experiences, and even lead scoring mechanisms must be able to recognize an account that fits your ICP when they see one and serve up an experience that fast-tracks the account down your funnel.
These days, SaaS companies are using many highly specialized tools in their martech stack, and so synchronizing them could get unwieldy.
Data is the thread that ties apps together and helps them treat ICPs in a coordinated way.
At Clearbit, we think of a martech stack as having three layers that build on one another and make sure all tools are working from the same information.
These three layers are (1) a data foundation, (2) a segmentation layer, and (3) an activation layer.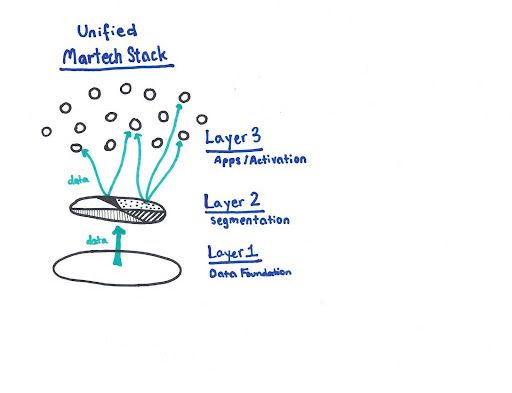 1. Data foundation    
Your data foundation is a central platform or union of platforms that combines and refines data for (and from) all parts of the business, including:
Your data from your CRM, MAP, and/or CDP
Third-party firmographic and technographic data enrichment
Intent data from website activity
Any other sources that matter to your GTM
By combining first- and third-party data from many sources, your data foundation closes any gaps in different data types and creates a well-rounded picture of your customers, leads, and unengaged potential customers in your broader Total Addressable Market (TAM).
One example is Clearbit's Data Activation Platform, which acts as the Grand Central Station of a go-to-market engine. The platform takes in information about leads and customers from your databases, as well as engagement data from activity on your website. It automatically enriches records with B2B attributes, and it offers a full view of the market so you're not limited to known leads.
With this enhanced view, you can design audiences to send to your marketing and sales tools from Clearbit.
2. Segmentation and audience-building layer
The second layer of your martech stack gives you the capability to define segments in your TAM and generate marketing audiences.
For example, you can plug in your ICP criteria to pull a list of your ICP customers and prospects, and select which companies and employees will see a marketing campaign.
Let's say you're running Facebook awareness ads for your product design tool for B2B SaaS companies, and you want to target high-level leadership, like managers and directors. You have different messaging for product teams and design teams. You also have different messaging for SMBs versus midmarket-sized companies. In addition, you're only operating in the US, so you want to weed out companies in other countries so you don't waste advertising budget on them.
Your segmentation criteria might look like this:

In this example, you can see how easy it is to isolate the ideal companies for your campaign, and then divide them into four smaller segments for more targeted ads.
Because the tools in this layer sit on top of your data foundation, you're creating audiences based on fit and intent data in real time — which means those audiences are dynamic. As people get promoted to Manager, they enter your audience; as they leave for another company, they exit your audience. As a company grows from 100 employees to 120, they move from one segment to another.
These segments should easily flow into other tools and data layer platforms, such as back into your CDP, or out into your email marketing tool and Facebook advertising.
This can be done in Clearbit's Data Activation Platform via Clearbit Audiences.
3. Activation layer
The activation layer consists of all the many marketing and sales tools you use that touch the customer. These apps put your data to work.
After you define audiences in your segmentation layer, you send them to tools in your activation layer. For example:
Email marketing platform
Website personalization platform like Mutiny, Optimizely, VWO, etc.
On-site chat platform like Intercom or Drift
Facebook and Instagram advertising
Google advertising
Today, SaaS companies are trending toward using more and more highly specialized apps in their marketing stack, and this is often most apparent in the activation layer — for example, rather than using one platform as a CRM, email tool, and ad tool, companies use many different apps to achieve one specific goal or create one touchpoint.
Having so many activation apps could get unwieldy, but when they are layered over a data foundation (Layer 1) and a segmentation layer (Layer 2), they can act in a united way — reaching the same ICP prospects with coordinated, consistent messaging across touchpoints.
A coordinated effort to usher high-revenue prospects down the funnel

As your martech stack grows with new apps, keep them all coordinated by putting two base layers in place: a data foundation and a segmentation layer.
A data foundation ensures that your company has a complete and accurate view of your customers and your market, by combining multiple data sources that complement one another. A segmentation layer allows you to intelligently slice and dice your market into audiences of real companies and employees.
These audiences then feed into your activation apps and marketing touchpoints to keep them all focused on the same high-revenue-potential prospects — creating a personalized, fast-tracked journey down your funnel.
👀
For more information on how to build a strong data foundation, check out our latest book Data on tap.