How product-led marketers manage stakeholders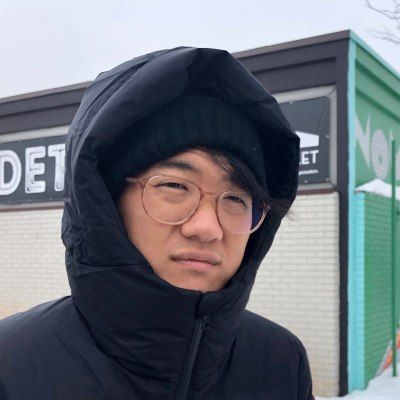 Bradley Gula
June 22, 2020
---
If you're on the marketing team at a product-led company, it's likely your work extends far beyond your own department.
Many projects need help from people in your company outside of your team — from initial buy-in to supporting resources and often to final approval. It's important to give everyone the opportunity to play a part, building true advocates along the way.
But how can you balance all of your stakeholders successfully?
Karishma Rajaratnam is the Head of Growth at Chargebee. When she needed stakeholder buy-in to build an online community for founders, she faced a few challenges:
Results would take a while. She didn't expect the community to start converting leads until months after its launch, and possibly longer.
They didn't have a lot of data to support their cause. Not only had Chargebee never done anything like this before, but there weren't a lot of similar examples out there to pull from.
The community wouldn't succeed without company-wide buy-in. Growth needed support from product, design, engineering — basically everyone — to make this initiative a reality.
Was that a collective shudder? Chances are, if you're a marketer, you've run into this dilemma before. In fact, this challenge came up time and time again as we chatted with product-led marketers at QuickBooks, Atlassian, Wistia, Chargebee, and Troops about how they overcome marketing challenges.
Start with storytelling
If I can't tell that story in a compelling way internally, how am I going to tell that story out there?

—Tommy Walker
Global Editor in Chief, The QuickBooks Resource Center at Intuit
In stakeholder conversations, it's critical to make a case for your project in a way that won't make eyes glaze over. Instead of workflows and details, provide the big-picture impact. Share a compelling story about the "why."
As marketers who regularly use storytelling to convince prospects to buy, is it any wonder that we use the same techniques in-house?
Karishma and Chargebee's growth team took this approach when pitching their online community.
Instead of just telling stakeholders what the project might look like when completed, they took a step back and thought of the project in terms of the big-picture context of the business. They asked themselves two questions:
Why is this project important for Chargebee?
What impact will this project have on company goals?
With that context, they created a story around why the investment in time, money, and resources was worth it. In particular, Karishma's team built the case for focusing on early-stage startup founders, honing in on how that particular group contributed not only to revenue but also to product usage, feedback, and expansion.
And thanks to their storytelling approach, Chargebee's growth team got the buy-in they needed.
Strengthen your story with data
Start with a few assumptions and then run a few tests to validate them. Once you have initial success, you can start to build on that.

—Karishma Rajaratnam
Head of Growth, Chargebee
These days, marketers have more than enough data to deal with. But what about when you're starting a new initiative from scratch?
Storytelling is all the more important when you don't have your own data to back up your cause. That said, there are ways to collect the data you need — from surveys, beta testing, benchmarks, and other companies' experiences — to strengthen your story to stakeholders.
When Chargebee's growth team went to get stakeholder buy-in, they lacked the hard numbers to back up the value of an online community. But they were able to glean insights from other thriving startup communities to establish an initial set of assumptions.
Based on their research, the Chargebee team expected at least 25 people to respond to an AMA. When they got 26 participants, they established a benchmark that they could continue to test and grow. This first experiment also grounded their argument in evidence, building stakeholder trust in their new community initiative.
Focus on the real decision makers
Give everyone the opportunity to get involved early, but know who the key stakeholders are: the final decision makers.

—Jenny Coppola
Associate Director of Content & Creative, Wistia
Instead of taking to heart everyone's opinions on everything — from which calls to action to use to what color that button should be — Jenny Coppola, the Associate Director of Content & Creative at Wistia, recommends focusing on the true decision makers. These are often the people who control the resources or set the priorities for each team. They're the ones who can assign people, tools, budget, and other tangible help to your cause.
What's more, Jenny doesn't wait for information to trickle down to the decision makers within each team. Instead, she goes straight to those people with a story that's tailored just for them.
Segment your audiences and speak to their needs
We did one presentation for the founders. Another for the design lead. We tweaked each based on what we thought they'd be the most excited about.

—Karishma Rajaratnam
Head of Growth, Chargebee
Most stories aren't one-size-fits-all. It's important to match your messaging and communication style to your stakeholders' unique needs.
When Chargebee's growth team started talking internally about their online community, they grouped similar stakeholders and created unique presentations based on their roles.
Specifically, individual presentations explained how the community would impact each group. With the design leads, for example, they honed in on how the community would give the team the opportunity to design an ancillary, but complementary brand.
You can also tell a more compelling story by speaking directly to challenges. Tommy Walker, Global Editor-in-Chief of The QuickBooks Resource Center at Intuit, recommends acknowledging stakeholder pain points and offering solutions (as long as you can deliver).
Say you're launching a new content initiative. Your stakeholders want you to start publishing immediately, but you know that you need time to get the right strategy, tools, and workflows in place to do it right. When making the argument, acknowledge the goals and metrics they need to hit and that it's not ideal to have to wait. Then offer to help them in tangible ways to ease some of that pressure, like helping them manage upwards or providing opportunities for short-term gains.
Stakeholder management is ultimately about eliminating unknowns
Managing stakeholders is primarily about setting expectations upfront. If you don't have that conversation, all those unknowns become roadblocks.

—Tommy Walker
Global Editor in Chief, The QuickBooks Resource Center at Intuit
Often, in the beginning, it seems like unknowns are all you have. What resources do I need? How long is this going to take? How much is this going to cost? Is this project even worth it?
The more unknowns you can clear up for stakeholders, the easier it is to get their buy-in. Until you do, every unknown makes it easier to say "no." Eliminate unknowns by initiating conversations and setting expectations upfront.
When Tommy starts working with a new team, one of the first things he does is give a presentation focused on eliminating as many unknowns as possible. He makes it clear:
Who he is, what he does, and the results he's achieved
How he can help the team
What his process looks like and how he likes to work
What others can expect when collaborating with him
How to get started
This means that stakeholders don't have to think too hard about what Tommy can do for them or come to their own conclusions about the merits of a new project.
Don't make it all about marketing
In order for your new marketing initiatives to be a success, you need to cultivate advocates. Remember it's not what the marketing team is doing — it's what your company is doing.
To rally everyone around your initiative, craft stories that focus on what it means for the company as a whole, as well as each individual team. Most importantly, hold onto buy-in by continuing to share progress and results, and build new stories around your initiative as it matures.