3 No-brainer conversion tactics for product-led growth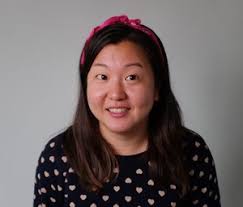 Janet Choi
March 12, 2021
---
When you're from a product-led company that's found product-market fit and you're facing that next challenge of achieving — no big deal — exponential growth, who do you call?
Guillaume "G" Cabane and Martin "Gonto" Gontovnikas — two of the best growth marketers in SaaS, with $10 billion in exits between them (having led go-to-market at companies like Segment and Auth0). Co-founders of Hypergrowth Partners, they help companies with dual product-led and sales motions (or looking to add the one they don't have) scale from around 3 to 50 million dollars in revenue.
Watch the video above to hear their three recommended conversion tactics — or read on below.
1. Collect the email address at the CTA.
On many SaaS sites, you'll see a call-to-action to sign up for an account or try out a product — but clicking on the button then sends you to another page to fill in your email address (and often, click through again to fill out even more fields).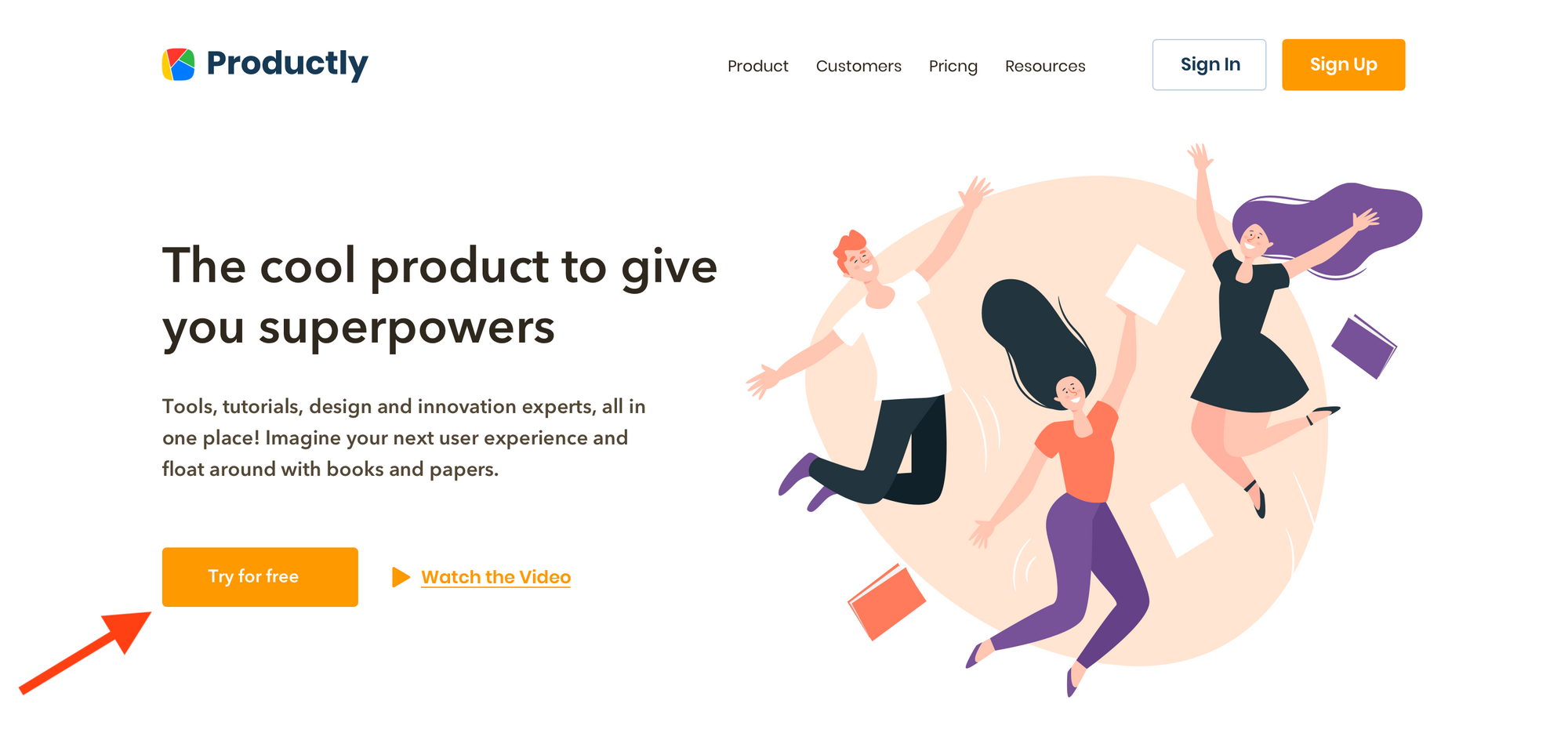 common SaaS homepage CTA design
By collecting the email address right next to the CTA, you remove a click for the visitor and a potential dropoff point for conversion.
Here's a good example of this recommendation in action from Auth0's homepage, where you can enter your email address to get started, right on that page: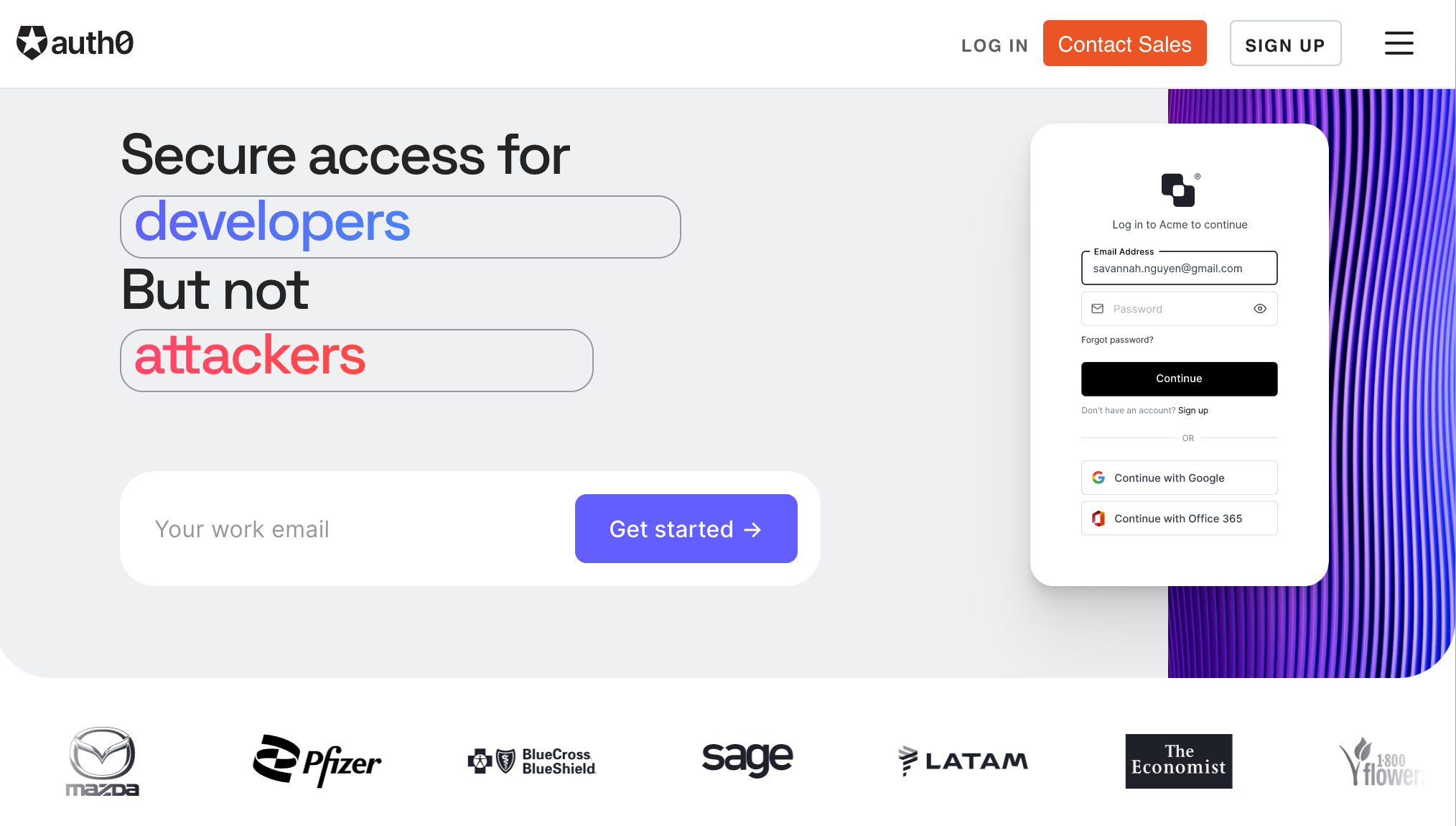 The email address you enter will carry through to the next page with the rest of the form.
Note that here, Auth0 uses a simple tactic to qualify, sort, and route leads depending on the type of email address you submit.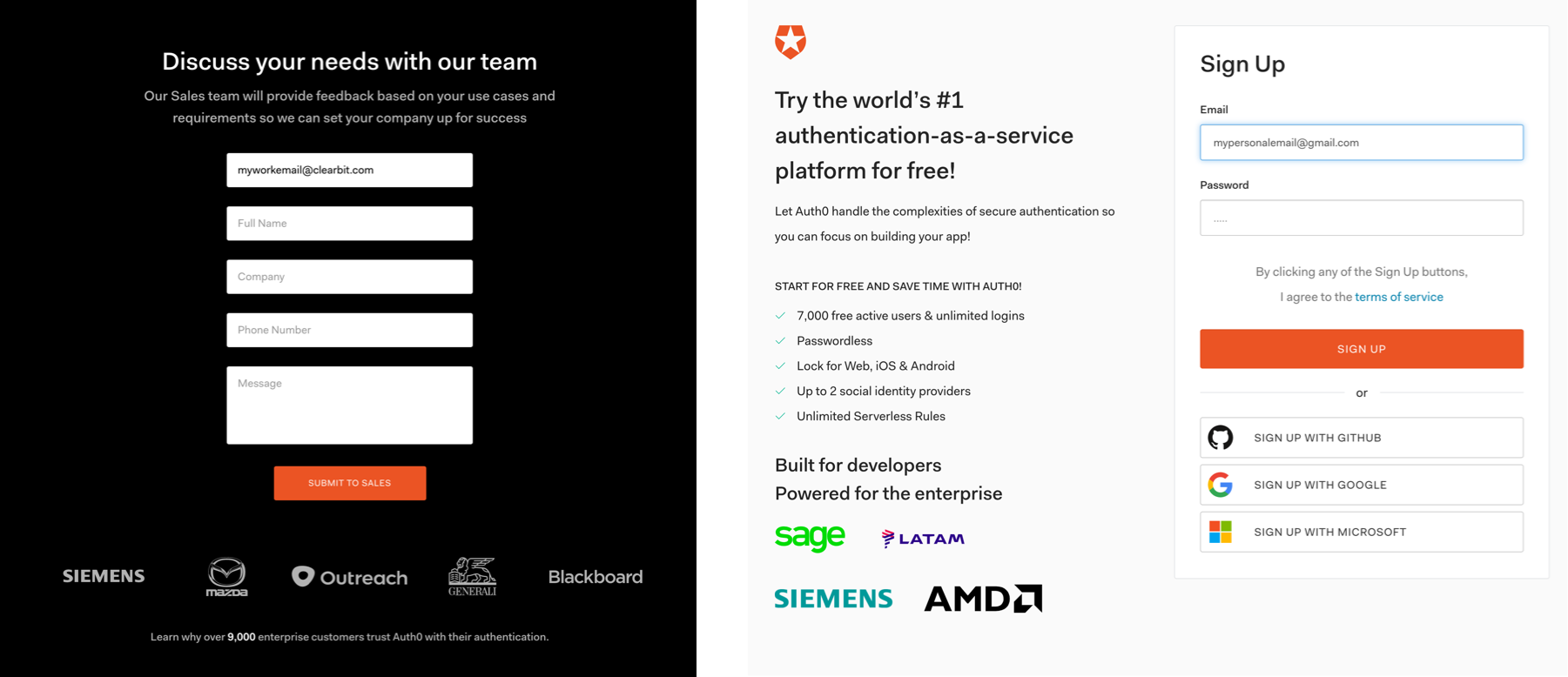 If you enter a personal email, you get routed to continue signing up for a free account. All you have to do is add a password or authorize via GitHub, Google, or Microsoft.

If you enter a work email, with a company domain, you get routed to a form to contact sales. As Gonto explains, this simple routing works to eventually convert more revenue.
2. Send an abandoned demo request email
Capturing the email address up front allows you to follow up with people who don't finish signing up for a demo request — similar to an abandoned cart email when you are shopping online.
G regularly sees a 30-40% drop-off of people who have filled out the form but don't complete all the steps, often because of an administrative or availability issue — e.g., no time slot available in Calendly or options not in the right time zone.
Failing to follow up to find a time that works loses you the very valuable leads who you've worked so hard to get to the site and wanting to buy.
3. Remove header navigation from landing pages.
You create a landing page specifically to drive people from an ad or email click to do one, specific action on that page. And yet, landing pages often have header navigation pulled in from other parts of the marketing site or some other array of choices, allowing visitors to click away.
Gonto recommends removing all unnecessary links so that people landing on the page can focus on the message, why they should convert, and an above-the-fold form.
Here's a great landing page example, not unsurprisingly, for a campaign by the landing page platform Unbounce: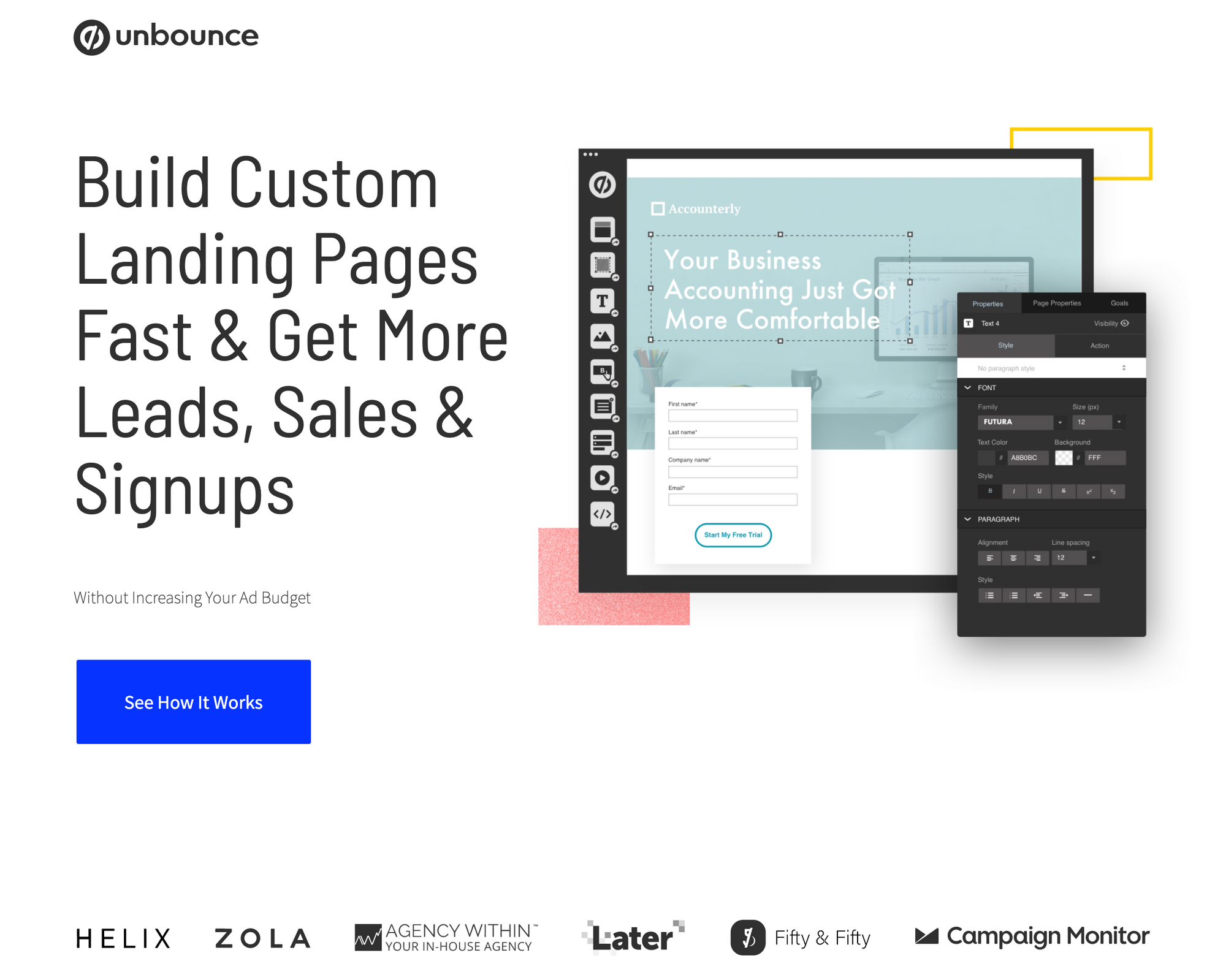 ---
For more insights from Gonto and G, their top approaches to find a scalable growth path, benchmarks for PLG funnel conversion, and teardowns of actual site pages, check out the full recording of "How to take your PLG marketing from good to great."