5 takeaways for marketers from The Second Lever, Mutiny's virtual event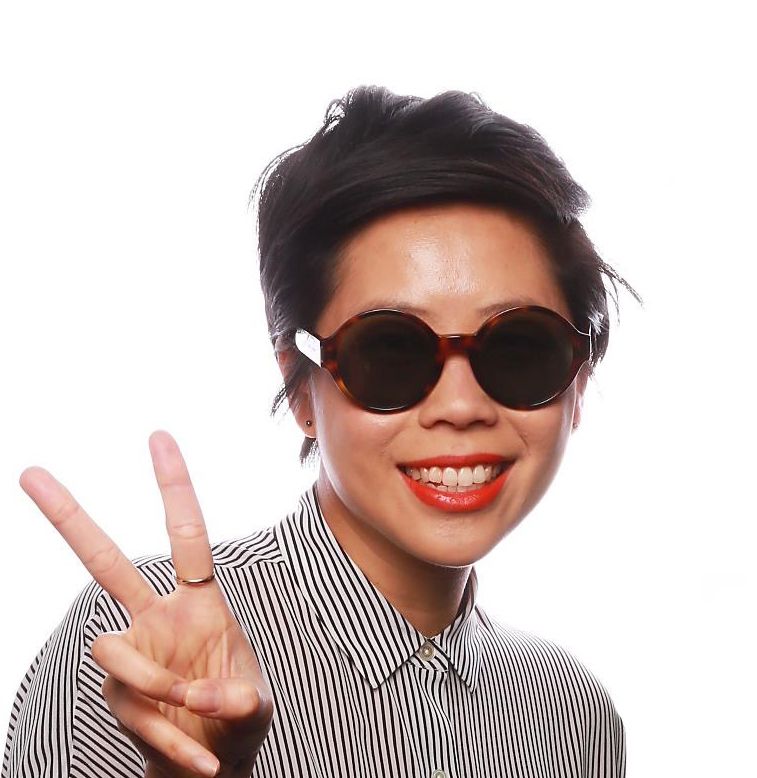 Jenny Thai
July 14, 2022
---
Between the choppy public markets, the (still) ongoing pandemic, and privacy regulations, it's an uncertain (if not weird time) to be a B2B SaaS marketer right now. Almost suddenly we're being asked to do more with less, and it's not entirely clear how long the current downturn will last.
Growth at all costs may no longer make sense, but one thing we can be certain about in these uncertain times is that marketers have a vital role to play in growing revenue efficiently.
Our friends at Mutiny share this sentiment, and at their virtual event The Second Lever yesterday, we got to hear from leaders at Sequoia Capital, SaaStr, Salesforce, Box, Attentive, and other companies on how they're connecting marketing activities to revenue while navigating the current headwinds.
Here are our top 5 takeaways for marketers from The Second Lever.
1. This is a "crucible moment" for marketers to rethink their role
We're currently experiencing the third largest decline in the Nasdaq in the last 20 years. And it's not just public companies that are hurting from the macroeconomic environment. Private companies are hunkering down as valuations and funding also shift downward.
"Growth at all costs is no longer being rewarded."

But as Bogomil Balkansy, Partner at Sequoia Capital pointed out in his keynote, "Market shifts like this are rare… and they usually give opportunities to reinvent and rethink" how things get done.
For marketers, this means figuring out how to help their companies achieve efficient growth by focusing on metrics like CAC and payback periods to understand the revenue impact of their investments. It means focusing on profitability instead of growing for growth's sake. And it means entering a new phase of marketing.
At Clearbit, we call this revenue-driven marketing and we believe it's key to achieving efficient growth. After all, as Bogomil said yesterday, "You still need to grow to be best in class."
2. Focus on both demand and conversion
For every $20 spent on marketing, $19 is wasted. That's because marketers usually focus on creating demand, spending large amounts of their budget on display, PPC, and paid social campaigns to reach potential buyers. The problem is, they land on "one size fits none" experiences that ultimately don't convert, generating zero return on those demand investments.
As Mutiny CEO and cofounder Jaleh Rezaei said in her keynote, "This one-sided revenue equation tends to be a very, very expensive equation for marketing."
Demand + 🤞 = Revenue ❌
Instead, the best companies (such as B2C powerhouses like Airbnb, Square, and Uber) programmatically invest in conversion — in addition to demand — to make the revenue equation more profitable.
Demand + Conversion = Revenue ✅
Jaleh implemented this approach while at Gusto and built a dedicated engineering team to focus on conversion. She calls this "The Second Lever" and subsequently was able to "grow significantly more quickly, but also with better unit economics."
In the current environment, "Your company will grow faster and more efficiently if you invest in both levers," Jaleh advised.
3. Buyers are still investing in technology
The broader market shift has led marketing teams of all sizes to adjust their plans and strategies, but how has it impacted customers and buyers? This question was top of mind during the CMO Panel moderated by SaaStr founder Jason Lemkin.
At Salesforce, CMO Sarah Franklin is seeing more anxiety among customers and prospects, given inflation, supply chain disruption, and other headwinds. But she's also seeing continued investment in technology.
That's because technology helps businesses run better, enabling more automation, more efficiency, and more productivity. For Sarah, marketing, sales, and customer success, in particular, are "ripe for reinvention" to drive growth and efficiency.
Chris Koehler, CMO of Box, is seeing similar trends. Across segments, from small businesses to large enterprises, everyone is looking to drive more efficiency and productivity out of every dollar in the current environment — and technology is a critical enabler.
4. Find new efficiencies vs. cutting costs
During a downturn, one of the first things businesses do is to cut costs.
"Everyone on Twitter says 'cut marketing,'" Jason pointed out during the CMO Panel. Unsurprisingly, none of the panelists agreed with that approach. Cutting marketing now is short-term thinking — and cuts off future growth.
Instead, Sarah has been focusing on being more efficient instead of cutting costs at Salesforce. And it starts with getting your data house in order, so you can track budgets and marketing effectiveness across programs and channels.
She also advised marketers to talk to customers and internal stakeholders the same way by using simple, direct language. Being transparent about marketing budgets can be a game changer in building trust, and when things don't work out, it's important to be accountable.
5. Don't abandon the long game: brand
With the shift towards revenue-driven marketing and greater emphasis on tying spend to results, where does brand fit into the mix?
"It's tempting to take the foot off the gas on brand," said Attentive CMO Sara Varni, "but it's a long game." Brand investments build awareness and perception over time, so pausing them completely can hurt future gains. To achieve both short- and long-term marketing goals, Sara recommends the following budget breakdown:
70% on demand tactics
20% on brand & awareness tactics
10% on experiments
At Salesforce, Sarah also believes in the power of brand. Her team continues to make big investments in brand, running campaigns during the Superbowo, Olympics, and Formula 1. The important thing to remember, Sarah said, is that brand investments aren't just about "slapping on a logo." They're about powering the entire brand experience.
This is why getting the data house in order is so important — so you can enable a personalized, multichannel brand experience across touchpoints — and then track and measure its effectiveness.
Want to learn more about growing revenue, efficiently and effectively? Check out What is revenue-driven marketing? And why you need it more than ever from our VP of Marketing Nick Wentz.