4 marketing workflows that product-led teams swear by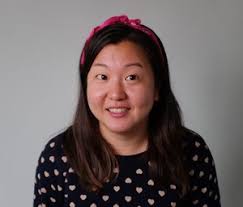 Janet Choi
July 07, 2021
---
Marketers know that the customer experience does a lot of the sales lifting, especially for product-led growth companies. A suboptimal experience leads to a whole lot of goodbyes — abandoned trials, forgotten accounts, feeble sales numbers.
A good user experience? Hello, conversions, revenue, expansions, and public shout-outs.
No matter how awesome your product, an excellent experiences doesn't just happen on its own. That's where marketing workflows come in. (Here, we're defining a marketing workflow as a repeatable series of steps to accomplish a marketing goal — whether external or internal. These workflows are powerful when they're automated, because they help you achieve those goals at scale.)
Automating customer-driven marketing workflows improve onboarding success, reliably propel leads into the pipeline, and help marketers make a bigger impact. Let's dive into what four companies did to speed up and improve their customer journey. Read on (or jump directly to a section) to learn how:
Marketing workflows for the sales pipeline
1. Census improves sales efficiency by automating lead routing (and caffeination)
A lead routing workflow gets prospects into the hands of the right sales rep within a smooth and speedy buying process.
Operational analytics platform Census enriches their leads using Clearbit to be able to score from the get-go and funnel demo requests to the right salesperson.
"The lead comes into our CRM," describes Sylvain Giuliani, head of growth and revenue operations at Census. "Then [we use] Clearbit data to score the lead based on firmographic ... and technographic data. Based on all these data points, we will then route it to the right team to best help them for the demo."
"'How do we go from activation to revenue?' This is where a data automation workflow can help you as the volume of users increases."

— Sylvain Giuliani, Head of Growth and Revenue Operations at Census
Before this workflow, lead scoring and routing was manual — get an email address, research them on LinkedIn, go to their company's website, and then finally reply to the request. And that's just to start scheduling a demo.
This process was taking Sylvain 5 to 10 minutes for each contact. Plus, because it was manual, Sylvain, who had the rest of his workday to deal with, became his own bottleneck — and responses weren't always timely.
This was okay and manageable at the pace of a few emails a week. But as the company grew and demo requests started to pile up, the process was not only time-consuming — it ended up hurting sales. "We were putting the wrong customer in front of the wrong salespeople," Sylvain recalls. They were pairing small business founders with enterprise reps who were ready to do extensive calls and pairing enterprises with SMB reps.
Something had to change. Census decided to automate their information collection, so prospects who book a demo automatically receive an email with a short questionnaire about their needs. The contact could then be routed to the right salesperson who has all the relevant context about the lead.
A great customer-centric detail in this workflow, beyond the frictionless request itself: Census automatically sends coffee shop gift cards to leads so they can have their favorite drink during the sales call. These gift cards can be personalized based on time of day (breakfast versus lunch) and even weather (cold and rainy versus hot).
To do this, Census currently uses:
Hubspot as the CRM and to automate emails to prospects (and internal notifications to the team)
Clearbit for data enrichment (done in a Cloudflare Worker)
Postal.io to send the giftcards
Census's automated workflow decreases the number of interactions users must have with the sales team while also keeping these touchpoints human. For product-led growth marketers, that kind of automation for the sake of relationship-building is essential.
"If you're a product-led growth company, your first objective is going to be: 'How do we get people to use our products?'" explains Sylvain. "When you move to the next step, you ask, 'How do we go from activation to revenue?' ... This is where a data automation workflow can help you as the volume of users increases."
2. Striim primes prospects for sales earlier with a personalized nurture workflow
Striim, an enterprise-grade data integration platform, faced the challenge of seeing every additional touchpoint — and the waits between them — add more time between a sign-up and payment.
"As you can imagine, it would create friction and slow things down," says John Kutay, director of growth at Striim. "The prospect has to wait for a sales call. They get on the call, the salesperson asks them about their use case, and then the salesperson will say, 'Okay, that's a great use case. Let me follow up with my team, and I'll get back to you on the technical side, and we'll prepare a follow-up demo.'"
Not all friction is bad — leads often want to talk to a real human, especially for certain products or sales types. But Striim implemented a workflow that limits unnecessary interactions, collecting qualifying information about the lead to help prime and educate them further before meeting with sales.
"People get further down the funnel by the time they actually have to talk to a person ... and the calls that the salespeople are on now are always really qualified."

— John Kutay, Director of Growth at Striim
Striim uses a Drift chatbot to ask visitors about their use case. Based on their answers, they're automatically enrolled in a personalized nurture workflow sent out via HubSpot. "Now, when sales gets involved, [the lead] is super qualified," John says. "It's really saving everyone's time."
"If I know the specific use case," John continues, "then Striim can serve content on how to get started and onboard you into our free trial in a way that's very tailored. You'll get an ebook or a write-up on that specific use case ... so the workflow is really about personalization to the user's actual goal and what they're trying to achieve with Striim."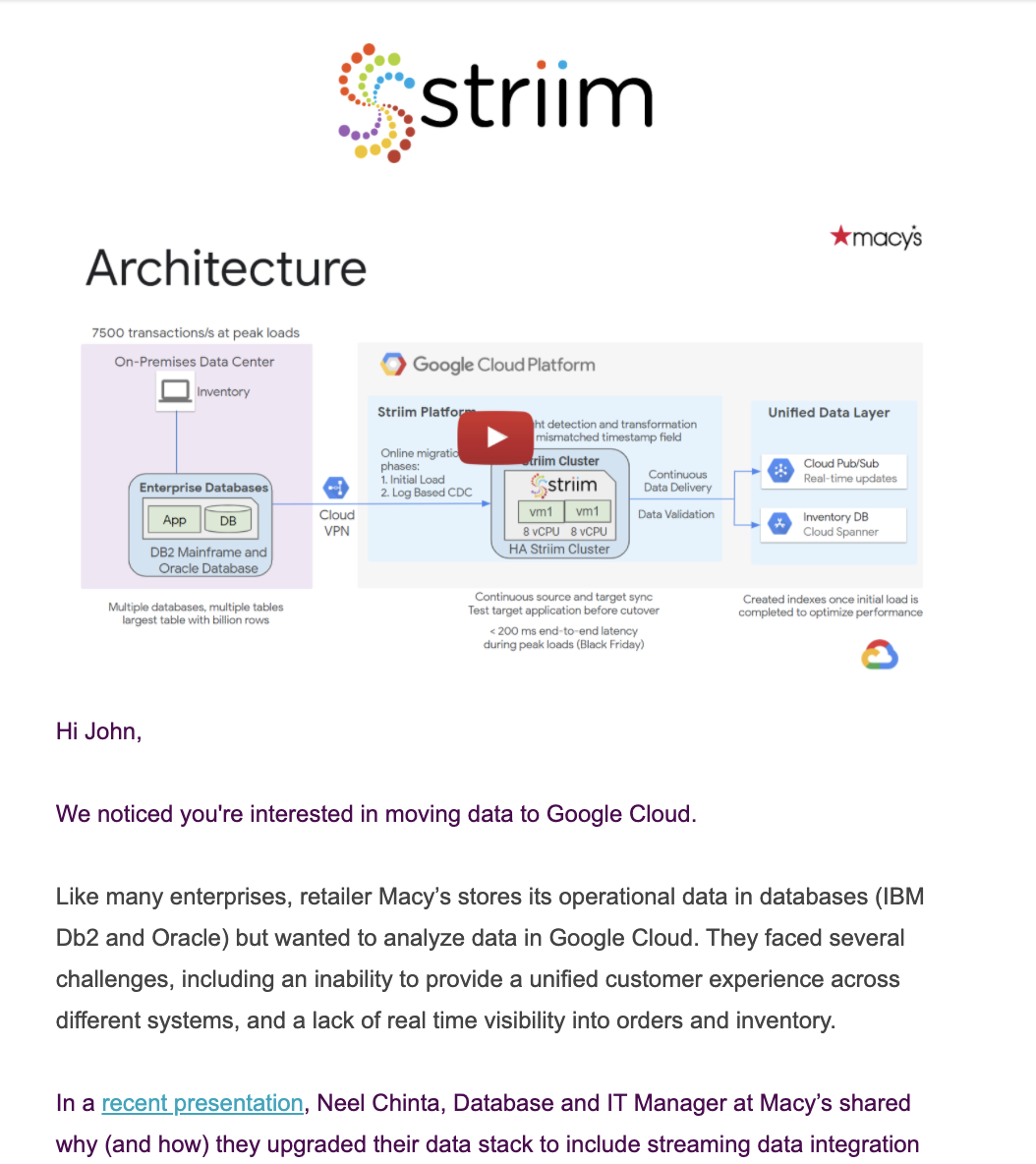 Striim also segments by industry to tailor content. They use HubSpot to send the emails using the data collected from both Drift and Clearbit to personalize the workflow without any extra effort on the user's end.
"People get further down the funnel by the time they actually have to talk to a person, which is really good," says John. "And for sales efficiency purposes, the calls that the salespeople are on now are always really qualified."
Marketing workflows for onboarding
1. Reclaim.ai revives users with an abandonment workflow
Onboarding is essential to activating a free user and getting them on the upgrade path. Just one distraction, though, can pull them away from the product forever — unless you have a process in place to bring them back, like Reclaim.ai's automated abandonment workflow.
Reclaim, an intelligent calendar assistant software, implemented a 10-step onboarding workflow to walk through getting started and calendar customizations. Even with ten steps, the flow has a completion rate of 75%.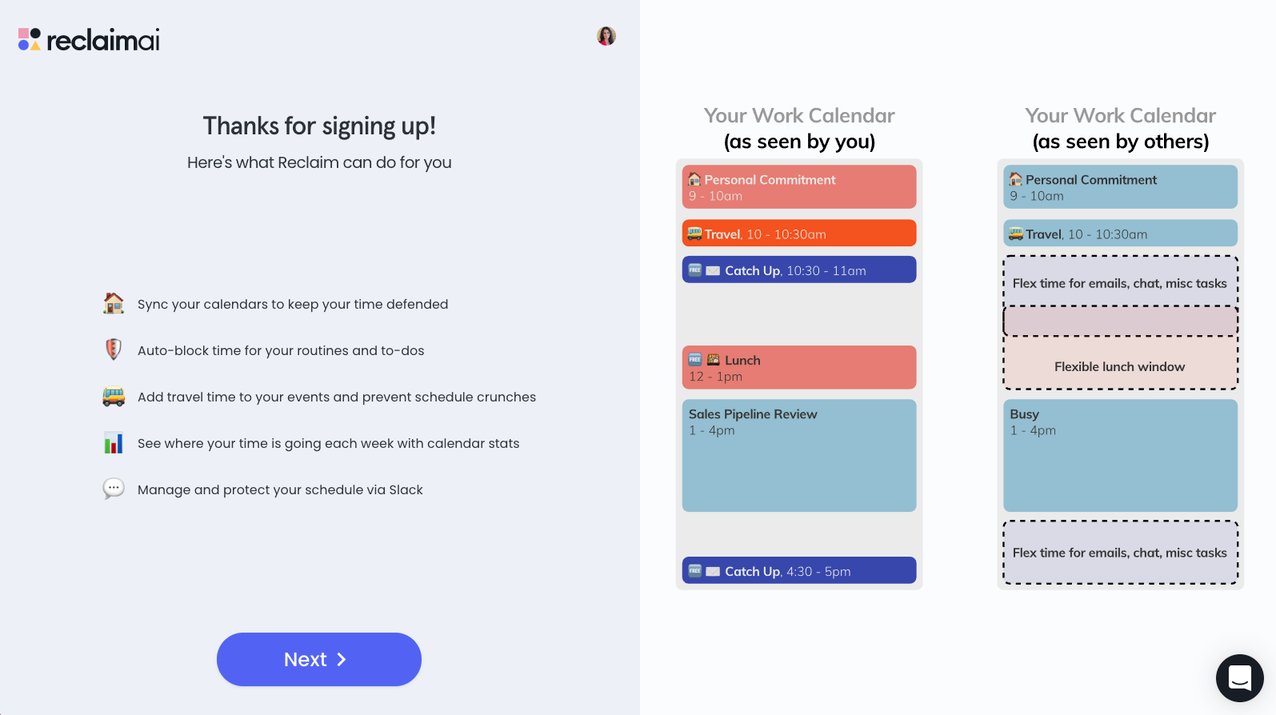 Despite that healthy rate, Reclaim didn't want to give up on the remaining 25%. They introduced an abandonment workflow made up of three short emails, encouraging users to return and finish onboarding. The last email encourages the user to book time with someone at Reclaim to walk through the platform one-on-one.
To run this workflow, Reclaim uses both Intercom and Segment. These platforms capture data for segmentation and understanding when to trigger the workflow.
"If we don't have that sort of onboarding process for [users], they're coming into a product blind."

— Kristi Anderson, Head of Marketing at Reclaim.ai
This onboarding system empowers customers to discover the product's value and self-serve for longer — important as Reclaim eventually rolls out its premium paid plan.
"[More than 90%] of users that sign up never have a single conversation with somebody in Reclaim," reports Kristi Anderson, head of marketing. "They're going through the entire process themselves, and if we don't have that sort of onboarding process for them, they're coming into a product blind."
The result of Reclaim's proactive guidance and follow-up: more than one-third of the users who drop off come back to complete onboarding and fully adopt the product.
2. Courier improves proactive onboarding with an internal workflow
Push notification software company Courier was struggling to address dropoffs during product onboarding.
Aman Kandola, director of operations at Courier, wanted to know what users were doing and what difficulties they were running into. But Courier hadn't really been capturing this kind of information. Instead, "there were some automated emails that said, 'Hey, thank you for signing up. Here's some info,' and that was it," says Aman.
So Aman had to manually research individual customers, see if they were in Courier's target market, and watch individual user sessions to see who was experiencing issues during onboarding. Then, he had to compile the findings and pass them off to the head of customer success, who then reached out individually and had to manually track who he'd followed up with and how many emails a user had received.
This process took too much time, and a backlog of onboarding issues quickly grew. "We knew that we had to do something to make this better," Aman says.
Now, Courier enriches user data, along with a combination of tools like FullStory, Intercom, Calixa and Segment to receive automatic alerts if users forget to publish a template or receive an error message. "This makes it a lot easier to know what the user has done," Aman says. "I don't have to do all the work of looking through multiple tools." No more having to track down individual product dashboards and user sessions — they can quickly fix issues and offer support to customers when they actually need it during onboarding.
"We've seen a higher percentage of users successfully get onboarded. A lot of users have loved the fact that we reach out to them."

— Aman Kandola, Director of Operations at Courier
The head of success gets more context — and Aman can more easily pass on valuable feedback to designers and engineers, too — all the while increasing user onboarding success.
"We've seen a higher percentage of users successfully get onboarded," says Aman. "A lot of users have loved the fact that we reach out to them and ask them how things are going."
Work smarter with marketing workflows
Workflows don't just save time and the painful messiness of manual tasks — they improve the customer experience, increase conversion rates, improve retention, and more. In short, they make everyone's lives easier and drive the kind of customer loyalty that businesses, especially product led growth companies, need to thrive.