Automate data-driven alerts for B2B sales and success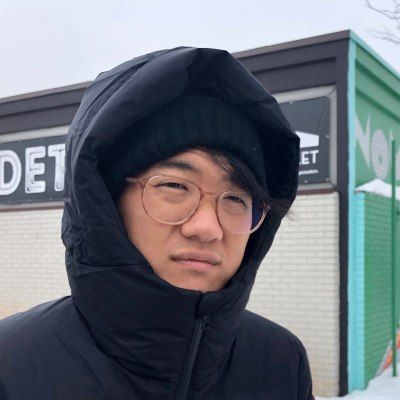 Bradley Gula
October 10, 2022
---
[UPDATED] This post was originally published on June 3, 2020
Improvement requires experimentation. For me, that means learning how to play the new Taylor Swift song on my keyboard. For you, it might mean exploring different ways to help your sales teams improve relationships with key accounts.
Traditionally, sales reps reviewed accounts and reached out to customers one-by-one, which takes time and effort but still doesn't reveal which customers are more likely to buy over others. When 76% of B2B buyers now expect more personalized attention based on their needs, this can be a dealbreaker.

What if reps could get timely sales alerts about key intent signals throughout the customer journey and know exactly when to reach out to a customer? Ditching manual processes in favor of automated data-driven alerts can do exactly that.

Automated sales alerts provide real-time knowledge to the sales team which helps them engage people in more effective and meaningful ways across the customer lifecycle, empowering the sales team to close more deals quickly, reduce churn and re-open lost deals.
What makes for a good sales alert?
The best alerts are actionable. They're curated so they're not the blanket, repeated notifications (think automated sign-up responses) that melt away into noise. You know, the kind of messages that people quickly learn to disregard.
To create actionable alerts for sales and success teams, the notifications should provide helpful context such as:
Who is the prospect or customer? (are they a qualified lead? a VIP customer?)
What content are they interacting with? Or how are they behaving? What's signaling their intent?

Use data to inform your sales alerts
The best alerts also take advantage of data at different points throughout the lifecycle — and from a variety of sources, including
Page views
Salesforce account, contact, and lead data
Firmographic, technographic, and employee attributes
Usage and activity from your application
First-party user properties
Contact history
Marketing automation activity

While you can automate sales alerts for a whole host of use-cases, you don't want to notify the sales teams with dozens of alerts all at once. Set up data-driven alerts based on your team's specific needs. If you're losing high-quality leads due to delayed responses, prioritize setting up these alerts.

Unsure of how to get started? We recommend switching to intelligent sales alerts in the following scenarios:
When you need to:
1. Prioritize your ideal customers
2. Reach out faster, based on the earliest intent signal
3. Proactively find upsell opportunities in existing accounts
4. Help remove obstacles with implementation
5. Check in before customers churn
6. Reach out to frequent visitors
7. Step in to assist when the purchase intent is high
9. Follow your advocates to save and keep relationships
10. Integrate more specific sales data for smarter alerts
1. Prioritize your ideal customers
Instead of overwhelming your sales team with an alert every time someone new visits your website or submits a demo request, add alerts only for high-value prospects who fit your ideal customer profile.
This approach has worked great for the team at Outreach. They use Clearbit to identify and qualify anonymous traffic and then use that to power instant alerts for AEs when a high-value prospect is browsing the site. AEs have been able to engage in more sales conversations much earlier in the decision-making process.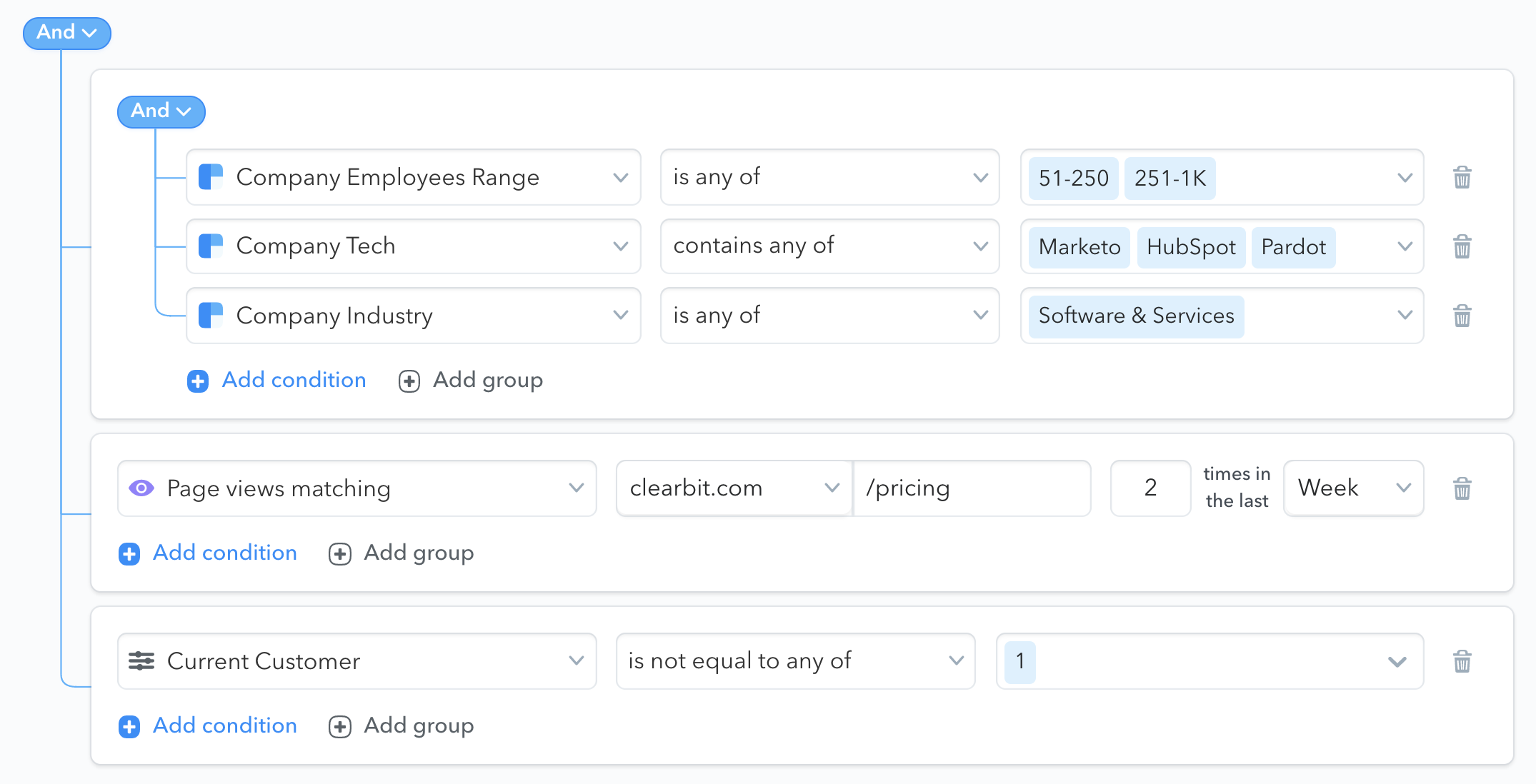 You can tailor this alert to a frequency you know your team will find valuable without creating too much noise. For example, if the Slack stream is already overwhelming, consider an email digest with an aggregate report of top accounts visiting your site throughout the week.
2. Reach out faster, based on the earliest intent signal
Reach out to your best prospects when they land on your site, even before they hit your demo form. A gentle notification when a target visits but doesn't submit a form gives your sales team the chance to start conversations even earlier in the buyer's journey.
Radar booked $1M in pipeline with this tactic and Clearbit Alerts. Ryan Narod, their Director of Marketing, says, "These visitors were browsing, which we took as a signal of intent and acted on right away. They may have never filled out a form, and if we reached out to them a day or two later, we would have missed the boat."

3. Proactively find upsell opportunities in existing accounts
Don't forget about the folks among the easiest to sell to — the ones already paying for your product. Set up alerts for your Customer Success or dedicated expansion teams when product usage begins to trend up. Then your team can initiate a proactive conversation far before usage nears its limit.

Learn how the (20-person) Appcues team found its sales triggers—without a data science team.
Alternatively, create notifications for existing customers when they're viewing information about a different product to find new ARR in that next renewal.
4. Help remove obstacles with implementation
After you've closed the sale, build a relationship that's more likely to last by customizing their onboarding. Keep up with recently closed deals currently in implementation and use their activity to guide their onboarding.
Does a newly won account keep visiting the same section of support docs? Maybe there's no activity at all? It's probably a good time to reach out to see if they need help.
Explore How DigitalOcean closes more enterprise deals with automated sales triggers.
5. Check in before customers churn
Churn often has warning signs. Keep track of users browsing your help desk about how to close their account or reaching the account deactivation page in your self-service app. Kick into action before accounts become inactive by tracking when usage drops or the number of active users decreases.
Or if you're on a success team managing annual customers, it can be difficult to keep up with all the renewal dates. Create an alert (or digest) for renewals in the next two or three months to find out if they're renewing, ask them if they have any questions or to offer them a deal.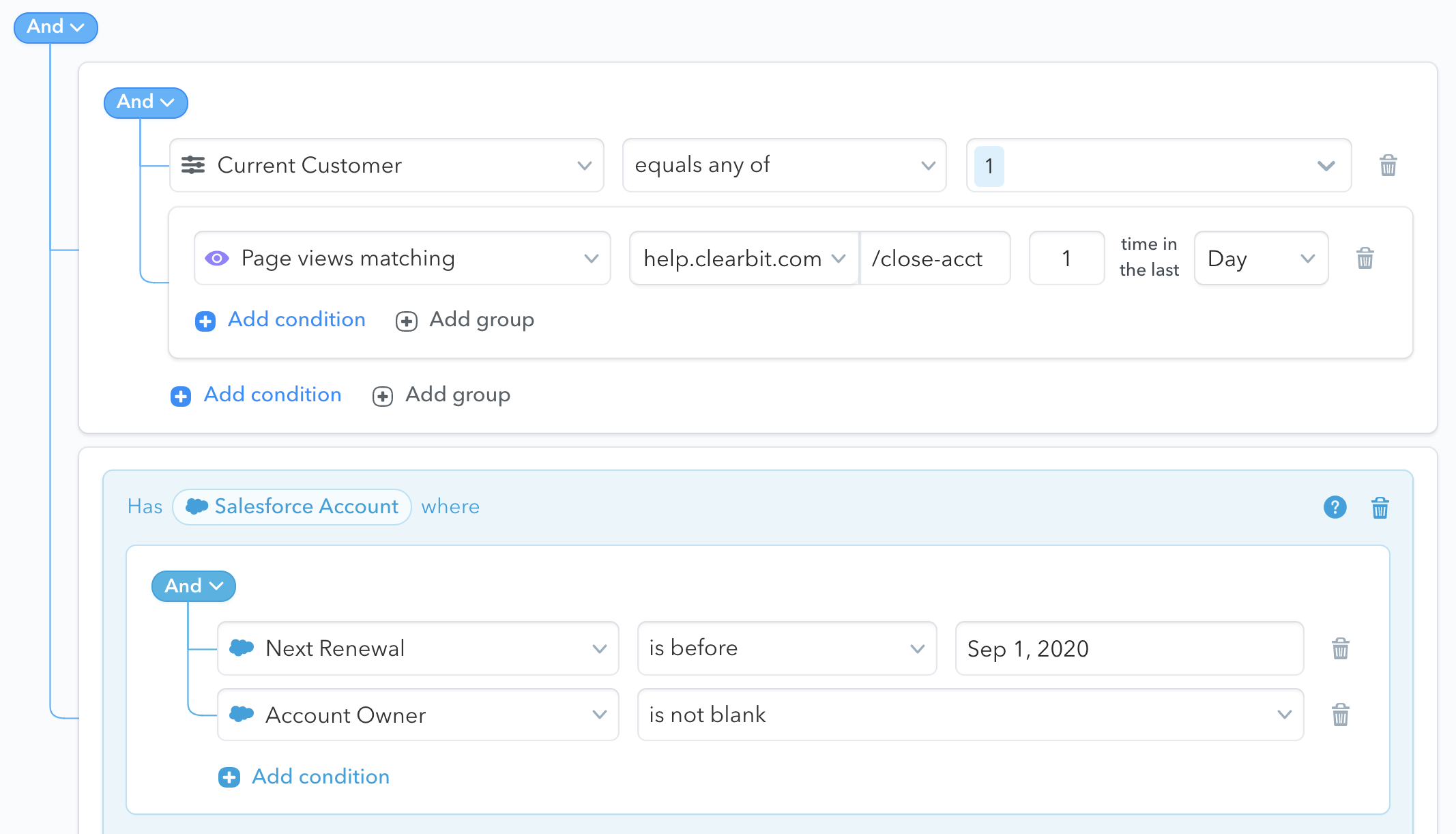 6. Reach out to frequent visitors
When a high-value prospect interacts with a specific number of pages or returns to your website multiple times, it's safe to say they want to learn more. A well-timed alert offers the opportunity to reach out with more in-depth info. While you won't always know exactly what they're looking for, review the prospect's behavior data to get context, then use this alert as a jumping-off point to find out more.
7. Step in to assist when the purchase intent is high
Some pieces of content appeal more to prospects who are closer to making a buying decision. By setting up a sales alert for prospects who view that content, you can push them forward when they're more inclined to buy.
This type of alert should trigger when a prospect visits your pricing page, watches a demo, reads several bottom-of-funnel blog posts — or after a specific combination. Note which content your prospect is engaging with to make your outreach more relevant.
8. Re-open lost opportunities
If a previous sales opportunity returns to your website, it's probably worth alerting the Account Executive who worked the deal. From there, they can use the return visit history to determine if it's a good time to restart the conversation.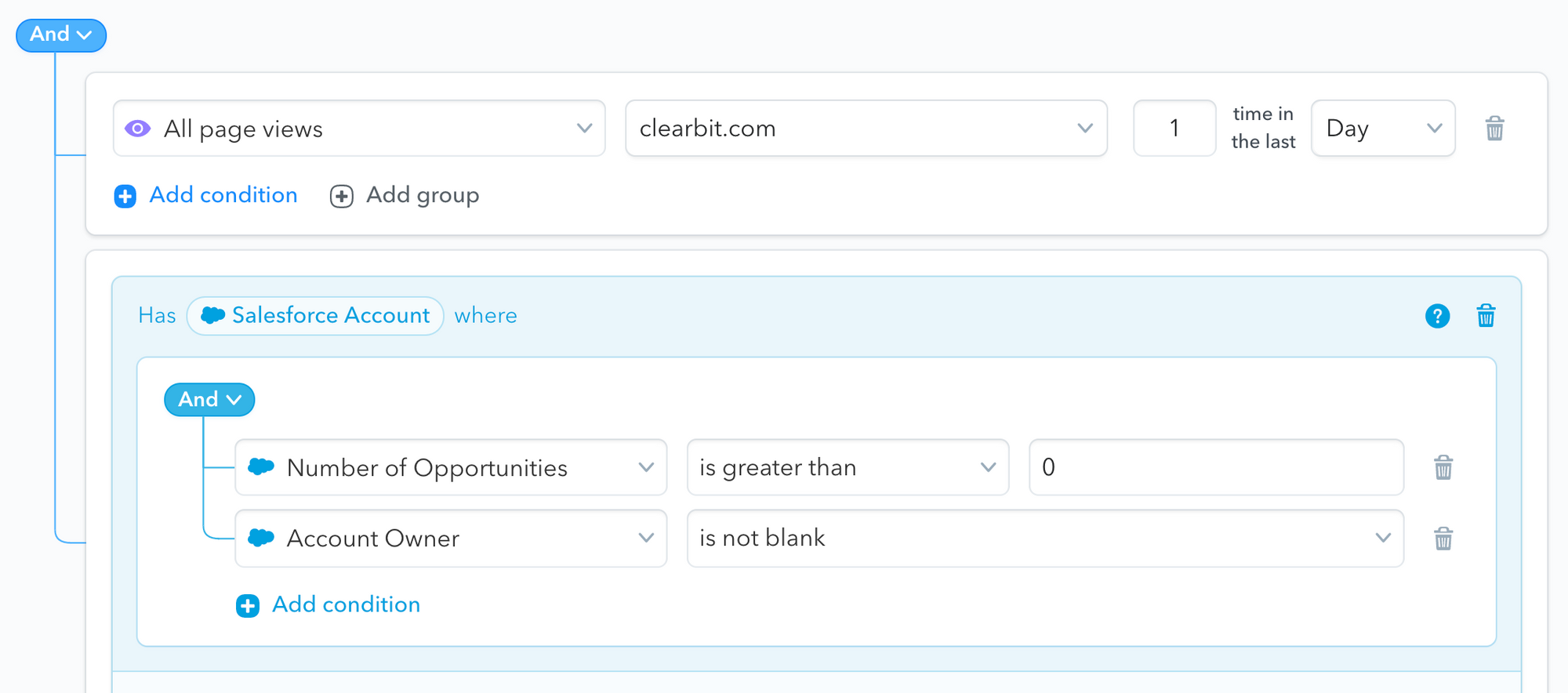 9. Follow your advocates to save and keep relationships
Keep track of your product's greatest fans. When you notice a key advocate from an existing account has a change in title — or even leaves the company — create an alert that updates your team right away. Don't lose an account because your champion left. Reach out quickly to strengthen your connection to the new or remaining members of the team.
10. Integrate more specific sales data
Sales alerts become more powerful with more specific data. Pair your website and firmographic data with anything existing in your Salesforce organization. If you've connected Infer or MadKudu to help score your leads, create alerts based on their values. If you're passing conversation history from Outreach, build a system of alerts based on your previous interactions.
Build better data-driven sales alerts
Depending on your analytics and automation platforms, you're probably able to get started with a few basic sales alerts today. Start with something simple, then consider a more powerful tool once you've proven the value.
My personal recommendation would be Clearbit, where you're able to leverage your website traffic, CRM data, and Clearbit's 100+ company data points to build truly powerful alerts in Slack, Salesforce, and email.