Attending INBOUND, SaaStr, or OpsStars? We'd love to meet you!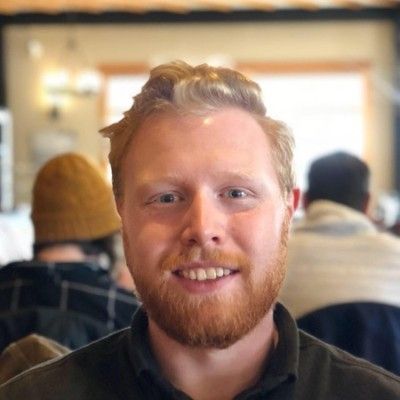 Colin White
September 06, 2022
---
September is here, and we're getting ready for pumpkin-spiced lattes, sweater weather, and a slew of in-person SaaS events.
The Clearbit team will be heading to several events over the next few weeks, and we'd love the opportunity to meet you in person. Check out our event schedule below!  
Meet us at INBOUND on September 9th
I'm excited to attend Inbound in Boston this year. And I'm especially looking forward to hosting the Revenue-Driven Marketers Meetup on Friday, September 9th.
This will be a fun and timely conversation on how our role as B2B marketers is evolving — from owning just leads and MQLs to driving measurable pipeline and revenue. If you're looking for ways to reach and convert more folks who fit your Ideal Customer Profile, working more closely with sales and ops teams, and want to connect with other revenue-driven marketers, this meetup is for you.
Learn (and laugh) with us at SaaStr on September 14th
We're honored to share the stage with some of the best SaaS companies at the SaaStr Annual this year.
If you're attending the conference, don't miss our CRO Kevin Tate and (recently promoted) COO Robin Spencer, who are leading a session on Wednesday, September 14th on how B2B SaaS teams are winning in today's economy.
Later that evening, we're also co-hosting an exclusive B2B Comedy Roast with our friends at ChiliPiper. Join us for a night of food, drinks, and laughs — courtesy of Jon Selig and Ding the Sales Rapper — with top revenue leaders from all over the world.
Celebrate with us at Dreamforce on September 20th
Dreamforce is the world's largest software conference, and we're bringing together top marketers to share food and drinks at the Press Club Party on September 20th as co-hosts alongside ChiliPiper, RevGenius, Mutiny, and more.

If you're attending Dreamforce, the Press Club is just 10 minutes from the conference venue.
Visit us at OpsStars on September 21st & 22nd
Make your Dreamforce experience even more worthwhile by stopping by OpsStars. This is a free event during Dreamforce for MOPs, SOPs, and RevOps leaders who are focused on driving growth and revenue.
Visit our booth in the Main Hall on September 21st & 22nd to say hello to the Clearbit team and get a demo for the chance to win a Tesla.
We hope to see you!