Thinking Beyond Account Based Marketing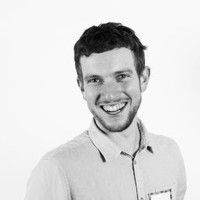 Mike Heller
January 25, 2017
---
Ask 10 marketers or sales leaders to define Account Based Marketing (ABM) and you'll get 10 unique and conflicting responses.
As the definitions of ABM are ambiguous and quite varied, let's agree to define Account Based Marketing as this: a simple approach that aligns sales and marketing teams on the same pre-defined target accounts.
In practice this typically means:
Sales and marketing teams agree to prioritize a list of target accounts.
Marketing's Key Performance Indicators (KPIs) become more directly tied to down funnel sales goals.
Marketing provides Sales Development Representatives (SDRs) with lists of contacts to cold call and manually email.
Marketing organizes targeted events and invests in enterprise level SaaS tools to personalize messaging to this top handful of accounts.
But what about the accounts outside of your target list? Think about that huge government deal from last quarter that nobody was expecting.
Segment, Slack, and Atlassian are all landing impressive enterprise logos with Account Based Marketing. However, they take traditional ABM a step further by using data and automation to provide a targeted and personalized experience for all of their prospects, and not just those on their "target list." These fast-growing companies personalize website content, marketing outreach, and outbound sales emails when they're selling to IBM, but also when they're working with Joe's Muffler Supply.
How?
The most innovative companies have realized that personalization and automation aren't mutually exclusive (see excerpt from a recent Segment Marketing Whitepaper). With the right tools, data, and organizational support, Marketing can support Sales across your company's entire universe of potential accounts (without hiring 100s of new sales reps!).
Let's call it ABM at Scale? Or Programmatic ABM? Or maybe just data-driven marketing.
Here are a few ways Clearbit's customers are using this scaled-ABM approach to drive sales:
Automating lead generation: Identifying anonymous website visitors and automatically sending them personalized outbound emails without any human touch. Learn More →
Website chat only for qualified leads: Surfacing a proactive chat (Intercom / Drift) only when someone from one of their target verticals at a company with over 50 employees visits the website. Learn More →
Personalized email campaigns: Enriching Salesforce or their marketing automation system with highly detailed company firmographics to run analysis and create personalized email campaigns at scale. Learn More →
Website personalization: Dynamically altering website content based on an anonymous visitor's industry, company size, or whether the company uses a technology like Marketo.
What would it mean to your business if you could differentiate a highly qualified website visitor from a lower value (SMB) visitor, but provide both with a satisfying and personalized buying experience?
Reach out to sales@clearbit.com or create a free trial if you'd like to learn more.