How Thnks drives more qualified leads with Clearbit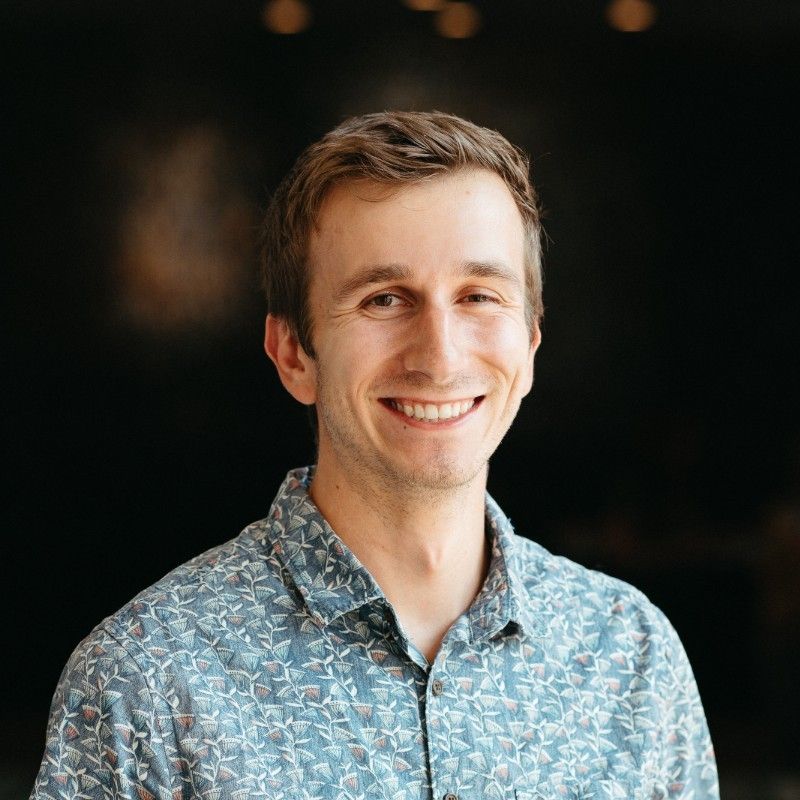 Ethan Broder
October 04, 2022
---
This is a guest post written by Ethan Broder, Senior Growth Marketer at Tuff
As someone who has worked in digital advertising for a number of years, I've run a lot of lead generation campaigns. Campaigns for large companies, small companies, B2B focused, B2C focused, you name it. When looking for success in my partners' channel mix the same issue always comes up: Facebook has the best advertising solution, but their demographic and firmographic targeting isn't good enough to drive cost-effective quality leads.
This is an issue that has followed me in every role I've been in during my career. It's always been a trade-off with social channels. Typically, Linkedin clicks are expensive but their targeting is stronger than Facebook, so that's where marketers allocate their spend.  Working now as a Senior Growth Marketer at Tuff, a growth marketing agency, we were seeing this exact problem with one of our partners, Thnks.
Expanding Thnks advertising channel mix

Thnks' mission is to help establish and build stronger relationships through efficient, personalized, and thoughtful gestures of appreciation. Their platform allows you to send a cup of coffee, a grab-and-go lunch, or an end-of-the-day cocktail to anyone's email or phone with just a few clicks. The platform is B2B focused, with most of their traction and growth coming from sales and HR professionals.
Thnks partnered with Tuff to help bolster their lead pipeline and unlock new avenues for growth through paid acquisition. They were no strangers to paid ads and had seen some success in the past, but wanted to bring on Tuff to help stabilize their results, find new efficiencies, and ultimately scale their programs.
Our efforts to generate high-quality leads were focused on two channels, Linkedin and Facebook. When evaluating marketing qualified leads, we were really looking for companies with more than 100 employees who could realistically be expected to send a high volume of Thnks if they converted. The Thnks platform does support smaller businesses, but they don't generate the same lifetime value, so we looked to avoid allocating budget to acquire smaller companies.  
With these company size targets in mind, Linkedin felt like a perfect fit for us. We were able to build audiences for Thnks based on company size and job title to target Thnks most active customers. These targeting options have resulted in incredibly efficient lead-to-qualified lead rates on Linkedin. At the time of writing, our lead-to-qualified lead rate on Linkedin is 77%, which has been a huge factor in keeping our cost-per-qualified lead down on that platform.
After optimizing LinkedIn, we were looking at our channel mix and knew there was an opportunity to expand our Facebook efforts. However, we were having trouble unlocking the platform and turning it into a viable tool for growth. We needed stronger audiences to overcome our cost-per-qualified lead issue on the platform, and that's where Clearbit came in.
How Clearbit improved our lead quality

After being targeted by a Clearbit ad on Instagram offering a solution to the exact problem I was facing with Thnks, I did a bit of research on their site and eventually submitted a form requesting a time to talk with one of their sales reps.
On that call, I learned that Clearbit was the perfect solution to bridge the gap we were seeing between Linkedin and Facebook ads. By using Clearbit for Advertising, we've been able to take advantage of "Linkedin Level Targeting" with our Facebook campaigns.
We were able to narrowly define our target audience, going after our ideal industries, job titles, and company sizes. We were able to bring Clearbit into our advertising mix as a way to effectively filter out the noise from unqualified users and hone in on our ideal user.
With our audience issues seemingly addressed, we were incredibly hopeful that we'd start to see our lead-to-qualified lead rates climb and cost-per-qualified lead fall on Facebook.
Increasing Thnks' lead-to-qualified lead rate
As mentioned earlier, we came to Clearbit with a very specific goal in mind: improve our lead-to-qualified lead rates at a more efficient cost on Facebook. Our costs on Facebook were at an unsustainable level and we needed a solution to help us stop the bleeding, get more efficient, and help us grow.
Early traction took some time, but once we got going on Facebook the results were really fantastic. Here are the numbers YTD that we've seen when looking at Clearbit vs. non-Clearbit campaigns.
We couldn't have hoped for a better outcome when introducing Clearbit to our campaigns. The above improvement comes out to a 44% increase in our lead-to-qualified lead rate. I can't overstate how important this tool has been in turning Facebook into our strongest performing ad channel. We've also been able to generate so many more qualified leads with a smaller ad budget, opening up avenues for testing new and different approaches on some of our other acquisition channels. The impact of Cleabit was truly felt across our entire acquisition mix.
The results we've seen really speak for themselves, and I'm so excited to continue using Clearbit to help Thnks and other partners grow their businesses.