Building a data-driven martech stack that drives revenue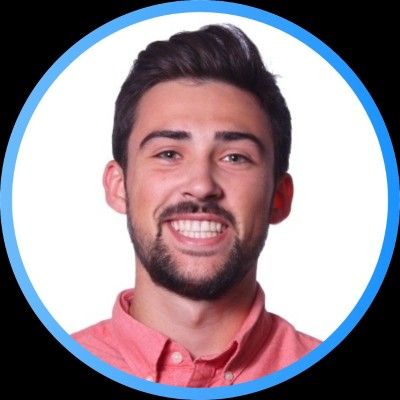 Scott Strand
February 11, 2022
---
Data is essential in marketing — but it comes down to how you're using it.
Dan McGaw, founder and CEO of McGaw.io, recently sat down with Daniel Murray, Clearbit Solutions Consultant, to talk about how to get the most from your data with a modern marketing technology (martech) stack.
In the past, the martech stack — and the data within — was siloed. But now, as both experts agree, the modern martech stack is really a revenue stack.
Marketing should be focusing on generating pipeline and revenue versus simply driving leads. As Dan says, "People have to start making sure that everything is connected — from your first awareness with a customer in an advertising channel, all the way through customer success and even farther. If you don't have all those insights, everybody's flying blind."
Here are a few more tips from Dan and Daniel on how to approach building a modern martech stack to serve as revenue infrastructure, helping you focus on your ideal customers in order to make smarter decisions, differentiate your marketing, and more meaningfully impact growth.
What is a modern martech stack?
But first, what is a modern martech stack? It's a scalable set of tools that help you compile, synthesize, and analyze information about your customers (and leads and users) — able to take any data you send in and make it accessible and actionable everywhere.
Take the concept of enrichment, for example. As Daniel points out, "it's important to not think of enrichment as only for your CRM" — where that data lives and dies. "You want to send this enrichment data into as many tools as you possibly can."
That same enrichment data is useful in your marketing automation platform (MAP), in your analysis of markets and audiences even before they show up in your database, and for your understanding of people and companies in your ideal customer profile that haven't told you who they are yet.

"That's the difference about the modern stack," Dan adds. "It's designed to be able to take unplanned and unstructured information, save it in a somewhat structured way. It makes you able to move so much faster and leverage that data to accomplish whatever objective you have."
Start tracking customer data early in your process
If you're a small business, begin collecting and collating customer data as early as possible so you can operationalize it in your marketing and sales efforts and beyond.
Dan believes even young companies should build a data tracking system to save themselves from future headaches."The last thing that you want to be doing is trying to add in the bells and whistles when you're in growth mode," Dan says.
Dan recommends small businesses start off with a free or cost-friendly customer data platform (CDP) like Segment, RudderStack, or MetaRouter.
If you can start data tracking now, you'll save a ton of money in developer time later on. "The greatest gift of the CDP is that it requires less work from developers," Dan says. "Developers should be building features, not integrating products or integrating tools into your website."
Customer data tracking may not feel like a priority in the early stages, but you'll be thankful later on down the road. Information like how many times someone has viewed your pricing page — and what company they work at — will become integral to workflows like alerting your sales team, triggering an email campaign, and lead qualification.
Plan your data taxonomy
Data taxonomy refers to the words or terms you use to describe different fields within your data tracking system. For example, what is a company name (and the source of that data? the text the lead submitted in the form or the enriched field from a specific platform)? What is an MQL?
Whether you're working with developers or doing auto-tagging yourself, if you want your data to be easy to track and understand, you need to make sure your data taxonomy is consistent across all of your platforms.
A data taxonomy is a lot like a "data dictionary," according to Dan. Having good data taxonomy ensures that the information you have saved on one platform — first name, last name, company name, etc. — can be easily transferred to another platform without issues.
Setting up your data taxonomy does take some planning, though.
"For us and many of our clients, we sat down and figured out all the data that we are going to track and all the data we're going to consume," says Dan. "Then [we figure out] where that data is gonna come from and where that data is going to go.".
While time-consuming, if you put in the work up front to create a coherent taxonomy, you'll reap the rewards later on — like setting up lead scoring systems.
Mirror your data across the stack to increase its leverage
"The CRM is not the center of your stack anymore," Daniel points out. Not everyone even has access to data in a CRM or MAP, and the ability to send in, work with, and pull out data in there is extremely limited.
"I think that you should be trying to replicate your data over and over and over again, between all of your different tools and making it so that there is as much data freely shared across everything," adds Dan. "The modern stack is all about integration."
This way, you aren't limiting your data to just one platform, when it can be put to use in other parts of your stack.
"When I think about everything from what you're doing in Google Ads and how you're managing your campaigns through what you see in your analytics, what you see in Marketo, what you see in Salesforce, what you see in Zendesk, and what you see in Gainsight or Totango, we need to try to mirror that data as much as we possibly can," says Dan.
When you mirror your data, more teams will have better access to the information they need. Your marketing and revenue teams shouldn't be the only ones with access to customer information. Teams like customer success and support can also benefit from that data.
"The thing that frustrates me the most when I talk to teams that use any data enrichment product is that it doesn't ever wind up in support or success," Dan says. "Customer success is one of the hardest jobs — retaining customers — and we don't give them the data to make them effective."
When customer success and support teams have access to data that gives them the full picture on their accounts, they're better equipped to prevent churn and drive expansions.
Apply "who" data in your reporting
It's an old adage in marketing, that "half the money I spend on advertising is wasted; the trouble is I don't know which half." If only John Wanamaker had the right tech stack and data.
Daniel recommends applying that data you've been collecting on who's in every part of the journey to measuring marketing performance. For example, take that enrichment data you used to understand inbound leads as they came in and add that audience context to your campaign analytics to better understand what's successful — and what's not working for key audiences.
"If you understand which industries or technographics are working better, you can go back to your advertising team and say, 'Hey, listen, we want to now target this industry. We want to target people with these attributes and improve your targeting," says Dan.
Data enrichment can also help you understand the attributes of people who aren't responding to your ads. By directing your ad flow according to interest and success, you'll waste fewer resources and increase the effectiveness of the ads you do use.
Want to learn more about the impact of data enrichment on the modern tech stack? Watch Dan and Daniel's full conversation.