Clearbit enters agreement to join forces with HubSpot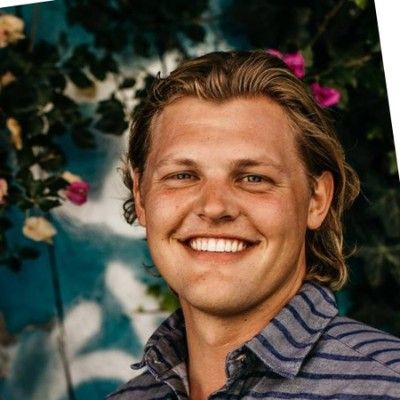 Matt Sornson
November 01, 2023
---
I am thrilled to announce that we have entered into a definitive agreement to be acquired by HubSpot.
---
HubSpot is a company we've long admired. Their products are world-class, their team is customer obsessed, and they're builders like us.
Over the life of Clearbit, they've come up many times as a potential strategic partner. Partly because the company is a great culture fit, but primarily because of the consistent demand we've seen from our customers.
Since launch, our HubSpot integration has been our fastest growing ever.
---
HubSpot has spent the last 17 years building the ultimate Customer Platform across Sales, Marketing, and Service. A complete B2B go-to-market application suite, with one unified customer data layer that is HubSpot's Smart CRM.
Pulling in data from marketing emails, sales calls, support tickets, website interactions, and every event associated with a company or contact.
All unified into a simple, clean customer record. A customer record that is just crying to be enriched with fresh, clean Clearbit data.
When the HubSpot team approached us a few months ago and proposed joining forces, we realized we shared a few core beliefs.
---
We shared the belief that data is the core ingredient in great sales and marketing.
We shared the belief that teams should have direct access to the data they need natively within tools they use everyday.
We shared the belief that data, natively integrated into the CRM, could unlock customers in a way never seen in B2B.
---
When we realized we shared a vision...we asked ourselves a simple question.
What would it look like for every HubSpot customer to have total intelligence on every contact and company inside the CRM?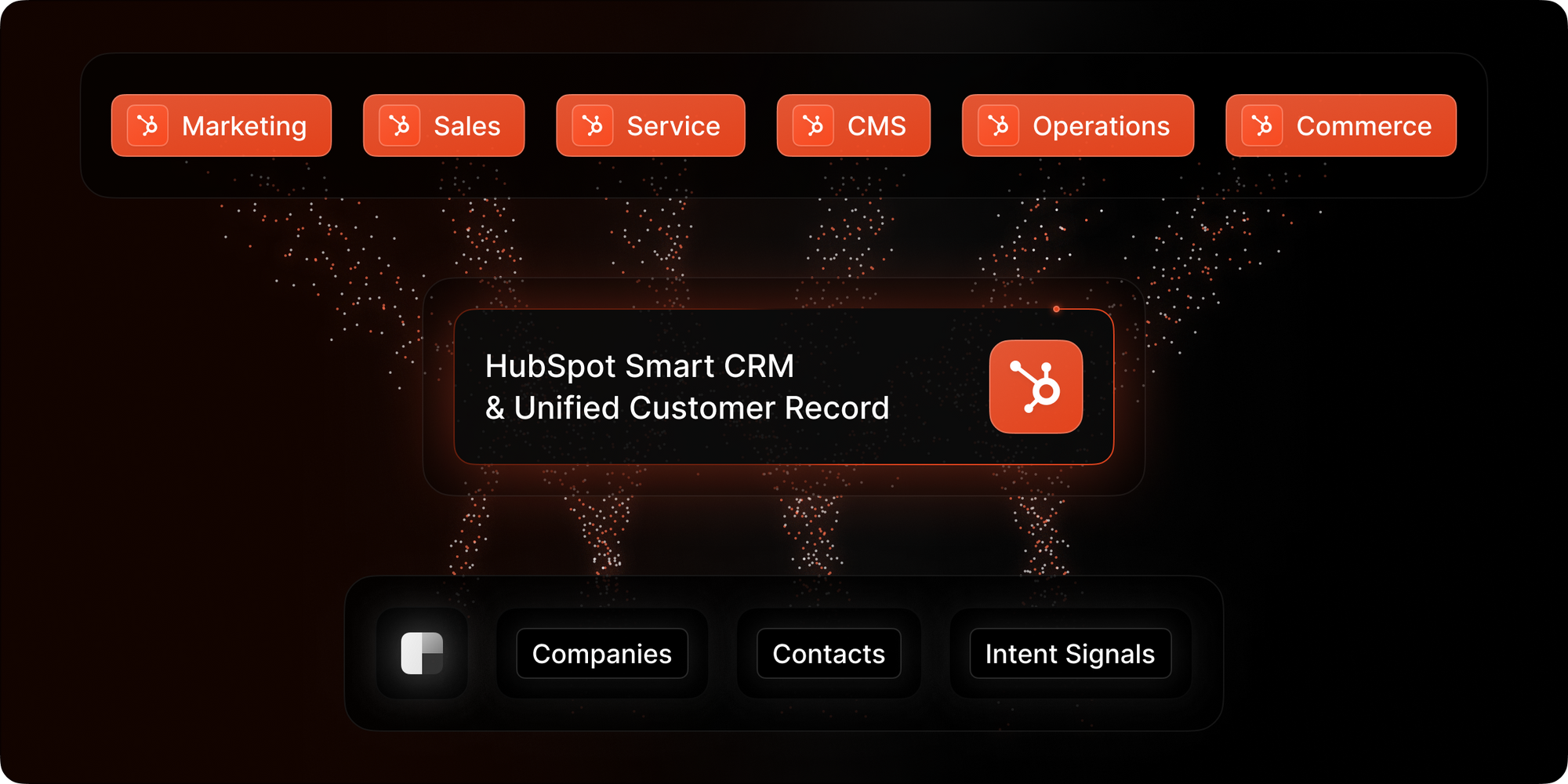 ---
With this partnership we are setting out to build the world's first "batteries included" customer platform.
Picture having complete data on over 20 million companies right inside HubSpot. All with over 100 rich data points about the companies and their decision makers.
Then imagine being able to easily find high fit prospects natively within your CRM.
Finally, imagine that once those companies and contacts are in HubSpot, being alerted when those companies are showing buying intent!
To cut through the noise, businesses need reliable, high-quality data about their customers. That means enriching your internal customer data with real-time external context. Clearbit has made it its mission to collect rich data about millions of companies. HubSpot's customer platform combined with Clearbit's data will create a powerful combination for our customers.

- Yamini Rangan, CEO of HubSpot
So, what's next?
Clearbit will remain available as a standalone product once the acquisition is complete. Over time, we will integrate Clearbit into the HubSpot customer platform.
There will be no interruption of service to existing customers and we hope to support all of our customers for as long as is practical for the new combined business.
It has been an honor serving all of you these past eight years. We have learned so much from all of our customers, partners, and teammates. I am incredibly proud of what we've built together.

I look forward to this next chapter, new partnership, and continuing to serve the best teams in B2B.