Welcoming our new CEO – Ross Moser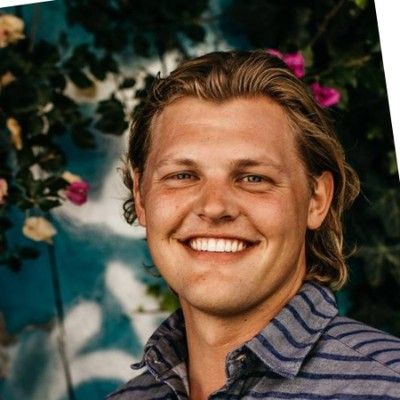 Matt Sornson
March 22, 2021
---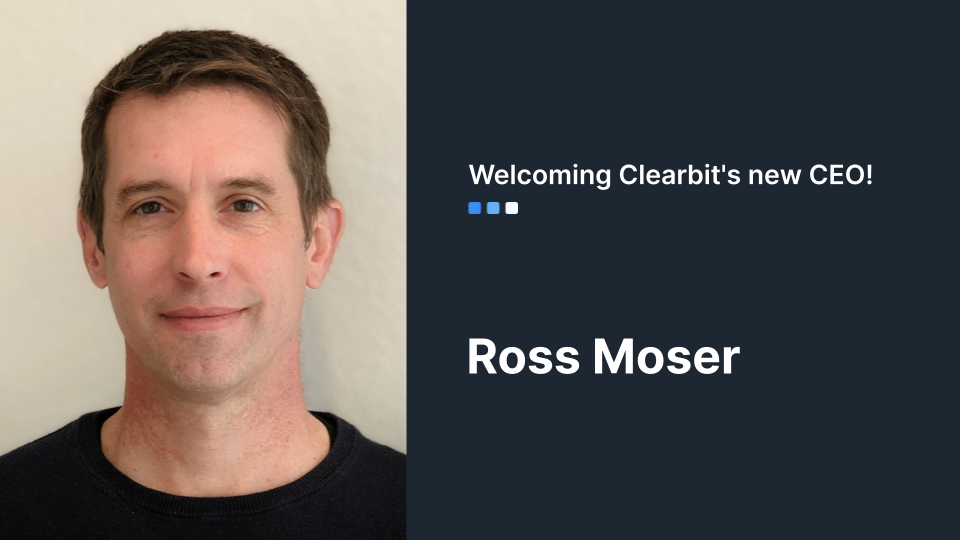 Today, I am absolutely thrilled to announce Clearbit's new CEO, Ross Moser.

Ross comes to Clearbit after an incredible run at SurveyMonkey. He joined SurveyMonkey at a similar stage to where Clearbit is today, and helped them scale into a category-defining public company. Ross is that rare combination of both a product and go-to-market leader. He is an operator of the highest level, and Alex, the Board, and I couldn't be more excited for him to take the helm.
Picking a new leader for Clearbit is no small decision, and it's one that the Board and I did not take lightly. Ross rose above the competition based on his experience and drive, but more importantly, his relentless customer focus. He came into the interview process having talked to dozens of our customers and brings a deep understanding of how Clearbit delivers unique value to help them succeed. It was apparent to me that Ross wasn't just talking about "customer-centricity," he was truly living it.
It is incredibly rare to find a leader who checks all the boxes:  someone with experience, drive, domain expertise, customer understanding, and who embodies Clearbit's values. Ross brings all of these attributes, and more.
As Alex outlined 5 months ago, each stage of the journey is different. As we think about the next step in our journey as a company, what got us here won't necessarily get us there.

Clearbit's next stage will be defined by doubling-down on building customer value, giving marketers all the data they need to power their acquisition, automation, and analytics. That's all the data they need, across their entire stack – everything they need to win.
I have full confidence that Ross is the one to take us there. The Leadership team and I are excited to learn from Ross as we continue to evolve and scale the company.
It has been an honor and privilege to serve as Clearbit's CEO these past months. Thank you all from the bottom of my heart.

I have never been more optimistic about the future of the company and can't wait to see where Ross takes us next. 📈