The Six Pillars of Clearbit – with The Twenty Minute VC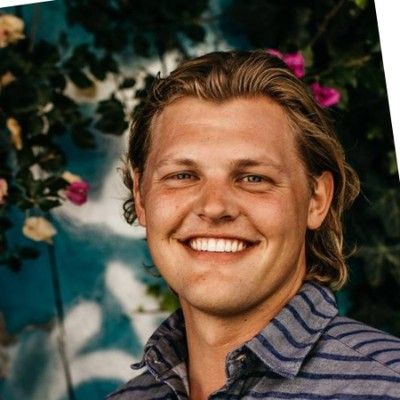 Matt Sornson
September 13, 2019
---
Alex, our CEO, sat down with Harry Stebbings of The 20 Minute VC to chat investors, management, feedback, and the six pillars behind Clearbit. Check out the episode here.
We've reprinted the six pillars Alex's mentions below:
The six pillars
We believe that given the right conditions, 'work' can be very enjoyable and fulfilling. Our goal is to figure out what those conditions are and ensure we have them at Clearbit.
We have some ideas about what makes a company great to work for, and these will always evolve as we improve.
1. People
Everything starts with the right people. The biggest factor in whether or not you will look forward to Mondays is your colleagues. Making sure we hire not only talented people but also people we love to be around, is critical to making this company a happy and successful place.
This means being very careful with who we hire, ensuring we have a rigorous interview process, a culture check, and diligently checking references.
A key aspect of this is hiring people who are committed to investing in themselves and growing. We want to put more emphasis on where people are going than where they have come from.
2. Autonomy
We surveyed everyone at the company, and the number one aspect people liked about working here (other than the people) is that we treat them like adults.
What I mean by this, is that we give people a large amount of trust and autonomy. We give them corporate credit-cards and unrestricted vacation. We are extremely transparent. And we trust everyone to act in the best interests of the company.
3. Transparency
Since we trust everyone by default, that lets us be transparent with practically everything. This has two major advantages:
It's efficient. There are not different degrees of information asymmetry, people in the 'know', or copious numbers of meetings to disseminate information.
It lets us draw from the wisdom of the crowds. By surfacing and bubbling up problems we can put all our heads together to solve them. For example, someone in the company might spot a pattern that would otherwise be missed.
The only two areas that we are not transparent around are compensation and performance (which are personal issues).
4. Health
Deep down we all understand that health comes first, but sometimes that fact can get forgotten in our hectic day to day schedules. The best companies are built with a holistic approach to mental and physical health to ensure we prioritize them in our lives.
This is why we provide healthy lunchtime food, buy the best health insurance we can find, cover gym memberships, and offer mental health therapists.
5. Feedback
There are few things more frustrating than being in the dark about one's performance. None of us are objective enough about ourselves to fully grow without external guidance and help. And on the flip side, how are we going to improve the company unless we have a direct line of communication with everyone to gather their feedback?
This is why we have a culture of giving and receiving feedback. Feedback is given and elicited weekly during one-on-ones. We approach feedback with openness and curiosity. We use a non-violent communication format to ensure it lands well. And we respond to feedback to improve the company for everyone.
6. World-class management
We are on a mission to create the world's best managed company. The same way that you may remember that special teacher that made such an impression on you growing up, great managers can have a profound impact on your life.
This is why we train all our managers, and have written the Managers Handbook to record our best practices. It's why we've embraced coaching and Conscious Leadership. We are not perfect by any means, but we won't stop trying to improve.