Everyone wants to be data-driven, but it can be challenging when you're non-technical. Thanks to our Zapier integration, you can use Clearbit in conjuction with 1000+ tools.


Read on for some examples on how you can leverage the integration.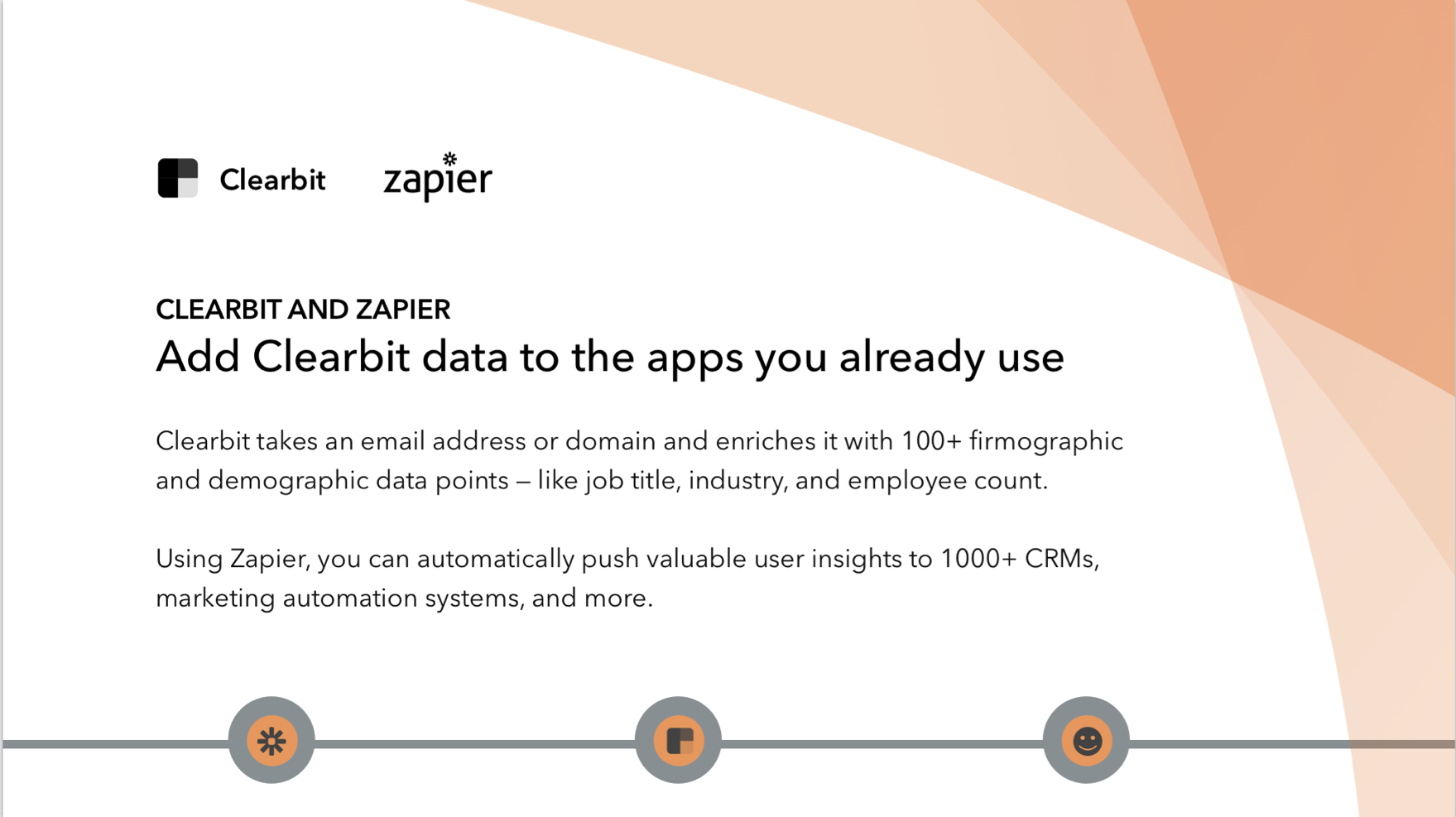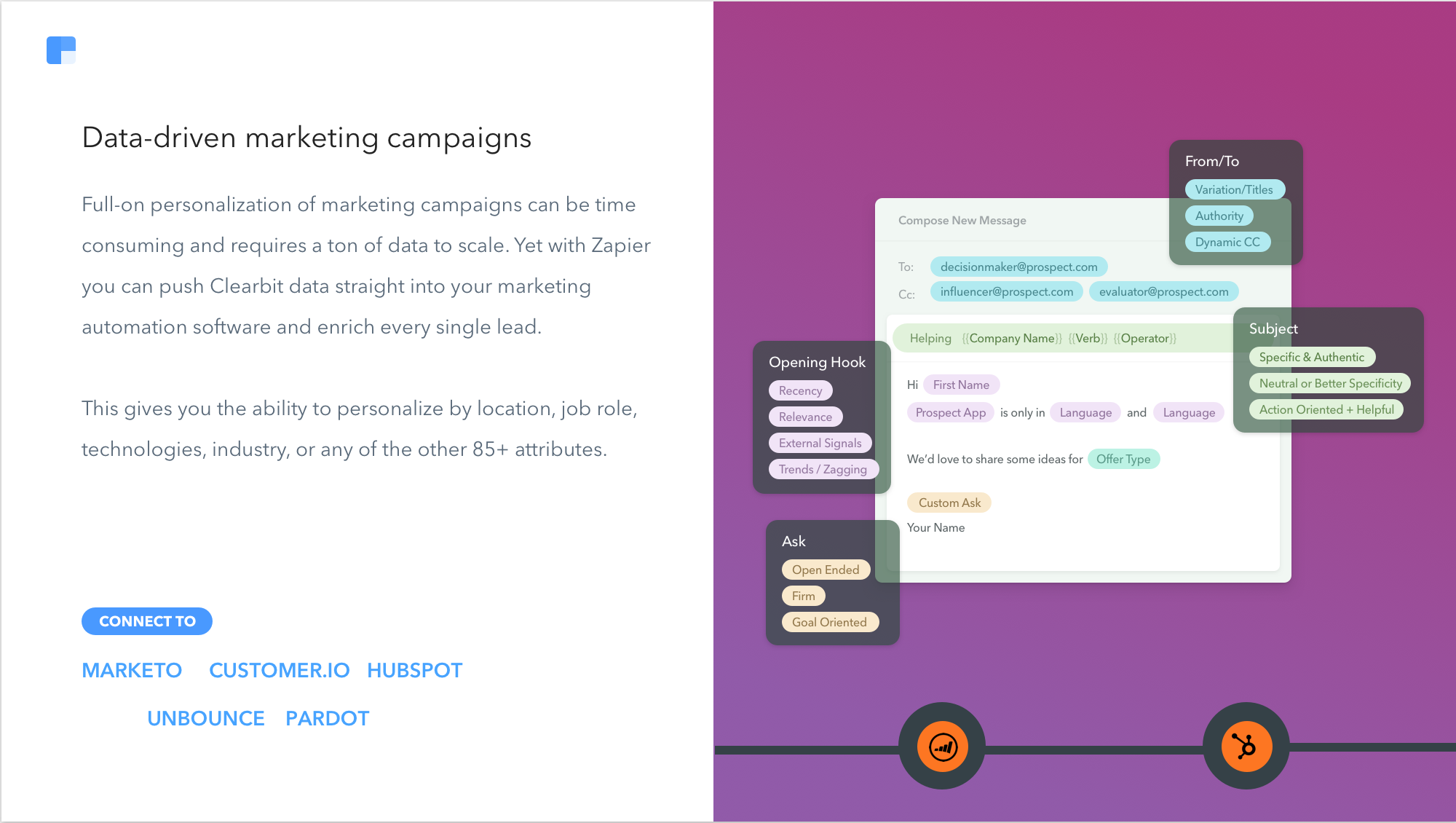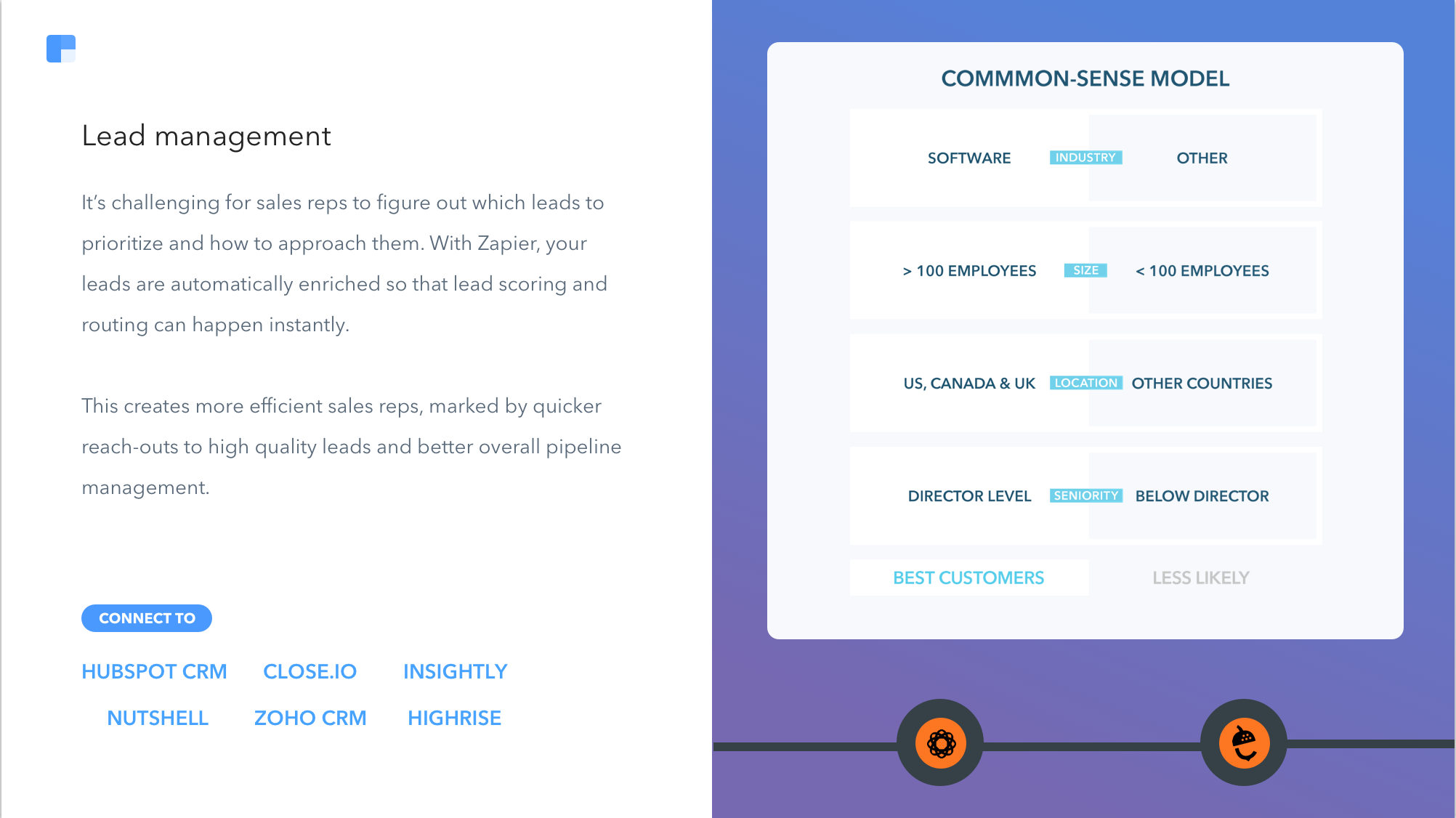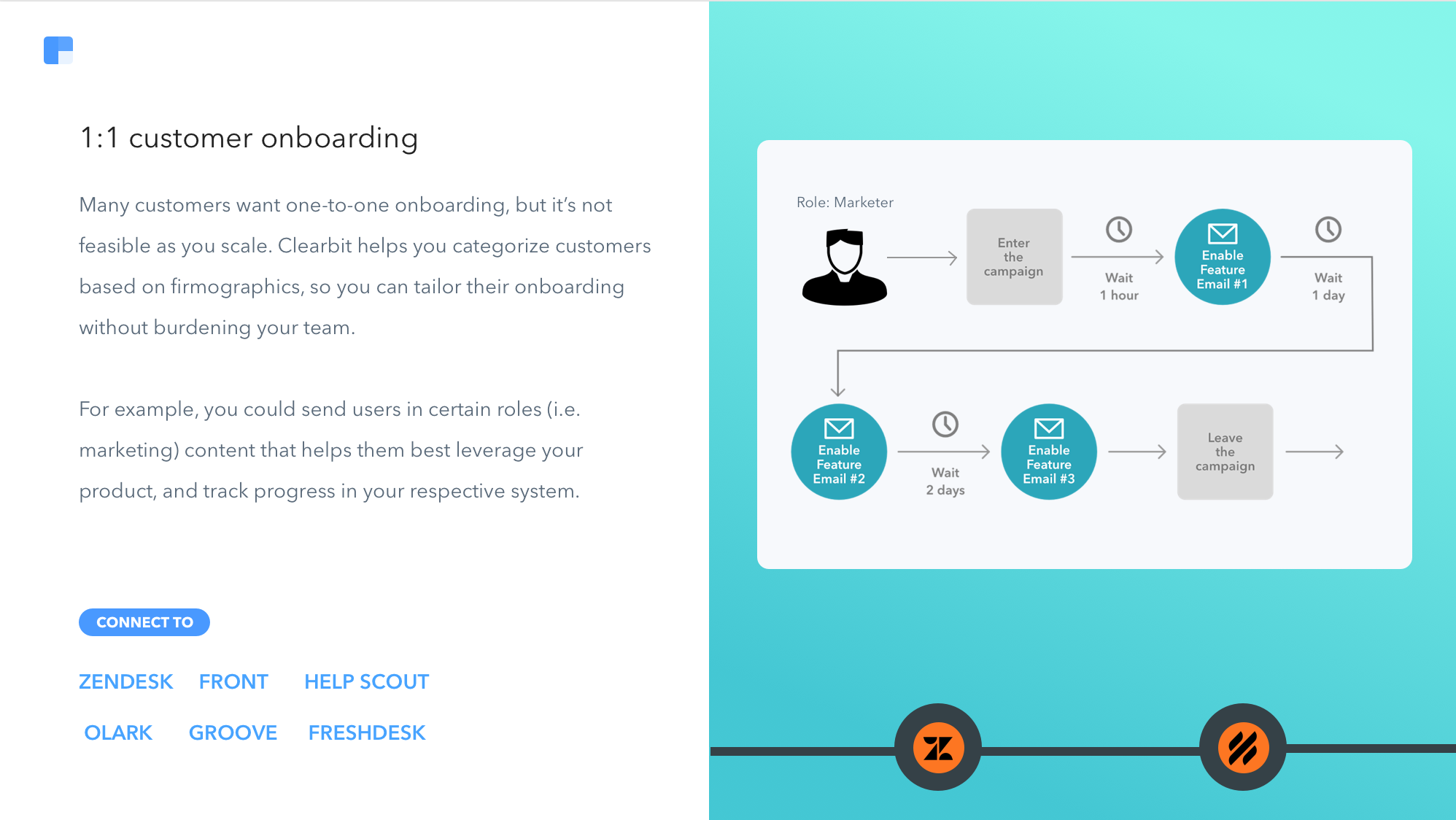 Think you've got it down? Jump on one of our Enrichment plans and try it out.