Meet Ruchi Banerjee: Head of People Engagement and Inclusion at Clearbit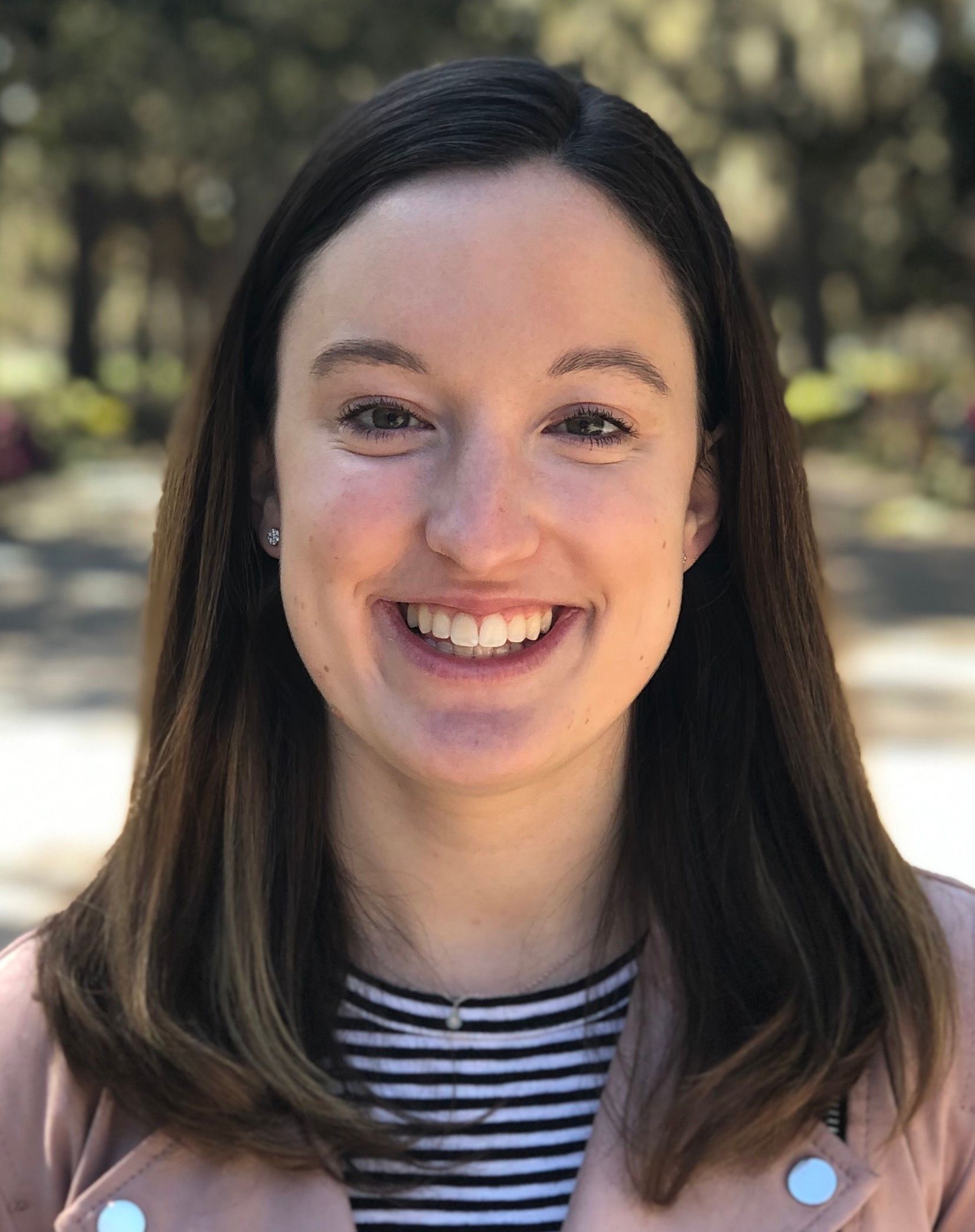 Jess Cody
October 06, 2022
---
Ruchi Banerjee, MBA, Head of People Engagement and Inclusion at Clearbit, is responsible for leading company-wide diversity and inclusion initiatives, growing the learning and development program, and tracking employee engagement.
While she works in people operations now, Ruchi's career path has included roles in finance, customer success, and more in global cities like New York City and Hong Kong. Two things that have stayed consistent throughout Ruchi's journey are her passion for connecting with people and using data to drive informed decisions.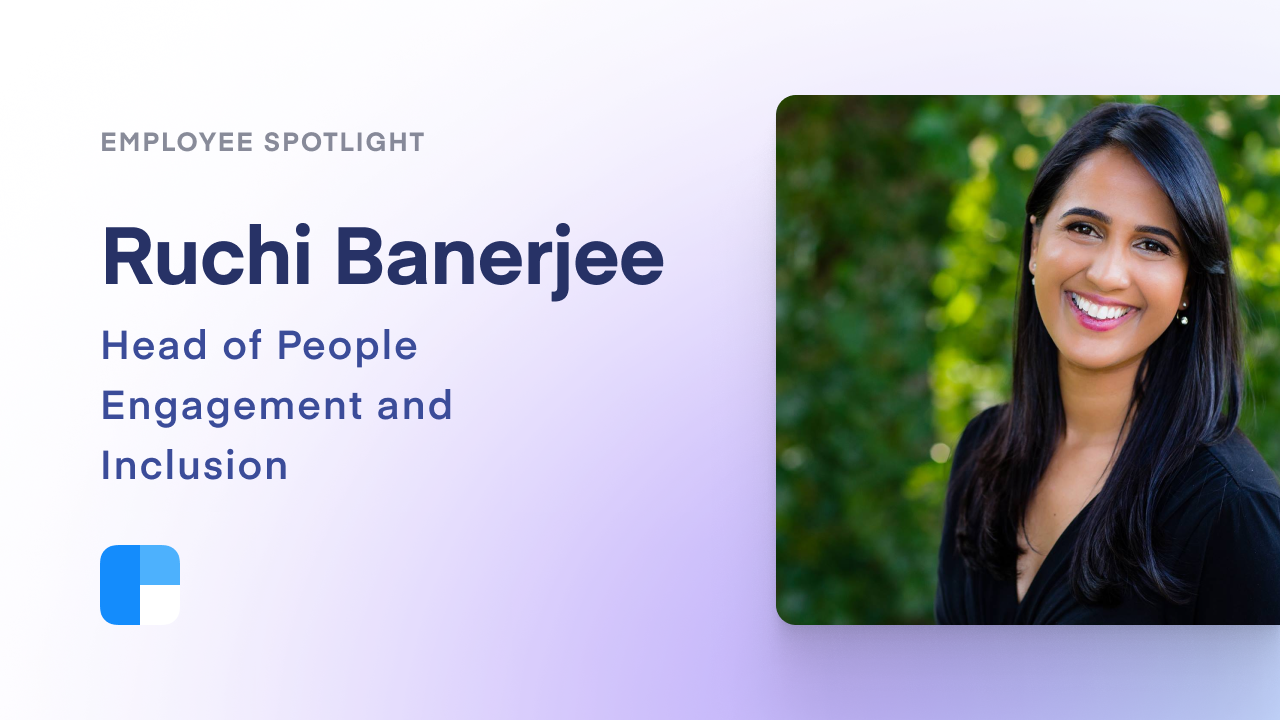 We're excited to share Ruchi's story! If you want to join the team and work with great people like Ruchi, check out our open roles.
From Wall Street to Wharton
After studying economics and accounting at UCLA, Ruchi started her first job in finance at J.P. Morgan on Wall Street in New York City. She was excited to dive into her new role, and took a leap of faith moving across the country — away from home for the first time — and without knowing anyone. As difficult as that was, she says, "getting out of my comfort zone earlier in my career has helped me take risks."
As it turns out, NYC wasn't far enough. Ruchi caught the travel bug and moved to Hong Kong to pursue a new opportunity at J.P. Morgan. She shares, "I've always had a love for travel. I've always loved meeting new people in a new area, which led me to want to live in different cities." After a few years at J.P. Morgan, Ruchi was ready for a change. "I realized I wanted to be in a faster-paced environment where I could see more of the day-to-day changes happening," she says.
While looking for her next role and hoping to make the move into tech, an opportunity arose at Dropbox to join the strategy and operations team. Ruchi's role at Dropbox enabled her to collaborate cross-functionally while digging into the data to identify how to best measure retention and build programs to win back customers.
Inspired by how leaders at Dropbox with MBAs were tackling business challenges, Ruchi decided to pursue her MBA at Wharton. Ruchi says, "[At Wharton] I got to meet new people and learn how they approached problems."
Ruchi's journey to Clearbit
Fast forward a few years, Ruchi was considering her next opportunity when she learned about Clearbit from her former Dropbox colleagues.
After some initial conversations, Ruchi interviewed for a customer success role and fell in love with the culture. Clearbit was only 60 people at the time, but Ruchi noticed the attention to conscious leadership, learning and development, and innovative product growth. "It seemed like a really exciting time from a product and people perspective," shares Ruchi.
The path from customer success to people operations
Ruchi's first role at Clearbit was managing the mid-market customer success team. At the start of the pandemic, Ruchi was promoted to manage the entire customer success organization, with nine people reporting to her. She was tasked with supporting the growth of her team, building the enterprise business, and training the support team. In this role, Ruchi also helped to scale processes by identifying which customers needed dedicated customer success managers based on their size and complexity.
About a year later while on maternity leave, Ruchi reflected on what mattered most to her and realized she was most interested in organizational psychology and understanding how to make people fulfilled at work. "I loved the 1:1 conversations with my team, helping them grow and develop and achieve their goals, and I wanted to do that at a company-wide level," says Ruchi.
When she returned from leave, she had the opportunity to explore different roles. Ruchi was able to design a position leading diversity and inclusion initiatives on the people team. "Building those [internal] relationships helped create trust and made it so I could try this new role," says Ruchi.
Building a diversity and inclusion strategy from the ground up
In her role as Head of People Engagement and Inclusion, Ruchi built Clearbit's first-ever diversity and inclusion strategy. She partnered with Converge, a DEI Consulting Firm, and four cross-functional leaders across the company to build a comprehensive program.
The initial pilot program focused on events and employer branding initiatives. The team put on a women's leadership panel and led an unconscious bias training. Both programs helped facilitate employee connections and build a more inclusive environment.
Ruchi says, "This is an initiative I'm really proud of, but there's a lot more we can do in this space."
New projects on the horizon  
Ruchi has found her perfect fit as Head of People Engagement and Inclusion here at Clearbit, tackling a role that enables her to flex both her communication skills and analytical skills.
So, what's next for Ruchi?
She plans to launch new employee resource groups, starting with an LGBTQ+ resource group. Ruchi hopes to expand this initiative to include more groups in the future and also wants to introduce a mentorship and sponsorship program at Clearbit.
She's optimistic for the future of the company too, sharing "I'm excited about our product innovation and impact on the market."
Want to join Ruchi and the Clearbit team? Check out our open roles.