Get more out of Clearbit during the pandemic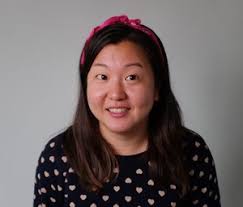 Janet Choi
May 15, 2020
---
Tackling marketing and sales amidst all the anxiety, stress, and tragedy brought on by the coronavirus crisis has been pretty freaking hard.
We've been scrambling, adjusting, and changing up once carefully laid plans and goals. While remote software businesses may be booming, many of us must tackle decreased pipeline and increased churn while unable to rely on live events and in-person activities and dealing with cuts to budget and staff.
So now what? We turn our focus on how to make the most of what remains — our existing resources and teams — to strengthen relationships with customers, invest in making operations more efficient, and come up with creative ideas to try amidst these new constraints.
Here are some recommendations for customers to help you get more value out of Clearbit, spend your energy and budget more wisely, and do more with the first-party data you already have. (Sorry we can't help you keep track of what day it is today — March 59th?)
Click here or "View larger version" on the bottom right of the preview to see the whole table of recommendations in an unsquished state. Use "Filter" to view entries by Clearbit product and other categories.